Welcome Spring With Fruits That Aren❜t Fruits!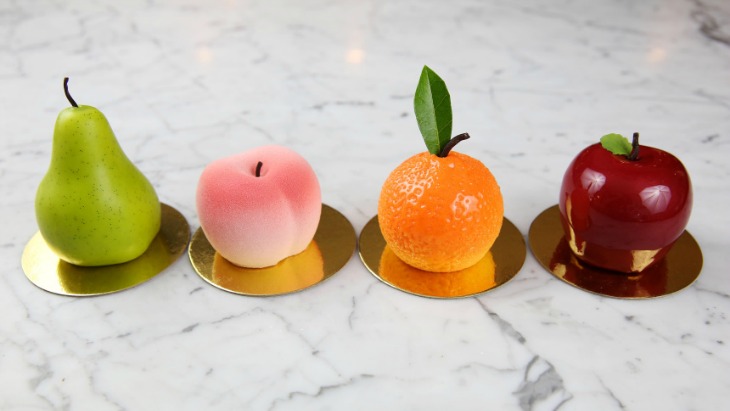 By: Phoebe Ackland, ellaslist
Don't be fooled...these apple, peach, mandarin and pear-looking creations aren't what they first appear! Dessert geniuses and Masterchef's favourite brothers Arnold and Reynold Poernomo have created a quartet of sweet Spring desserts to celebrate the arrival of the delicious fruits that are about to take prime position in your fruit bowl.
Although they look packed full of vitamins and minerals, you'll be pleased to know that each piece of 'fruit' has an utterly delectable filling:
Peach: white peach mousse with sudachi, peach and peach schnapps
Apple: apple mousse with apple cinnamon confit and almond joconde
Mandarin: mandarin vanilla mousse with pineapple jam and lemon madeline
Pear: pear cardamom mousse with poached pear, pear jelly and almond joconde (sponge)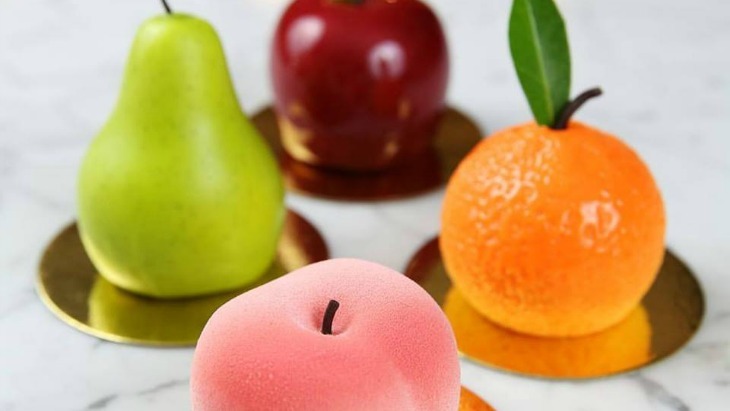 An Apple A Day Keeps Sugar Cravings Away
According to Broadsheet, the production process is as intricate as the fruity details. Each dessert is made from a mould to get the shape just right, coloured cocoa butter is used to get the perfect colour coating, the desserts are then sprayed, and dipped in a mirror glaze and cocoa-butter vanilla bean mixture.
For a limited time only, these desserts are ripe for the picking at the magnificent Koi Dessert Bar, a 2-storey glass building in Chippendale and at their sister store in Ryde. For just $12, we're thinking it's the perfect way to treat this kids this weekend!