Weight Loss Drug Injection Approved in Australia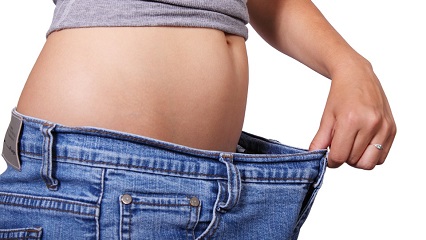 By: Zoe Crane, ellaslist
A new weight loss drug called Saxenda is being hailed as one of the most effective to date, helping users lose up to eight percent of their body weight, which medical experts say is enough to control weight-related diseases like diabetes. The drug mimics a natural hormone released in the gut that causes feelings of 'fullness' thus suppressing appetite.
Available Now by Prescription only
Saxenda has just been approved in Australia and is now available in pharmacies, but will only be available by prescription to those classified as obese. Nearly a third of all Australian adults are classified as obese, classified as having a BMI over 30, which is around 80kg for the average height Australian female (162cm). For patients with existing health issues related to weight such as diabetes or heart disease, it will be available if they have a BMI over 27.
How it Works
The drug comes as a self-administered injection, and the active ingredient mimics a naturally occurring hormone secreted by the intestine. When we eat, this hormone is released and regulates blood sugar and slows the stomach from emptying, reducing our desire to eat. The active ingredient Liraglutide was originally used to treat diabetes and it was noticed that weight loss was a side-effect.
[caption id="attachment_100370" align="alignnone" width="960"]

The Saxenda injection pen is self-administered once a day. Source: Saxenda[/caption]
Effective, but not a Miracle Cure
Rather than a miracle cure, the drug is effective only in combination with diet and exercise. A study over one year found 60% of users that were trying to lose weight lost 5% of their body weight with 34% of users losing over ten percent of their body weight. Unlike many other appetite suppressants, it is effective for long-term treatment as it compensates for a deficiency of the natural hormone.
The Costs Involved
Saxenda will cost around $400 a month in Australia, and while the costs are high, many people are already spending a small fortune on weight loss products. Professor John Dixon told The Daily Telegraph: "We don't think twice about using a drug to treat diabetes or high blood pressure and we should be doing it for people with weight issues and disease driven by their weight," pointing out that weight-related diseases like diabetes and heart disease are costing the health system billions of dollars. "It's a group of drugs we are excited about and we are hopeful it will reduce mortality," he said.
Not to be Taken Lightly
As with any drug, it is not to be considered lightly, with some people experiencing side-effects including short-term nausea and diarrhoea or constipation. The drug has also been linked to thyroid tumours and pancreatitis and should only be considered after consultation with your doctor.
ellaslist wants to hear from you, what do you think of using drugs to aid weight loss?