We Were Blown Away By Air Playground At Scienceworks
Mums & Bubs
Toddlers
Preschoolers
Kids
Teens
Family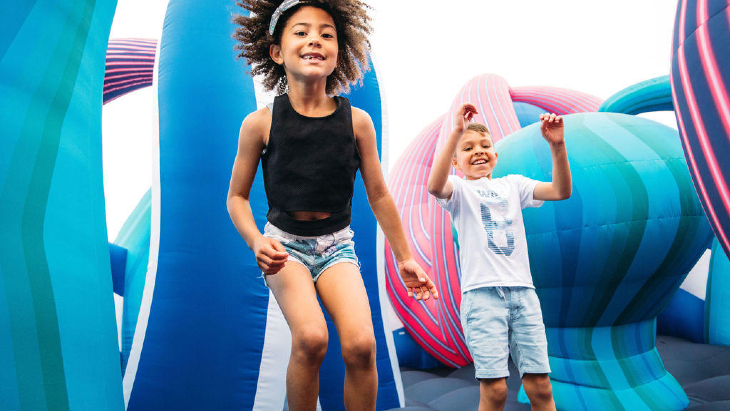 By: Nikki Zaicz, ellaslist explorer
Scienceworks is so much fun the kids (and grown ups!) forget they're actually learning something - the new Air Playground is no exception!
While the air playground isn't a huge area, you could easily spend a couple of hours playing and learning the way air moves and makes things move and why - the ticket gives you entry all day so you can come and go as you please.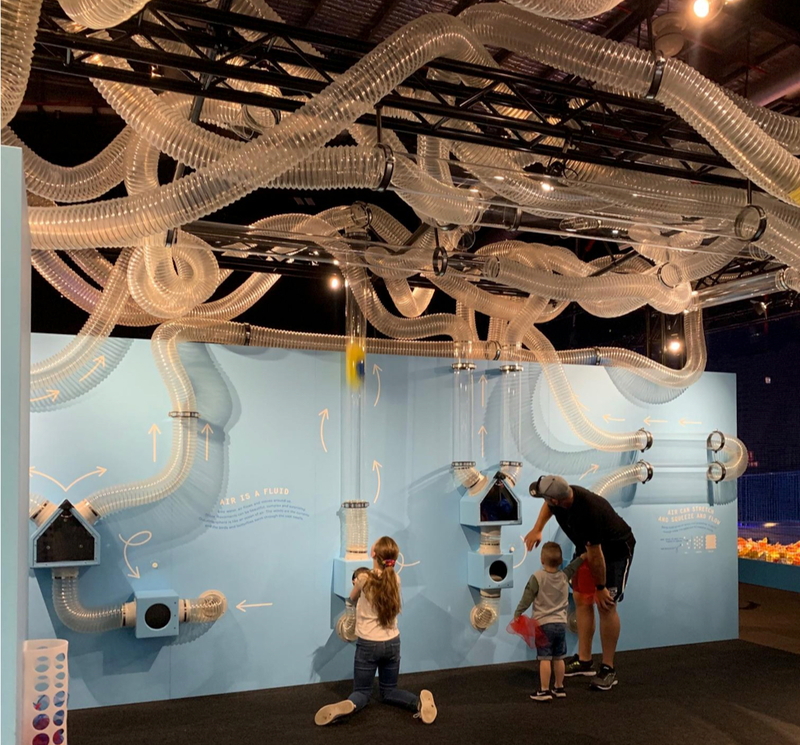 There's lots to do - from designing paper airplanes then putting them to the test in the designated flying zone to directing air with pvc pipes to make windmills move to watching a sailboat whizz along all just with air!
We sent coloured fabric squares flying through a spaghetti of clear tubes up the wall and around the ceiling and back out to go again and again (partially big hit with Mr Three!).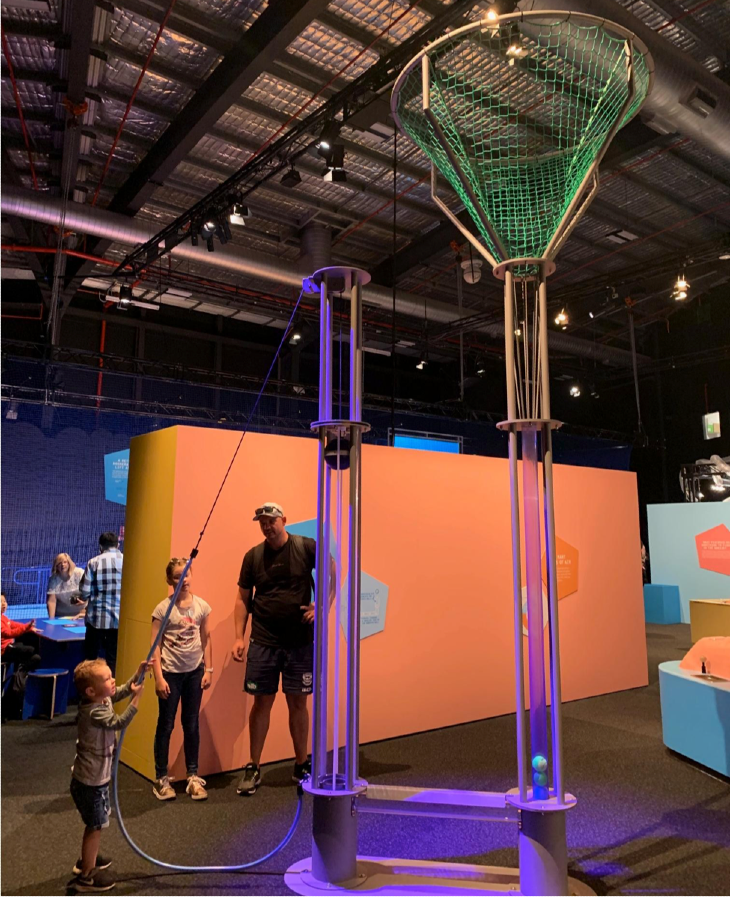 My favourite was balancing balls on upward pointed fans, I could watch them hover like magic all day!
Other stations in the air playground let the kids explore using different ways to use air to move balls around a table or shoot them up in with a big pull on a rope - it's safe to say both Miss Ten and Mr Three were big fans (pun intended!)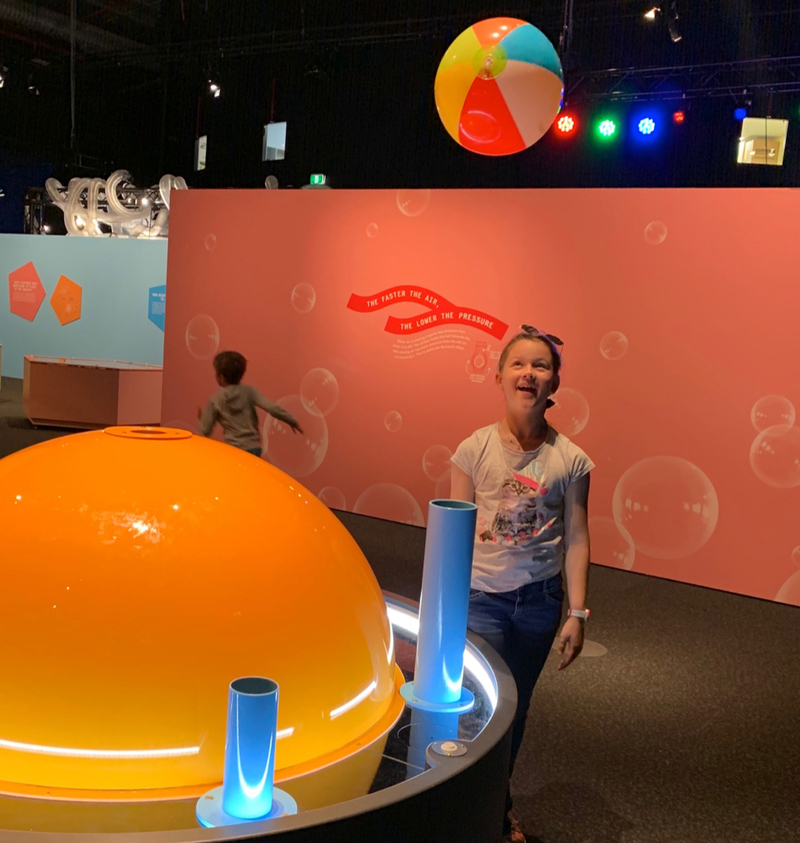 Scienceworks makes a great day out, you can take your own lunch or use the onsite cafe, there's tables outside to use as well as a playground and the pumping station (join one of the free tours they run throughout the day, very interesting!).
The lightening room and planetarium are fantastic extras for older kids and there's one of the coolest indoor play areas for the littlies that's totally different to the usual 'indoor play centre' (think air tunnels, light up switches) also there's a sports area to test your speed, strength and everything sport related (another big hit for the 10 year old).
Overall we all learned something new and had an awesome day out, we even got a little something fom the shop on the way out. All in all we highly recommend for kids and the kids at heart!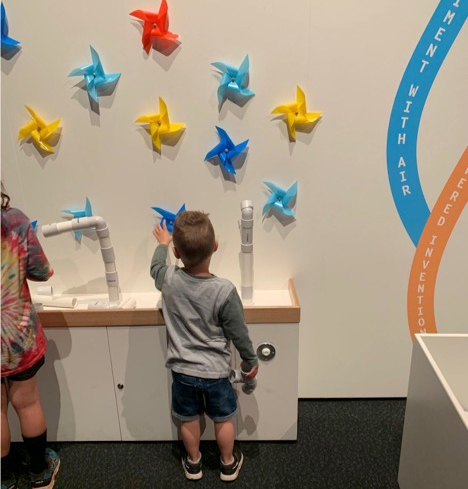 The Details
Where: Scienceworks, 2 Booker St, Spotswood
When: Saturday 14th December 2019 until Sunday 4th October 2020
10:00am – 4:30pm daily
Cost: Tickets from $7 (members) - $9 + museum entry
For more information, visit Air Playground
Tell them ellaslist sent you!