We❜ve Found Mac ❛N Cheese Waffles In Sydney!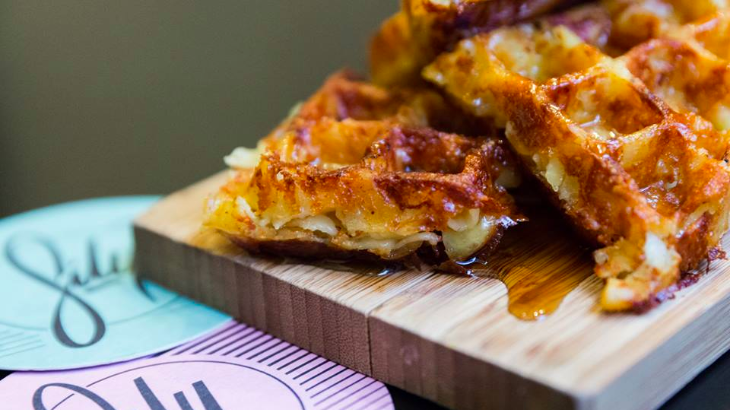 By: Phoebe Ackland, ellaslist
Mac 'N Cheese Waffles are a thing now, and you can gorge on them during your next kid-free night out!
Since I Left You, a small bar on Sydney's King Street, is serving up Mac 'N Cheese cooked in a waffle iron, so you can enjoy the best of breakfast meets the best of dinner in one novelty, Amercian-style dining experience. To be honest, though these waffles-with-a-twist have caught our eye, their whole menu is pretty darn tasty. There's 'gourmet toasties' including their cheeseburger toastie and the much simpler cheese and onion, as well as Belgian waffles with whipped cream and Nutella and build-your-own poke if your not in a sweet mood.
The cocktail menu can't be by-passed either, and lovers of The Simpsons simply must try the 'A single plum, floating in perfume, served in a man's hat', a classic quote-inspired cocktail containing Glenmorangie Original, Ume, Ginger, and Peychaud's.
It's not a kid-friendly venue but it is open till late, so the next sans-kid nighttime outing you find yourself on, you know where to head for some late night bites and great drinks. Oh, and yes, the bartenders do know that the name of the venue is a song by The Avalanches. They've been reminded....many times.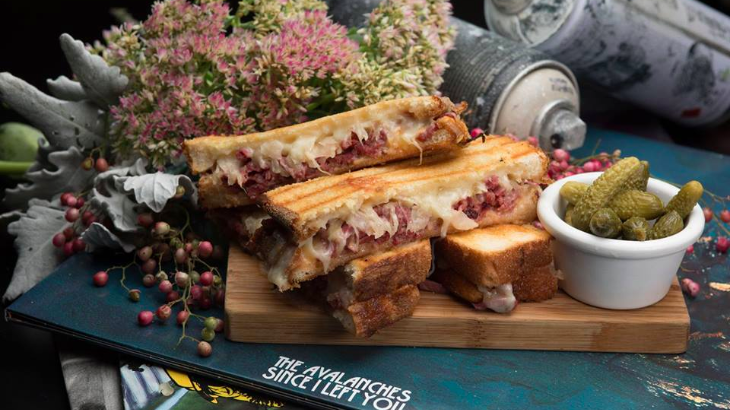 Kids Feeling Left Out? Make Mac 'N Cheese Waffles At Home!
If your kids are lovers of waffles and macaroni and cheese, then you don't need Since I Left You- just try them out at home! Serious Eats went on a crispy, delicious journey to answer the question 'will it waffle?' They tried out three recipes for mac 'n cheese waffles including the sandwich method and the waffle batter method, but found that their 'No Filler' method resulted in utter perfection. Here's what to do:
1. Fill a butter-rimmed baking tray with mac and cheese, and leave it to set in the fridge for about half an hour. It should be very solid and thick after this stage.
2. Slice it into quarters, or about the size of a piece of bread per slice.
3. Sandwich two of the mac 'n cheese slabs between a thick slice of cheese.
4. Put the sandwich into a waffle iron, and cook until some of the cheese turns golden brown. The centre will stay ooey and gooey, and the outside will be crisped to perfection. It should lift quite cleanly out of the waffle iron.
5. Top with maple syrup or any sauce you like- enjoy!