We Spoke To Horrible Histories, And It❜s True: Kids Adore Gore!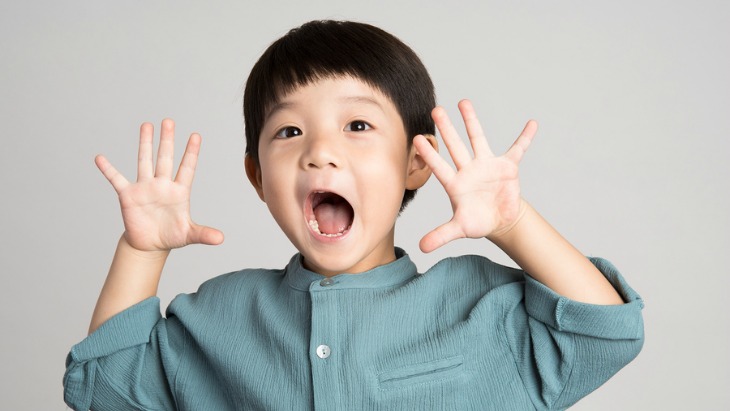 By: Phoebe Ackland, ellaslist
What child doesn't love Horrible Histories? Cheeky stories, unbelievable fun facts, and of course, blood-curdling GORE...Horrible Histories has it all in the education and entertainment department.
We asked Neil Foster, a Horrible Histories writer, a few questions ahead of their live stage show, The Best of Barmy Britain, which is coming to Sydney this September.
1. Tell us more about horrible histories and how the concept came about.
HORRIBLE HISTORIES was first published twenty-four years ago when Terry Deary was asked to create a history joke book for the publishers Scholastic. Terry offered to provide facts to go with the jokes and the facts turned out to be really interesting - so what emerged was a fact book with jokes.
2. How many books, TV shows and live shows are there.
There are over 50 HH books and the BBC is currently broadcasting the seventh TV series in the UK. The Horrible Histories stage shows first premiered in 2005 and since then there have been sixteen different productions which for the last six years have performed every year in the West End. In fact, Barmy Britain became the longest running children's show in West End history.
3. Why do you think kids love these gory stories?
We've found it's not just the kids. It seems everyone enjoys stories about rude, naughty, silly, gory, gruesome and frankly unbelievable events from history. It's particularly interesting when you find out the truth about something you thought you already knew. In our experience children are constantly underestimated – their ability to absorb and enjoy highly complex and interesting stories knows few bounds. There's very little we need to change for the sake of the children in the audience.
4. Which country was the cruellest and why?
At some time or other, every nation has been cruel – it would be hard to find a country that has treated its populace fairly over the centuries. The difference is that some countries are more willing to face up to their past and present cruelties than others.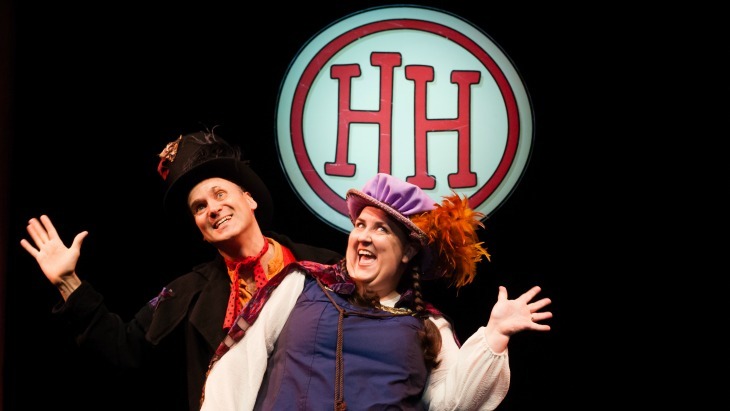 5. Tell us more about what the live shows bring that the TV show can't - any good audience interaction
Our shows have a great deal of audience interaction. From the moment the actors step on stage we encourage the audience to join in. In all our shows we also bring a member of the audience up onto the stage and inflict cruelties upon them. In Barmy Britain, one poor child will cured of the bubonic plague – or at least given the cures that medieval Britain thought would cure the plague, including shaving a chicken's bottom and strapping it to the sore on their neck. It usually works!
6. Do you need to read the books or have watched the TV shows to really enjoy the live show
The stage shows are a law unto themselves and you don't have to know anything about Horrible Histories to enjoy our productions. Just be prepared to appalled, amazed and highly amused!
7. What will parents love most about the shows?
Parents seem to love finding out that they know a lot less about British history than they thought. Hundreds of stories have been handed down from generation to generation that bear little resemblance to the truth - and Terry enjoys bringing the pompous and pretentious people from history down to earth with a bump.
8. If you could bring back a punishment what would it be?
I think sticking someone in the stocks would be marvellous. Just think if we could put Donald Trump in the stocks…it surely can't be long before they do.
9. Where are the shows touring in Australia?
They are coming to Sydney and Melbourne, my two favourite cities I've visited in the country.
10. What's next for horrible histories.
Next year we are producing Barmy Britain Part Four in the West End and a UK tour of Terrible Tudors and Awful Egyptians. We hope to have a horrible time.
Don't miss Horrible Histories Live On Stage! The Best Of Barmy Britain at Everest Theatre - Seymour Centre & The Concourse, Chatswood these September school holidays. BOOK TICKETS NOW!