We Had Some Classic Aussie Summer Fun at Wet❜n❜Wild Sydney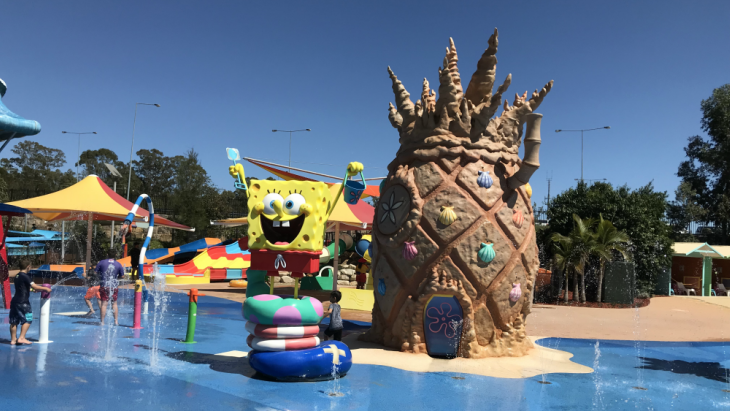 By: Hayley Dean, ellaslist explorer
My son's name is Patrick, so naturally, Spongebob Squarepants is his absolute all-time favourite TV show, thanks to Spongebob's trusty starfish sidekick named Patrick Star.
So, when we heard Wet'n'Wild Sydney has its very own Nickelodeon Beach, we were more than a little excited. My biggest boy, now almost 4, could run through the water jets and splash around alongside his beloved starfish that shares his name, Dora the Explorer and of course, Bob.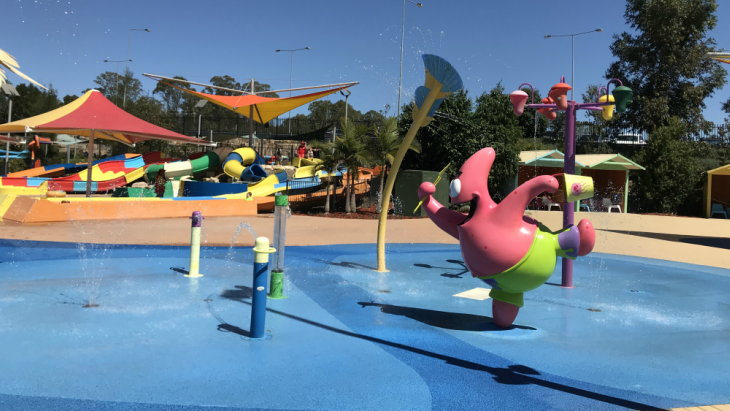 It's Far From The Pain You're Probably Expecting
We hit the M4 and who knows whether it was thanks to the NRL Grand final or the Long Weekend, but we had a dream run from the Inner West, reaching the ample parking lot in just under 25mins.
I've often put up a barrier to visiting Wet n Wild Sydney: too far away, too expensive, too many people, too old for my kids, too dangerous, too blah blah blah but today proved that I was so wrong on so many levels.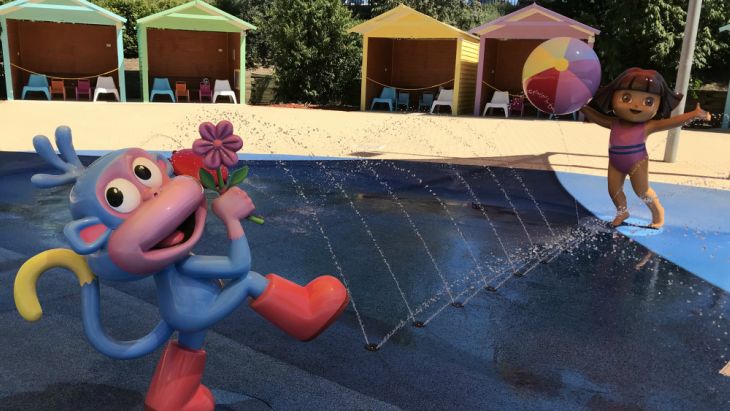 SO Many Options Available For Families
There are a number of different areas throughout the park, designed to ensure that the "big" people aren't on top of the "little" people and vice versa. There really is something for families of all ages, and no family member will be at a lack for fun-filled water activities.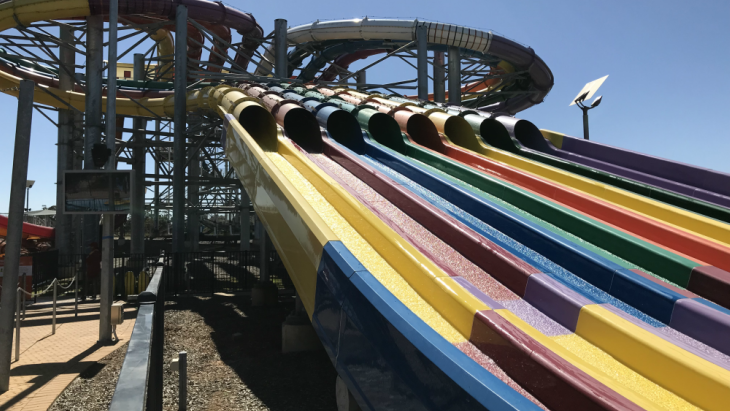 Super Slides, Nickelodeon Characters & Dinosaur Lagoon
The park is obviously famous for its numerous big waterslides. The bigger ones have a minimum height of over 120cm, so bigger kids are in for some serious thrills.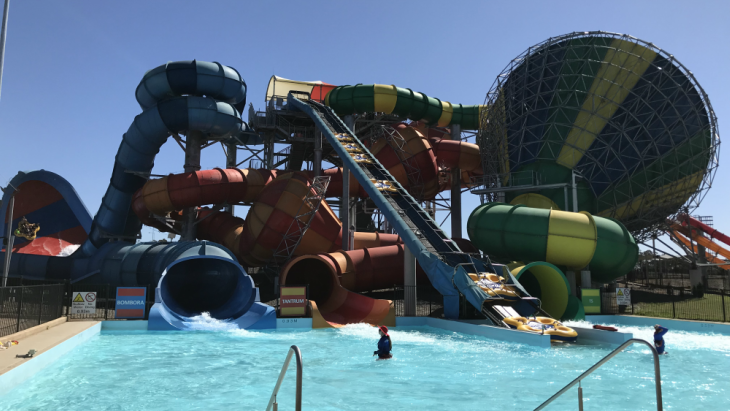 Nickelodeon Beach caters for tiny babies through to children up to 110cm in height. It offers a big bucket, water jets, sprays, two water play areas, several small waterslides, shaded seating and private cabanas that you can hire from $89 a day. The area is wide and caters easily for prams; in fact, the entire park is pram, even double pram, friendly. Nickelodeon Beach is located right next to the entrance, which makes a nice change when wrangling excited pre-schoolers. Several lifeguards are on duty all the time and the toilets, change rooms and a cafe are right next-door.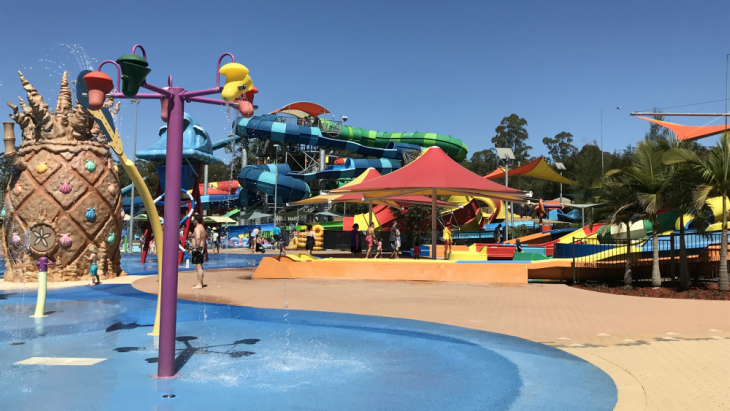 The Dinosaur Lagoon immediately engulfed me with a wonderful sense of nostalgia for another theme park of my youth. Riding the rapid river on inflatable tubes was lovely with small people as the soft water whisks you around the circular river below the giants of yesteryear. The boys loved it here. We floated around quite a number of times!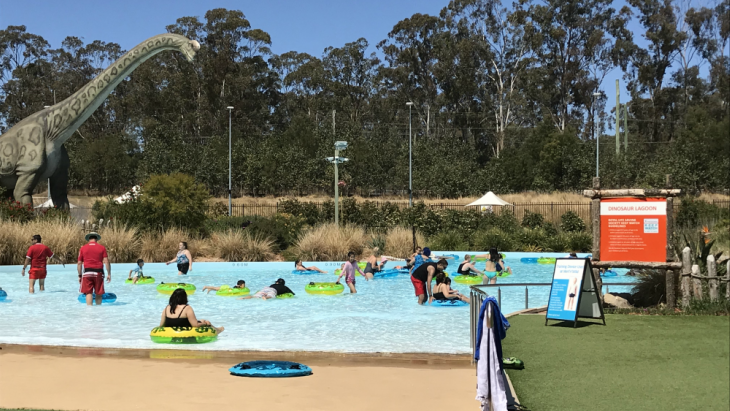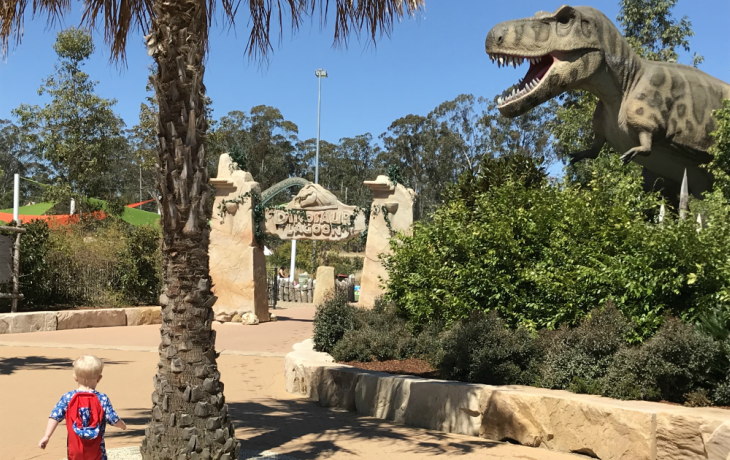 There's Even A Beach!
Our kids LOVED the sand play. We watched on in delight as some kids buried their older brother up to his neck with only his face and big toe peeping out. He leaped out with a roar that both delighted and frightened his baby sister simultaneously. Behind The Beach area is the Promenade Dining Area, which offers hot food including burger and pizza, a coffee house with delicious frozen frappes and a caffeine kicks for parents! Also, on hot days the Frozen Coca-Cola Zone is the best place to grab a refreshing drink! There are also healthy salads and sandwiches on offer.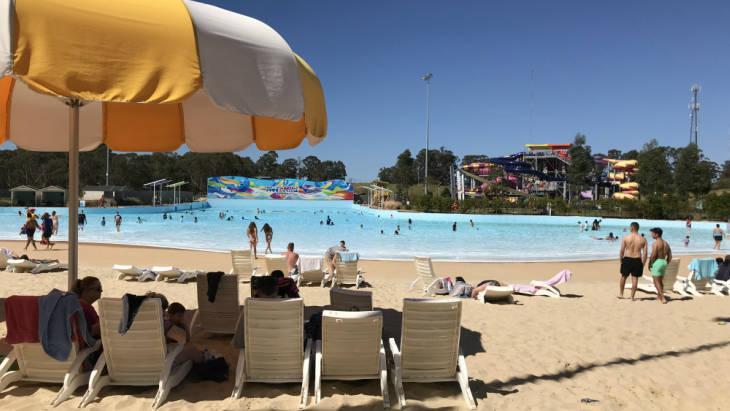 Make Lasting Memories
Kids will always remember a trip to Wet'n'Wild Sydney- the excitement-filled car trip out there, the thrills and spills, and the laughs and bonding time spent together.
It's just good old fashion Aussie Summer fun.
Top Tips & Stuff You Should Know
Guests are permitted to bring in small amounts of snack food such as homemade sandwiches, fruits, drinks, bottled water and small cooler bags. The park has just updated their food policy and more information can be found HERE
Spring is a great time to visit the park because it is not busy!
In summer peak times, the park stays open until 8pm so you can arrive in the quieter afternoon and still have hours of fun.
You can hire a locker to secure your values. They are located throughout the park. Small $10, Large $12.
I honestly never expected to have such a terrific day and of course, now, Patrick is bugging me to go back already!