We Explore Sydney With Urban Hunt - A Modern Day Scavenger Hunt Through The City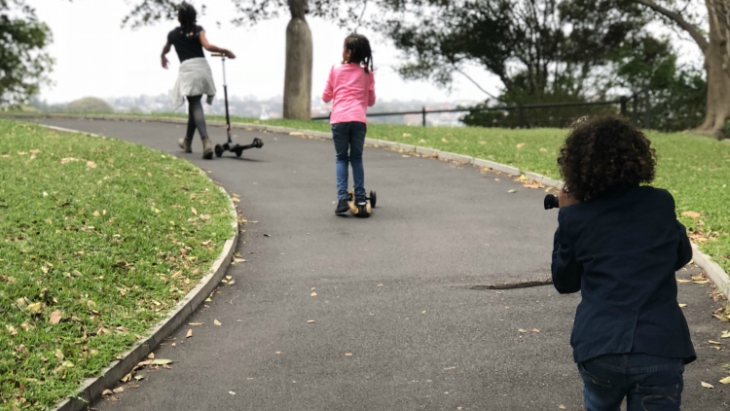 By: Charlie Writes, ellaslist explorer
I recently signed up for the Urban Hunt experience; which is fresh twist on the old scavenger hunt, unraveling clues, following trails and taking in stunning views around the city - all via Facebook Messenger!
At 5, 8 and 10 my little tribe are a good age to cover a decent amount of ground, so we opted for the Botanic Bonanza hunt around the Royal Botanic Garden, loaded up with scooters, backpacks, sunscreen and water - and headed into town.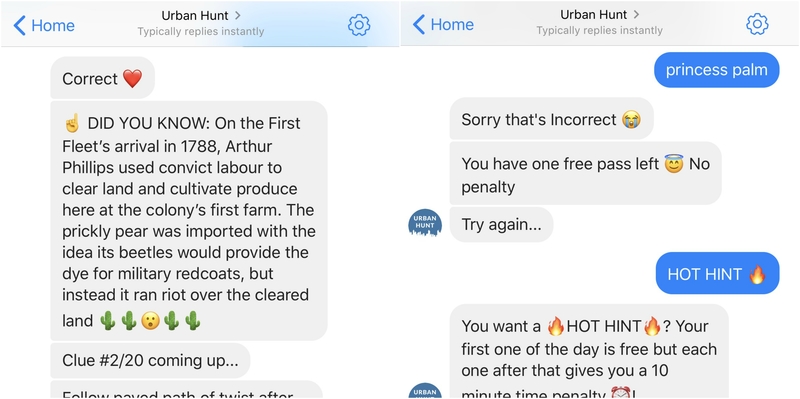 The Urban Hunt experience is pretty cryptic, I found it through an event search on the City of Sydney website, and registered through the messenger chat linked to their Facebook page; a simple process which concluded with the message click Start Hunt when you get to Woolloomooloo Gate...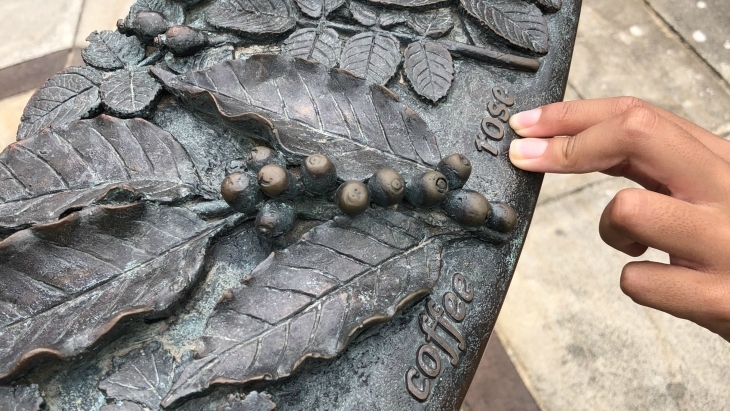 Unraveling The Mystery
I opted to park up in Wolloomooloo, on a weekend the restrictions are pretty relaxed and we were nicely placed for a much needed dinner after. At Woolloomoolooo Gate we hit Start Now, submitted a very cute (perhaps overly optimistic) group selfie for the scavenger hunt leaderboard and received the first of 20 clues that would take us around an area of Sydney we've enjoyed walking for over a decade; but this time presented to us in a whole new way.
Let me be clear, just because I had kids in tow, the clues were not in any way simplified - oh no. And I think I presumed they'd be pitched at my 10 year old, but until I got the hang of this lateral way of thinking, they sometimes completely stumped even this 40 year old! But never fear because if - let's be honest, when - you get stuck, you have options, in the form of hints & hot hints. Just beware that these come with consequences in the form of time penalties.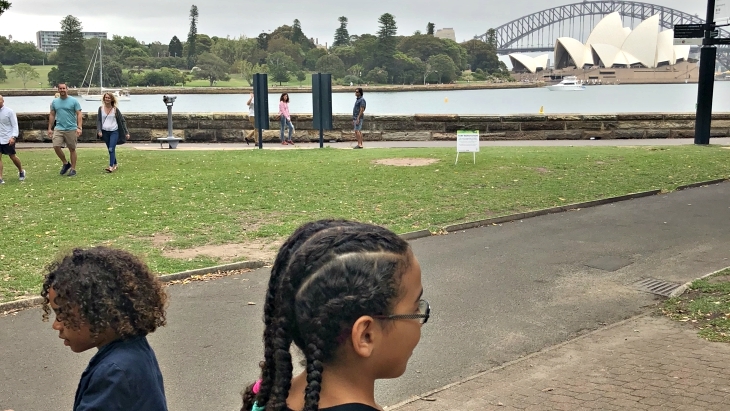 In The Wild
Now I'm guessing that over the years you've watched team survival shows like I'm A Celebrity and, the mothership, Survivor - calling all the shots from the sofa, knowing full well you might not be so cocky if you were actually out there. Well - here's your chance to walk the talk and see how savvy you really are - and I'm not just talking smarts, which are definitely half the dance - but doing this with kids you suddenly realise that you're the captain of a (possibly sinking) ship and unless you get your people skills on point, you're about to get whipped!
I'll be honest, at the beginning my head was not entirely in the game; it's possible drinks had been drunk the night before and that this Mama was not really up for trapsing around gardens. At All. But here's the thing: my 8 year old son was mad to do it and i know you know that at this stage if they show an interest in something fresh and non-electronic you get yourself out there and you run with it.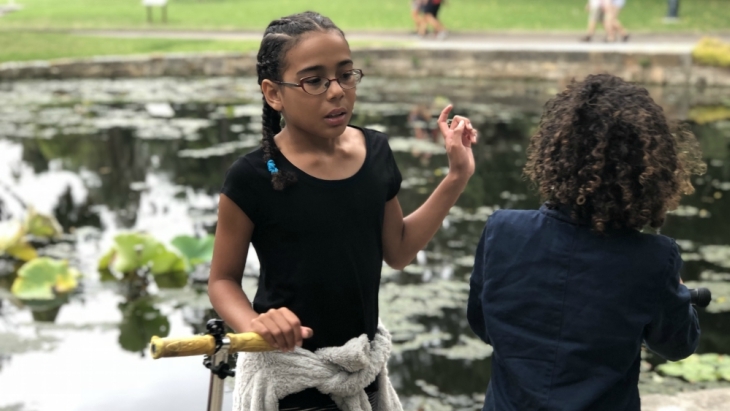 Family Team Work
So we did, and when I got past the initial clue solving frustration, I began to see the four of us pulling together and working as a team, and our hectic day to day life just doesn't play that way, so it's actually a really beautiful thing. I'd be pursing my lips and huffing about something and next minute I'd hear them behind me trying to stop laughing. And failing. Because we were in it together and we were absolutely loving it. And every time we solved a clue a little bit quicker, we realised we'd gotten a little bit better, and that we'd got there because we'd done it together
So as someone who is also regularly distracted by my phone, it was a welcome little journey out of my comfort zone.
Points To Note
• On this course there are three pit stops and pauses built in for a chill and a snack and a rest.
• The Botanic Bonanza trail is not on a loop, which means you start at the Woolloomooloo end of the gardens and end up by the Opera House - similar to doing the Bondi to Bronte coastal walk, with kids in tow you'll need to adjust pick up and drop off logistics accordingly .
• I suggest scooters, or bikes if you can, my kids concluded that a golf buggy would have been most excellent and by the end I was in complete agreement with them.
• There are other hunts around Sydney - ten in total, ranging in price from free to $30 with varying times and levels of difficulty - in fact, had I done as much research for our booking as I'm doing for this write up, I probably would have done it differently.
Useful Links:
Urban Hunt – www.urbanhunt.co/trails
Follow Charlie Writes on Instagram for more of her adventures: www.instagram.com/PrettyCitySydney