Watch This! How to Dress Quadruplets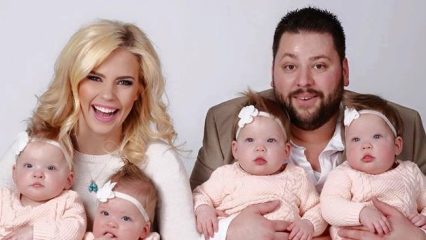 By: Lisa Wolff, ellaslist
We have been following the heartwarming progress of the adorable Gardner Quadruplets since they were born over a year ago.
After eight years of infertility issues, Ashley and Tyson Gardner were elated to hear that they were pregnant with quads. In one of those 1-in-1-million chance miracles, the two eggs that were implanted during their IVF cycle both split, producing two sets of identical girl twins.
The four little girls – Indie, Esme, Scarlett and Evangeline – were born in December 2014, weighing just under 1kg each.
[caption id="" align="alignnone" width="960"]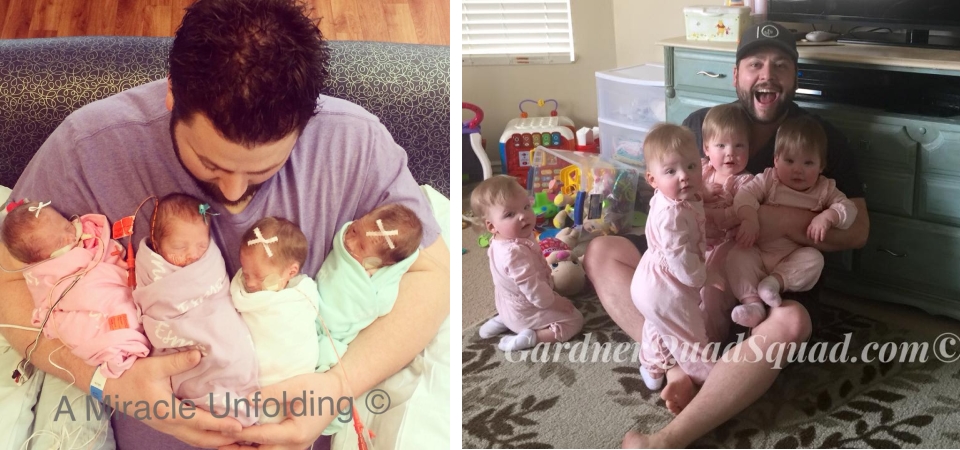 Then and Now – Dad, Tyson, with the quads[/caption]
The couple, from Utah, USA, have chronicled their journey on their blog and facebook page, sharing every special milestone along the way. Both parents write their posts with humour, honesty and overflowing love.
Their latest video is hilarious. It shows super-mum Ashley getting the quads dressed for the day. We just love watching their antics!