Walk On The Wild Side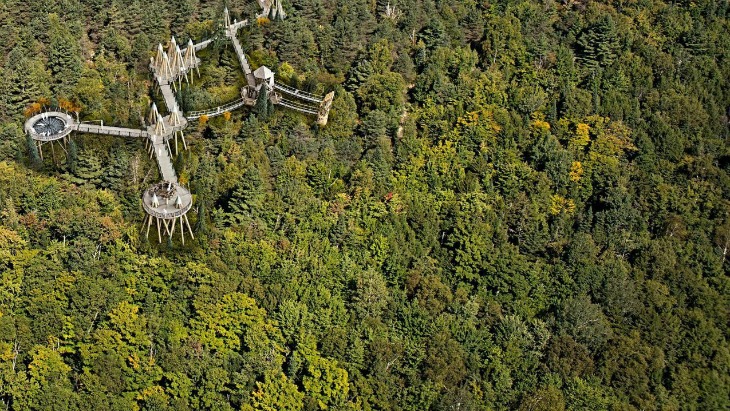 By: Phoebe Ackland, ellaslist
Check out the video of the incredible playground/treehouse/walking track/children's paradise that immerses kids (and kids at heart!) in nature.
Source: Thrillist Facebook
Walk This Way
Introducing 'Wild Walk' in The Wild Centre in upstate New York. They have designed this walking trail in the treetops, offering city-siders the chance to really get out of the hustle and bustle and be with nature....without the view of skyscrapers taking away from the serenity. It's positioned 30 feet high, has spider web trampolines, plenty of wildlife lookouts complete with 32 bird feeders to attract creatures, swinging bridges, a 4-storey twig tree house, a human-sized bird's nest and so much more. It opened back in 2015, and took 8 years of planning and building, and $5.5 million. It's designed to be accessible for all ages and abilities, including wheelchairs and prams. The gentle incline will soon have walkers as high as the tallest trees, meaning you get all of those spectacular views without the massive trek up a mountain.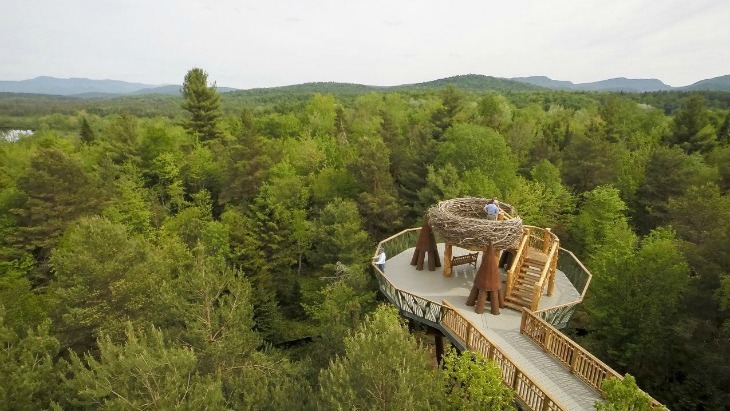 Build Your Own Teepee
The Wild Centre offers adult summer camps in this treetop kingdom, as well as free entry to children under 4 years of age. The Wild Centre also offers a heap more for families, including a range of hands-on activities, animal encounters with creatures that the centre brings in, teepee making from found nature materials, and The Naturalist's Cabinet where there are drawers and glass cases full of curiosities and creepy crawlies. It opens early this month for the new season, so if you happen to be in New York, hit them up! It's the perfect summer family adventure.