Top Tips For Having A Fun Family Night In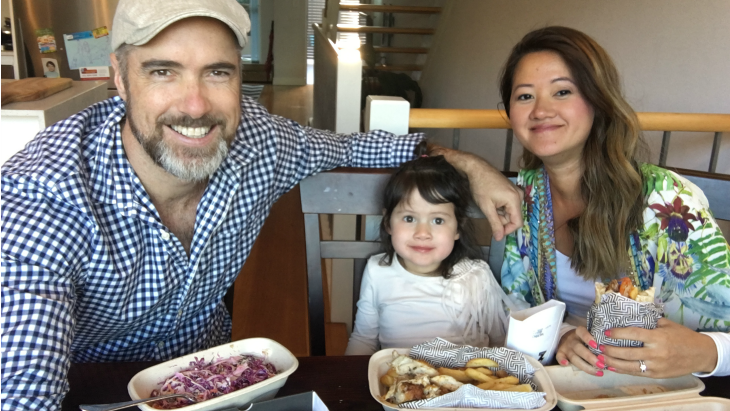 By: Susan Schwager & Phoebe Ackland, ellaslist
Usually, the going down of the sun is a pretty ominous time of day for families. For kids, it means that bedtime is fast approaching and they are often not having a bar of that, and for parents, it signals the beginning of yet another nighttime battle of wills to get the kids fed, bathed and to bed on time.
Breathe some fresh life into this tiresome, stagnant routine and make your next family night at home one that's full of FUN!
1. Have A Movie Night
Have your children think about what movie they'd like to watch early in the day- get them excited! Rent one on iTunes or settle in with Netflix- a family comedy or the latest Disney release is a good idea- something that (hopefully!) parents and kiddies can all enjoy. Make sure the lounge room is clean and tidy, have bowls of popcorn ready, turn all the lights off, and snuggle the whole family up on the couch underneath big blankets! It's all about setting the mood- so make it like a real cinema experience. If there are toilet breaks needed, plan an intermission where the lights can go back on, more snacks fetched and legs stretched. Surprise the kids by playing some old family videos too - kid's concerts, sports games...they'll LOVE being the star of the movie night show. Who wants to cook on movie night? Not us! We love that UberEATS will deliver right to our front door. Simply put in your order in using the UberEATS app or website and you can track your meal as it gets made and delivered to your home. Add to the cinematic experience by ordering something within the theme of the movie. Get some souvas to go with My Big Fat Greek Wedding!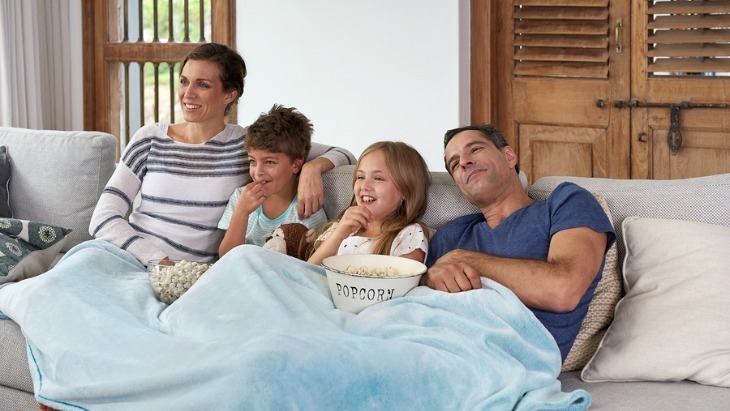 2. Let The Games Begin
Tried and trusted! Twister will get the most giggles, so we recommend that, or a game of charades. Monopoly is great for families with older kids - but start the game early, because we all know the game can hold you captive for hours! Teaching the kids a new card game is a nice way to bond too. You might even like to buy some special treats as prizes to surprise your little ones with when they score a winning hand.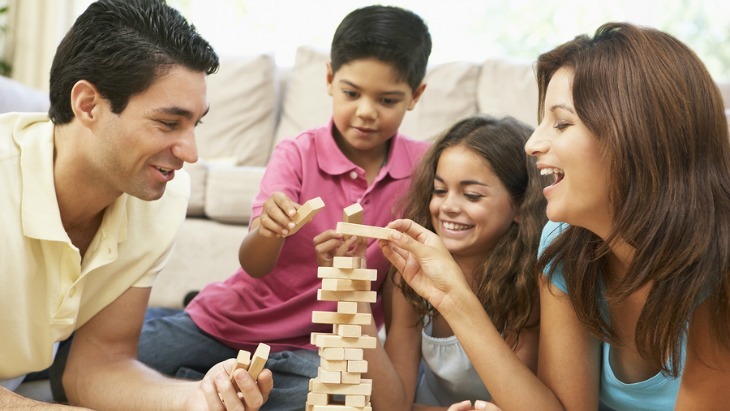 3. Have A FEAST
Something that parents and little ones will equally enjoy! Treat your children to a smorgasbord of delicious food delivered to your home. We recommend using UberEATS where half the fun is in the ordering and tracking your meal being made and delivered to your door. Get the whole family together to scroll through the app on your computer or smartphone, pick a restaurant, tap the items you want to order, and then track your order right until the moment it arrives at your front door! It's a super fun way to order in, is quick, convenient and without a doubt, brings the FUN to a family night in. The best part? Eat right from the packaging to avoid any washing up!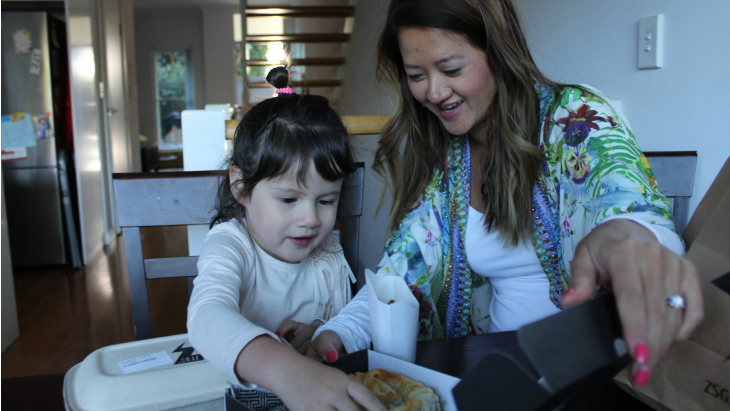 Unpack your order when it arrives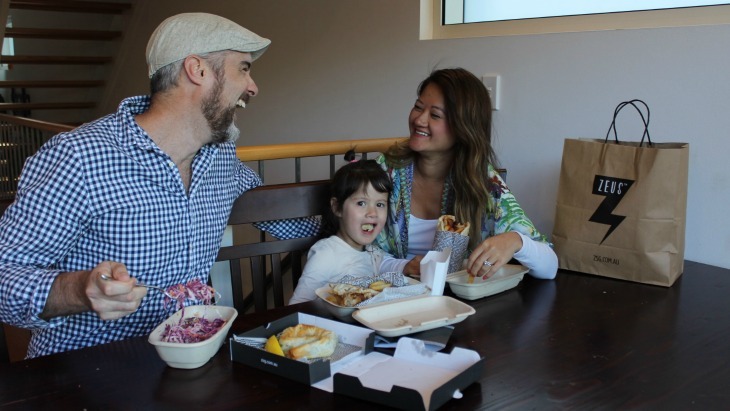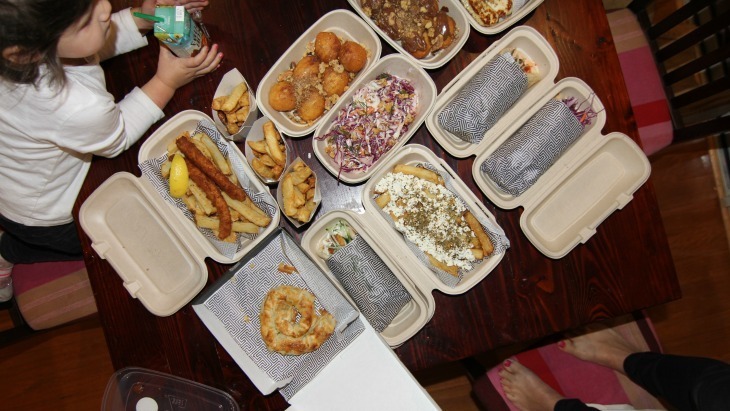 Have a FEAST!
4. Have A Giant Sleepover
Whether it's everyone in mum and dad's bed or a matter of bringing the sleeping bags and tents and pitching them in the garden on a balmy night or in the lounge room during winter, this is one exciting family experience that will help you all bond. Cuddle up together (maybe prepare for the kids to have quite a late night, just this once) and fall asleep after a night full of fun. Wake up to an exciting brekky the next morning - which you can easily get delivered to your front door with UberEATS.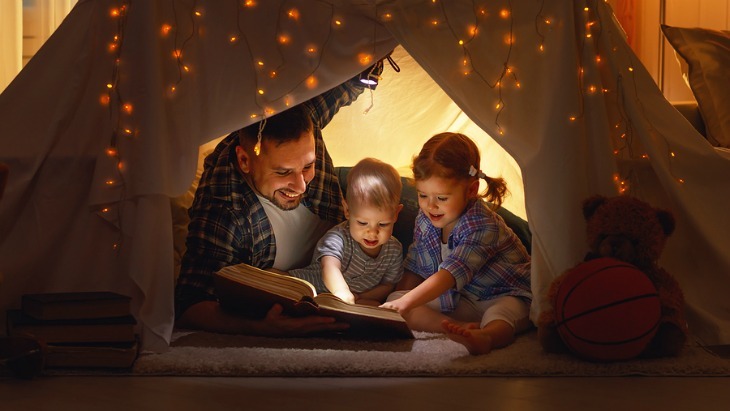 5. Get Crafty
Pull out some old photos and all pitch in to make a family scrapbook! Make sure you have plenty of fun materials on hand- glue, stickers, coloured paper, and get to work creating something special that your family will have forever. With every photo that you include, regale your little ones with stories about when they were babies, talk about memories, family holidays you've had and family friends you've made...it'll provide smiles and bonding like you won't believe.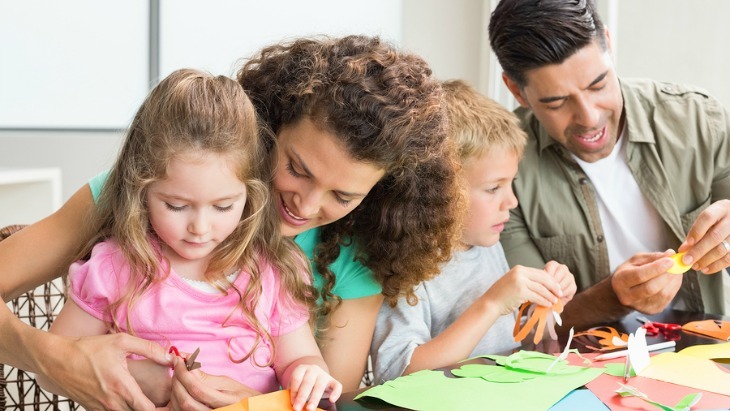 UberEATS is helping to make the family night in more delicious than ever, by offering first-time UberEATS customers $10 off their meal.
To Enjoy $10 Off Your First UberEATS Meal, Follow These Simple Steps:
2. Enter the promo code EllaEATS
3. Set your location
4. Search for your family favourites
5. Request and track your order
First time UberEATS users only. Valid in Australia where UberEATS is available until 1.1.2018.