Top Sydney Beaches With Pram Access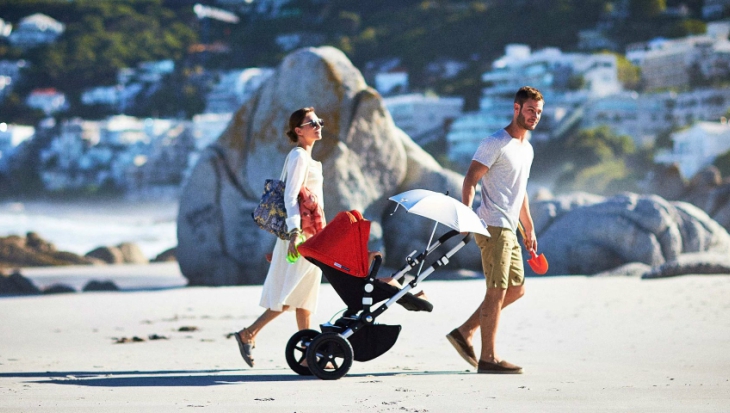 By: Hayley Dean, ellaslist
Summer is finally here – it's time to head on down to the beach. But you need to bring your pram. Don't fret – we've listed below some of our 3 top picks for pram-friendly beaches in Sydney.
Northern Beaches - Manly Beach
There's always plenty to see and do in and around Manly Beach. And the good news is that it is very pram-friendly. You can take a ferry over to Manly (yes, you can bring your pram on the ferry and no, you don't have to pack it down) or you can drive (there is a car park very close to the beach). The long, level, beachfront promenade at Manly beach is perfect for passing time walking your bub off to sleep. Manly Beach itself is lovely. There is a playground and plenty of food options nearby. And there is also a beautiful coastal walk from Manly to Shelley Cove (60 mins return), which is also pram-friendly (it has a bit of an incline in parts, but for most part it is a nice, easy walk).
Sydney Harbour - Eastern Suburbs – Nielson Park
Neilson Park is located at Greycliffe Avenue, Vaucluse. It really does have a charm of its own. Think: beautiful big old trees, shady parklands, beautiful heritage buildings and stunning views of Sydney Harbour.
Neilson Park is very pram-friendly and child-friendly. It has a small promenade, a restaurant, a kiosk and free (cold!) showers and change facilities. You can picnic on the grass overlooking the beach. The beach is perfect for little ones as the beach is quite calm. It's not uncommon to see a few prams parked up on side of the promenade and to see young families playing on the beach below.
The only problem with Neilson Park is car parking. Car parking is slightly back from the beach and there are concrete paths down to the beach…. But the problem is finding a car park, especially on weekends. Although you are "lucky" enough to have early risers such that you can make it to the beach before 10am, this won't be an issue.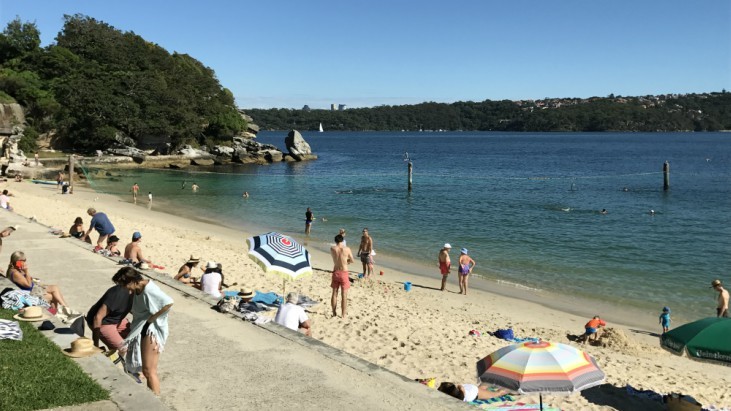 Image: Sydney's Secret Places.
Eastern Suburbs – Bronte Beach
Bronte Beach is pram-friendly. It has a walkway that spans the beach. Little ones can swim and play for hours in the bogey-hole (a natural, calm rockpool) at the southern end of Bronte Beach. You can't wheel your pram all the way down to the bogey hole but you can just leave the pram to the side of the walkway and walk down – it's not uncommon to see this. Also at the Southern end of Bronte Beach is the saltwater swimming pool (which is more for adults, really) which has free showers and change rooms available use. Bronte Beach has a kiosk at the northern end of the beach. There are also lots of cafes nearby. The main downside to Bronte Beach is the lack of shade – so you really need to either get there early in the morning or much later in the afternoon, or bring a beach umbrella / sun tent.
Other great Sydney beaches to try this Summer:
Carrs Bush Park (Shark net)
Balmoral Beach
Clontarf Beach
Shelly Beach (Cronulla)
Clifton Gardens
Parsley Bay Reserve
Bondi
Clovelly
Newport
Dee Why
If you know of any other great beaches we have missed, please let us know!
This article was brought to you by Bugaboo.
Reviews

Reviews get lonely too
Be awesome and write a review