Top FREE Things To Do With Kids in Sydney in Autumn 2017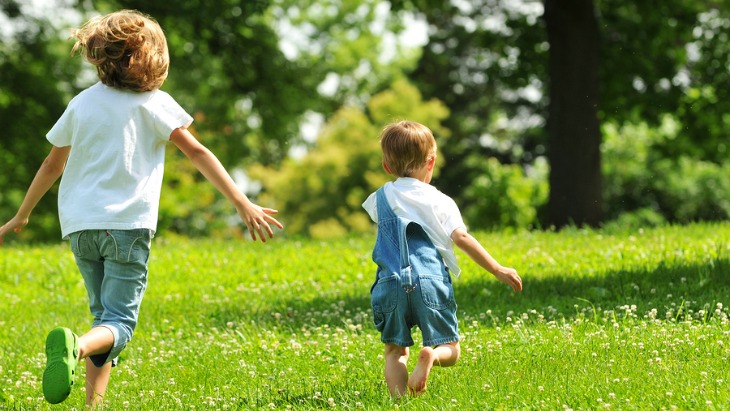 By: Serina Hajje & Phoebe Ackland, ellaslist
Sydney may be an expensive city to live in but it has plenty of amazing affordable and FREE things to do for families. Explore parts of Sydney you've never been to or learn new things through interactive kids activities at art galleries and museums. We've found LEGO, exhibits, shows and outdoor activities that will keep your autumn action-packed event though the school holidays are over.
1. Sand + LEGO
Two of your child's favourite things rolled into one! Check out Sand in the City, a super exciting, hands-on exhibition celebrating Sydney's beautiful beaches, and all-things LEGO. Kids can roll up their sleeves and build sandcastles with colour-changing sand, or build a city with the hundreds of LEGO blocks available. FREE with entry at the Museum of Sydney. Read our review here.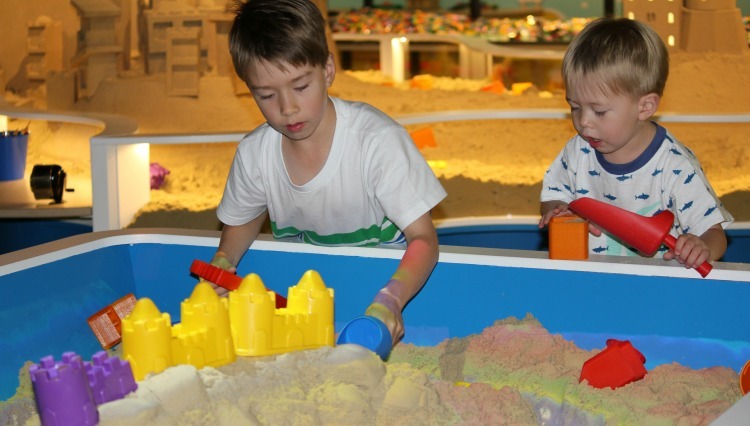 2. Prepare To Wiggle
Good news! The ever-popular and FREE Wiggles Exhibition and the Powerhouse Musem has been renovated, and now it's back and better than ever. Visit Dorothy's rose garden, dance along on the stage, make some fruit salad, explore the S.S Feathersword, go under the sea with Henry the Octopus and buckle up ready to toot-toot-chugga-chugga in the Big Red Car. There's memorabilia from the new-cast too, so if ou have a little Lachy or Emma fan, they'll love this expo too. Adults are sure to love this one just as much as the kids.
3. Something For Everyone At The MCA
They're never too young to be introduced to the arts! the new, FREE exhibition The National: New Australian Art and the FRE family trail in an engaging, hands-on educational and artistic experience for both kids and adults. You'll see professional paintings, videos, sculptures, installations, drawings and performances as well as getting a chance to create your own. Endless possibilities await! Read our review here.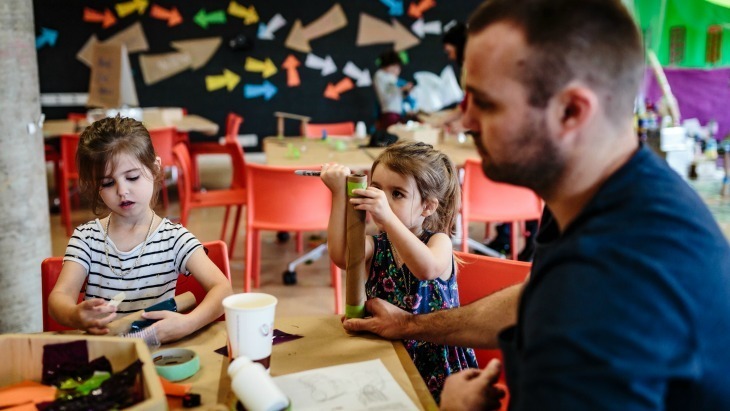 4. Festival on the Green: Dinofest
Sydney kids and families are invited to the family-friendly and FREE Festival on the Green- Dinofest in St Ives this May! Explore the Jurassic-themed festival and get up-close and personal with the prehistoric animals that once ruled our planet. Giant dinosaurs will roam the park and perform in live and interactive shows throughout the day. Young palaeontologists will get a chance to uncover hidden fossils or watch on as characters from ABC TV's Dinosaur Train go on an adventure live on the main stage. The Festival is also a great opportunity for Ku-ring-gai's homegrown talent to take the stage with performances from school and community groups throughout the day.
5. Coding Workshop for Girls
Girl Geek Academy and For Film's Sake are offering a FREE coding workshop for young girls aged 5-8 years old this April! #MissMakesCode is the first initiative in the world created to build confidence and self-efficacy in the areas of algorithmic thinking, programming and coding for in young girls from 5-8 years of age, where girls will learn to code and build a game in a day. It's free, but register soon as it will definitely book out.
6. All-Things Animals at the Australian Museum
We could return again and again to The Australian Museum. It's packed with everything from sky-high T-Rexes for your dino-lovers, to life-sized prehistoric animals and weird specimens from the insect world. Entry for kids under 16 years is FREE! Children will love the Kidspace for pre-schoolers where they can explore 5 pods (bug pod, marine pod, volcano pod, observation pod, imagination pod) and Kidspace for Under 5s, a mini-museum that stimulates young children's imaginations and encourages them to explore the natural world with 5 cubby houses to explore.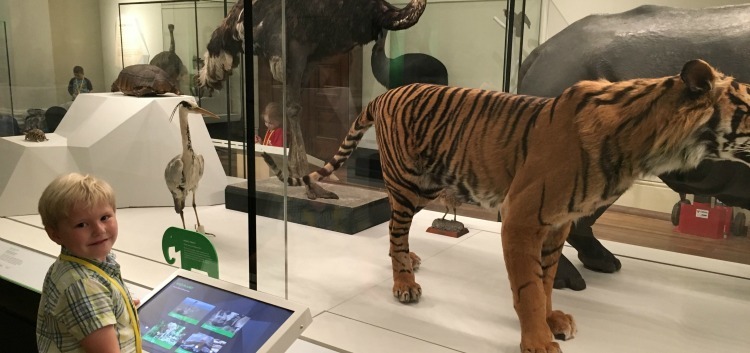 7. No Lights, No Lycra in Parramatta
FREE dance event for girls aged 11 years +! The campaign is about inspiring, energising and empowering young women to be more active regardless of ethnicity, size or ability. Why girls? Studies show that young women are twice as likely as boys to be inactive and that they experience more barriers preventing them from being as physically active. Bring comfy clothes, your friends, and a free spirit!
8. Children's Day at Daniel San Manly
Daniel San Manly are adopting the Japanese Holiday of 'Kodomo No Hi' this May! Kodomo No Hi is a celebration of the uniqueness of children's personalities and their happiness. Daniel San love kids & want to celebrate it with them! Join in the fun with Origami Lessons with a Japanese master, face painting, activity stations, helium balloons to take home and pinball machines. There will also be FREE kids meals on the day, so take the kids down for an afternoon of FUN!
9. Playgrounds That Never Go Out Of Season
At ellaslist, we are utterly playground-obsessed. They're bopping all year round, entertain little ones for hours and are completely FREE. This Autumn, try a playground + cafe combination, a fenced playground for little escape artists, pick one from our list of the very best playgrounds for kids in Sydney, or hit up the brand new and MASSIVE playground that has just hit western Sydney.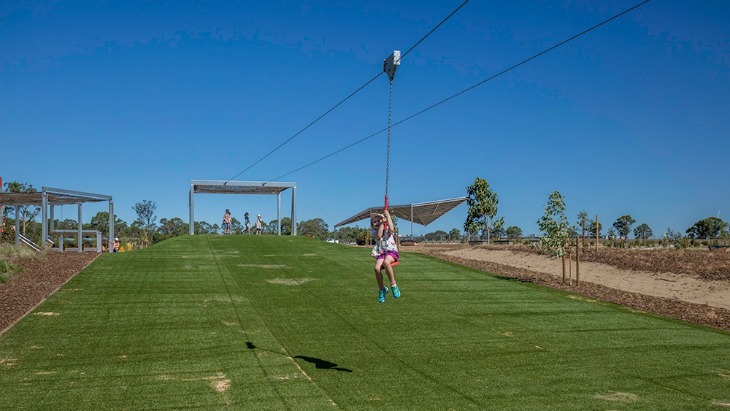 10. The Perfect Autumn Family Activity
Autumn truly is the perfect time for an Autumn picnic. The leaves put on a gorgeous display, the air is crisp but not painfully cold, and you can pack-your-own meaning it is a fun and FREE day. One of our top picks for picnic spots is Centennial Parklands- there's endless green space, ducks to feed and several playgrounds dotted throughout. Although it's not free, you can even arrange for the Centennial Homestead to pre-make a picnic hamper for you! We also love Lizard Log, Oatley Park, the Royal Botanic Gardens, the Mount Annan Botanic Garden, and the Royal National Park. Before you go, read our tips on how to prepare a kid-friendly picnic.