Top Free Things to do With Kids in Melbourne this Autumn
Mums & Bubs
Toddlers
Preschoolers
Kids
Teens
Family
All Ages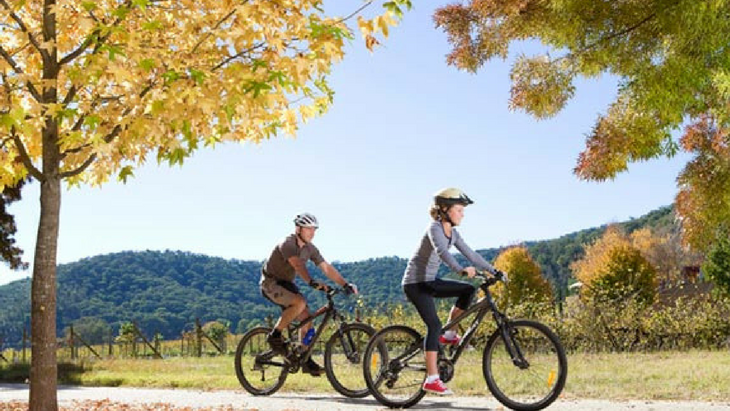 Here at ellaslist, we know how expensive it can be to keep kids entertained, which is why we not only keep tabs on cool things to do with the family in Melbourne, but also those cool things that don't cost a cent!
This autumn not only encompasses school holidays, but plenty of fantastic multicultural festivals over weekends across the season. As always, there's plenty to do in this great city!
1. The 2018 Bright Autumn Festival
If you love making the most of this crisp, chilly weather in amongst the incredible colour show nature puts on every autumn, then you need to head to Bright!
A full 10-day celebration of the spectacular seasonal foliage in the valleys of Victoria's Alpine High Country is truly not to be missed. A bit of elevation and you've got yourself a show-pony autumn with incredible photos to fill your keepsake family albums with.
While you're there, take in the Wandi Nut Festival, where locals gather to make homemade goodies from the heritage apples that litter the grass verges and blackberries that grow to celebrate the harvest; the Bright Brewery Bush dance, an Instameet for budding social photographers, the Bright Art Gallery's Autumn Exhibition, the Metal and Wood day and a concert at the Community Centre.
Find it: Ireland st, Bright, Victoria
For more info: brightautumnfestival.org.au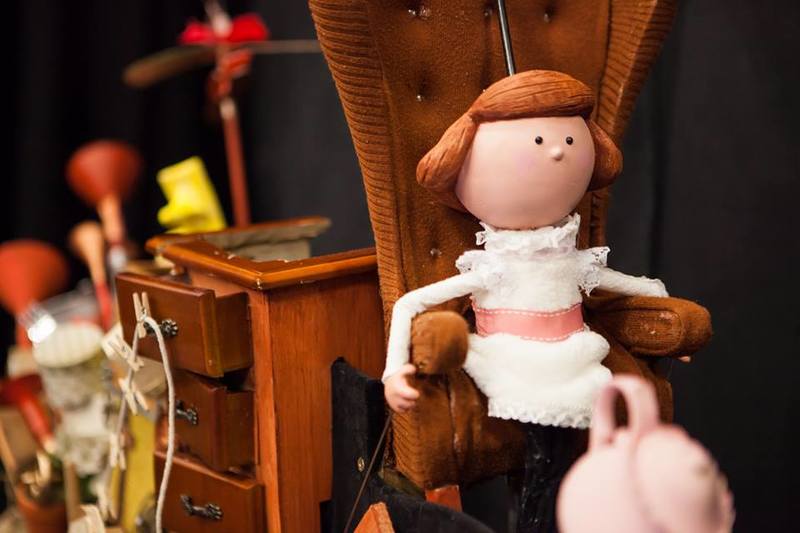 2. ACMI Family Sundays
Easter weekend saw the return of ACMI Family Sundays, a super-popular, kid-friendly program full of arty, techy fun.
This season kids can craft their own unique animation or GIF by using techniques of cut paper and stop-motion animation, and explore the place where science meets art by creating thir own Artbot – a robot that can draw all by itself. Way cool!
From creating an art-making robot to coding your own video games, the Family Sundays program is a unique interactive experience you just can't get anywhere else.
Take your family on a journey through the moving image with themed days exploring everything from superheroes and Lewis Carroll's Wonderland to television production and the iconic characters of Pixar and Disney. Get the frames focused, buttons mashing and clay animated as we get hands-on with filmmaking and animation, live video game competitions, crafty projects and more.
Find it: ACMI, Fed Square
Dates: 10am - 4pm the first Sunday of every month
For more info: acmi.net.au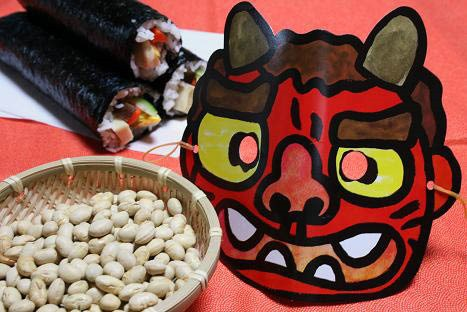 3. Japaneasy 10th Birthday Celebration
The wonderful Japanese-language school Japaneasy is celebrating its 10th anniversary in April this year, and are throwing a huge birthday bash!

Get stuck into fun Japanese activities and performances including Japanese drums and dance, Okinawan music and a choir, plus traditional tea ceremonies and workshops for Sumie, origami, kirigami, and Japanese calligraphy.
Wander the craft market, take advantage of the discounted textbook shop and maybe even try your hand at any of the trial Japanese lessons, from beginner to advanced grammar.
For the little ones, they can enjoy story time in Japanese and get their hands dirty in the kids craft room.
Find it: Japaneasy, 126-128 Russell Street, Melbourne
When: Sunday April 15, noon – 4pm
For more info: japaneasy.com.au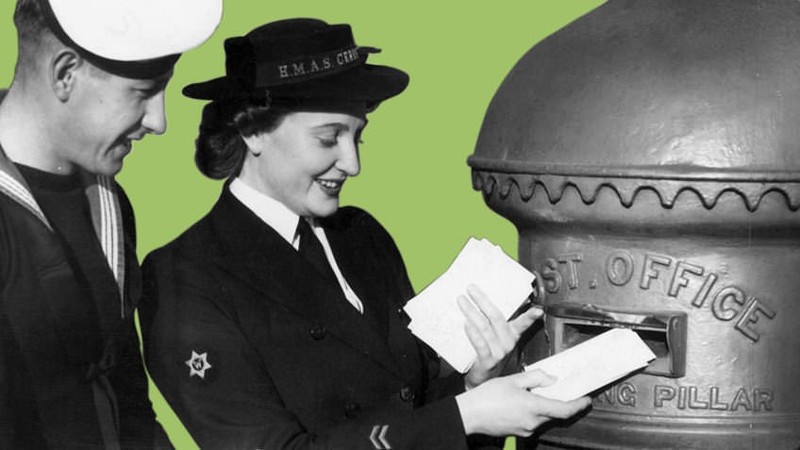 4. Postcards to My Future Self
"If you could remind your future self of one important detail, what would it be?", the State Library is asking, and kids can answer it as they send their own missive to the children of the future.
Inspired by Oliver Jeffers' best-selling book Here We Are, this free workshop looks at the history of postcards through the Library's amazing heritage collections, and gives participants the opportunity to post their own 'note for living on planet Earth' to the future.
Children must be accompanied by an adult. Please register for a session that suits your child's age group.
Find it: Meet in the front foyer of the State Library of Victoria, 328 Swanston Street, Melbourne
When: 11 April 2018, 2:00pm–3:30pm, 12 April 2018, 10:30am–12:00pm,and 2:00pm–3:30pm, 13 April 2018, 2:00pm–3:30pm
For more info: slv.vic.gov.au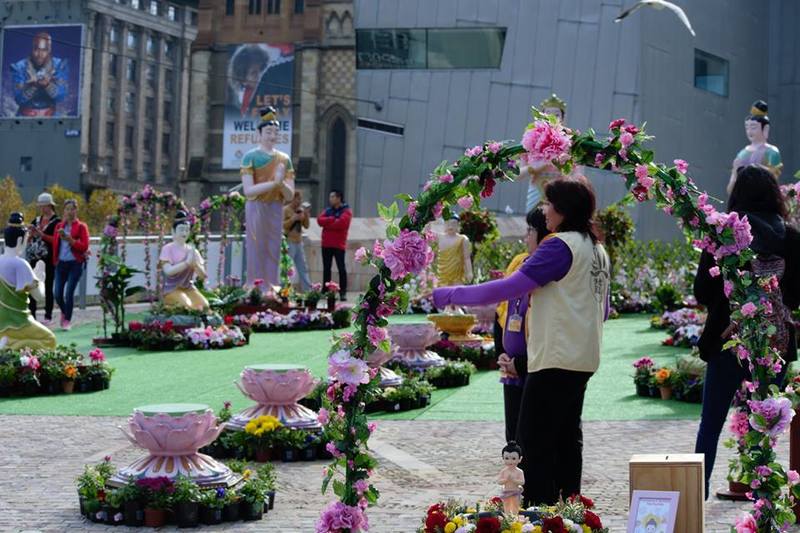 5. Buddha's Day and Multicultural Festival
Crowd favourite, the colourful Buddha's Day and Multicultural festival once again promises to turn Federation Square into a riot of bells, music and flowers to celebrate the birthday of Buddha.
40 events acrosss the weekend ensure no minute will go uncelebrated, with a vegetarian food fair, cultural performances, mindfulness classes, tai chi, calligraphy lessons, tea meditation performances led by Tea Masters, and even a dragon boat sprint race along the Yarra.
Take your new baby to receive a blessing, present a light offering at twilight, or participate in the 'World Peace Blessing Ceremony' conducted by Venerable Man Ko, the Chief Abbess of Fo Guang Shan Temples in Australia and NZ.
Find it: Federation Square, Melbourne
When: May 19 & 20, Sat: 10am – 7pm, Sun: 10am – 5pm
For more info: buddhaday.org.au

6. Free Comic Book Day
A free comic book for every child who attends a participating location? Can't imagine my kids saying no!
An international event, Free Comic book Day celebrates comic books and the local comic shops that provide them to their communities.
Locations across melbourne include the City, East Melbourne, Docklands, Kathleen Syme, North Melbourne and Southbank libraries.
​Come dressed in your most heroic or villainous attire and embrace everyone's favourite superhero picturebooks.
Kathleen Syme also will be holding a comic drawing workshop at 11am and quick draw showdown at noon, so don't miss those!
Find it: City, East Melbourne, Docklands, Kathleen Syme, North Melbourne and Southbank libraries, and find your closest participating store here.
When: May 5, 2018 at participating stores and libraries across Melbourne.
For more info: freecomicbookday.com
Main image credit: Bright Autumn Festival