Top 10 TV Series For Mums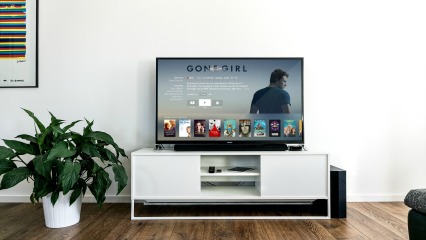 By: Leanne Fine, ellaslist explorer
Click-click: your escape into small screen magic.
Addictive, binge, moreish and immediate. And I'm not talking about the snacks that go with it, but rather what television consumption has become. (Thank you high speed bandwidth, competitive content providers, gifted writers and talented casts). Unlike the snacks however, this instantly gratifying habit is not all bad, especially if it comes at the very end of your very long day.
So when your little ones are well on their way to lalaland, and all you're left with is the sound of nothing, grab a bag of popcorn, or a bowl of something, or a glass of whatever, as you click-click your escape into small screen magic. Here's our list of top 10 TV series we're sure won't disappoint.
1. Bloodline (2015 – )

Drama, Thriller | 1 h x 23 episodes | MA15+ |Netflix
While the bright and sunny tropical setting is overtly idyllic, there's a dark family secret that is buried deep. Meet the Rayburns. An affluent and established Florida Keys family, loved and respected by their small community. Enter black sheep brother Danny Rayburn, who returns home to hold up a mirror to his Bloodline – his parents and adult siblings. You may need to push pause to catch your breath as you watch a seemingly close-knit family spiral out of control as conflicted, conflicting and self-serving motivation devours love and loyalty. Melbourne-born Ben Mendelsohn poignantly plays wistful Danny Rayburn. Kyle Chandler (John), Linda Cardellini (Meg), Sissy Spacek (Sally) and Jacinda Barrett (Diana) also star.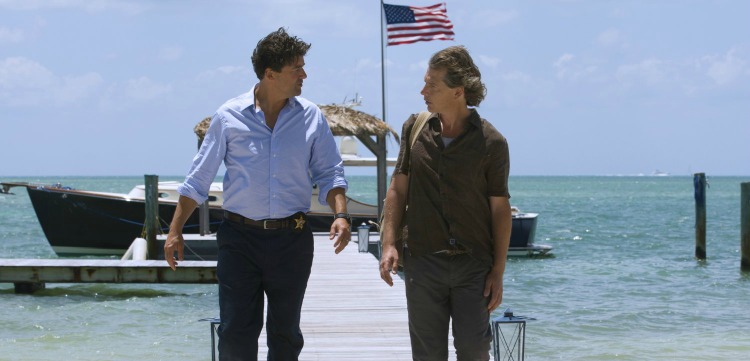 Kyle Chandler and Ben Mendelsohn star as brothers in Bloodline. Photo: Saeed Adyani/Netflix
2. The Night Manager (2016)

Crime, Drama | 1 h x 6 episodes | MA15+ | Apple TV
Intrigue, espionage, exotic locations, extremely well dressed and dashing men, suspense, all sorts of modes of transportation, explosions, weapons and fist fights, and beautiful and captivating women. Sound like the next James Bond movie? Well this mini-series could easily be the next six. Based on the John le Carré thriller, Tom Hiddleston plays endearing, handsome and polished Jonathan Pine, who starts out as the night manager at a Cairo hotel, but turns to a life as British secret agent. The exceptionally talented and diverse Hugh Laurie plays high-flying arms dealer Richard Roper, with Elizabeth Debicki (Melbourne-raised) as his younger enigmatic girlfriend, Jed Marshall.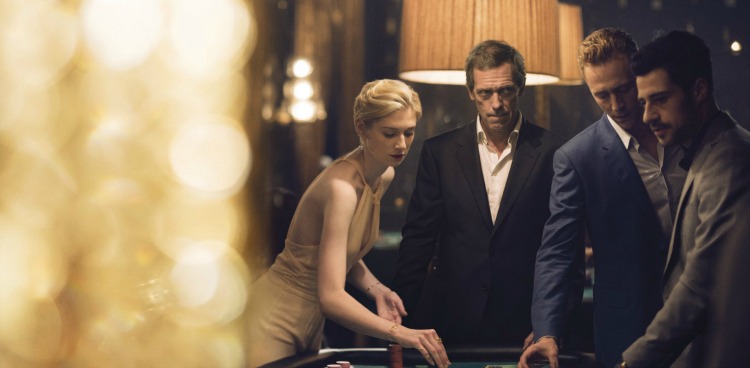 The Night Manager's intriguing cast includes Elizabeth Debicki, Hugh Laurie and Tom Hiddleston. Photo: Des Willie/The Ink Factory/AMC
3. Veep (2012 – )

Comedy | 28 min x 58 episodes | MA15+ | Apple TV
Elaine has had an extreme makeover since her Seinfeld days of big shoulder pads and even bigger hair. In Veep, stylish and svelte Julia Louis-Dreyfus plays sharp-tongued foul-mouthed American Vice President, Selina Meyer, in this Washington-based political satire. The dialogue is smart and super-fast. The swearing is pervasive and super-furious. Tony Hale is marvellous as fiercely loyal Gary Walsh, Selina's mostly whispering in-her-ear-aid (no, not her inner ear hearing aid, but he may as well be). Anna Chlumsky (remember her as 11-year-old Vada in My Girl?) plays strong, competent, ambitious and mostly irritated Amy Brookheimer. Gary Cole and Sarah Sutherland (Kiefer's daughter) also star.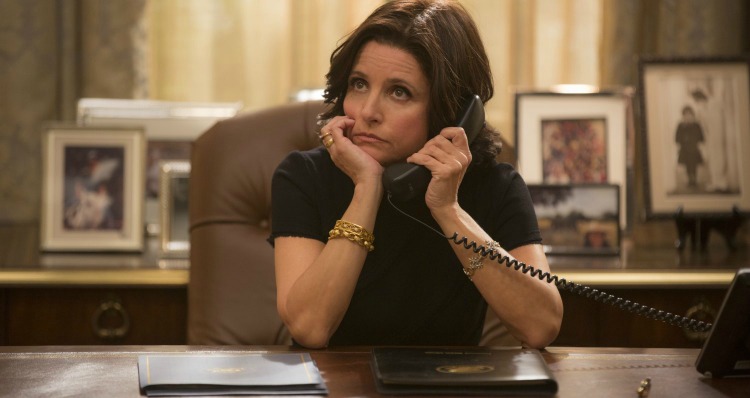 Julia Louis-Dreyfus plays American Vice President in Veep. Photo: HBO
4. Vinyl (2016 – 2016)

Drama, Music | 1 h x 10 episodes | MA15+ | Apple TV
Sex, drugs and rock and roll. Seriously, this is exactly what Vinyl is about. And murder. But there's nothing cliché about this storyline thanks to creative masterminds Martin Scorsese and Mick Jagger who collaboratively wrote and produced this 1970s set in New York adrenaline rush series. Join smoking hot, thick haired, bell-bottomed bad boy record boss Richie Finestra (Bobby Cannavale) on this intense, comedic and magnificent music infused ride. Olivia Wilde and her wide-set eyes smoulder as Richie's devoted wife Devon. James Jagger (Mick's son), Ray Romano and Juno Temple all add to the intensity. My heart was palpitating just writing this. Phew.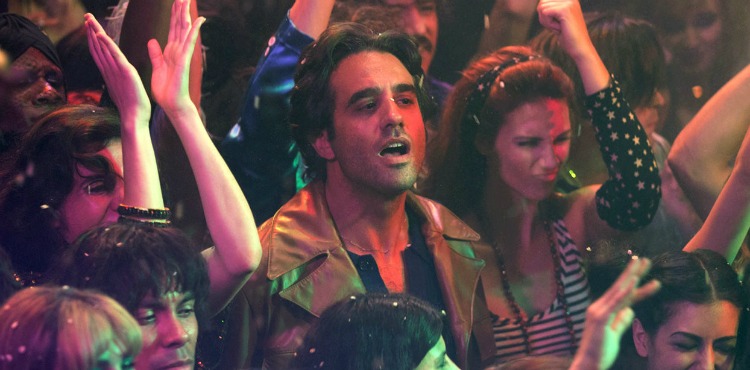 Bobby Cannavale as Richie Finestra in Vinyl. Photo: HBO
5. Girls (2012 –2017)

Comedy, Drama | 28min x 62 episodes | MA15+ | Apple TV
Lena Dunham, creator, director and writer compellingly leads the way in this next generation Sex and The City. Girls is arguably deeper, rawer, darker, and more profound. It's an intense and honest journey of a group of distinctly different 20-somethings, faced with difficult choices (selfish and selfless), while trying to balance love, loyalty, and complex relationships. Girls will make you laugh and/or hold your breath through your tears as you fall in love with this perfectly flawed group of friends. Also starring Allison Williams (Marnie), Jemima Kirke (Jessa), Adam Driver (Adam) and Zosia Mamet (Shoshanna).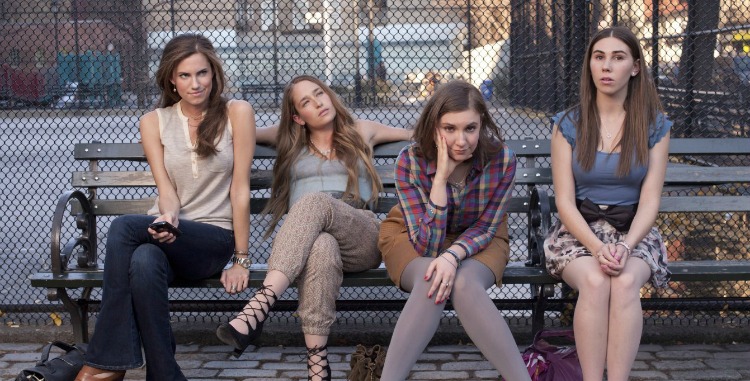 The cast of Girls, Allison Williams, Jemima Kirke, Lena Dunham and Zosia Mamet. Photo: Jojo Whilden/HBO
6. House of Cards (2013 – )

Drama | 51 min x 52 episodes | MA15+ | Netflix and Apple TV
House of Cards is arguably a watershed series: not only did it put Netflix on the highly competitive entertainment map, it possibly also accelerated our habit of home entertainment binge consumption. Kevin Spacey effortlessly plays cold-hearted and ruthless Washington politician Francis Underwood (his initials aptly sum up his attitude to anyone who stands in his way). Robin Wright breaks the mould as Francis' wife, Claire Underwood. She is superlative, intriguing, statuesque, and ice cold, further dramatized by her (nuclear) power dressing. And her haircut. Perfection. This series draws you deep in, fast. Be a fly on the Underwood's wall as you witness this composed and calculating couple claw their way up the political ladder with zero concern for collateral damage.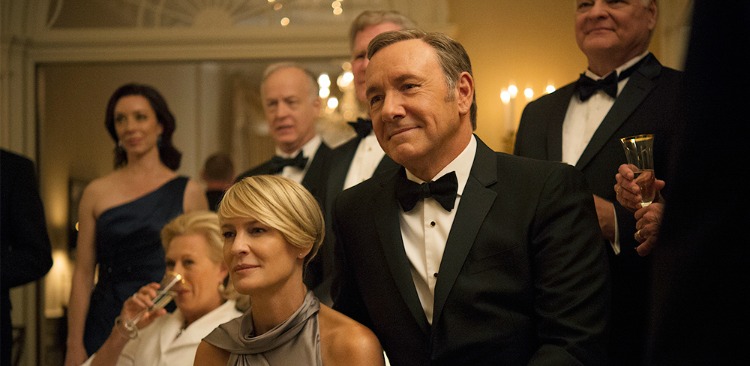 Superpower couple Kevin Spacey and Robin Wright in House of Cards. Photo: VARIETY
7. Olive Kitteridge (2014)

Drama | 1 h x 4 episodes | M | Apple TV
In HBO's miniseries adaptation of the Pulitzer Prize winning novel (written by Elizabeth Strout), Frances McDormand faultlessly plays sharp-tongued and complicated Olive Kitteridge, married to paradoxically kind Henry (Richard Jenkins). As we get to know Olive, a small town math teacher over a period of 25 years, we slowly peel away her layers, revealing less 'bag-lady' and more strong surviving woman, lugging her heavy load of baggage. This series is deeply thought provoking and multidimensional: it is funny and sad; poignant and cold; beautiful and unglamorous; mysterious and raw; ordinary and extraordinary. A highly talented and remarkable cast support this miniseries masterpiece.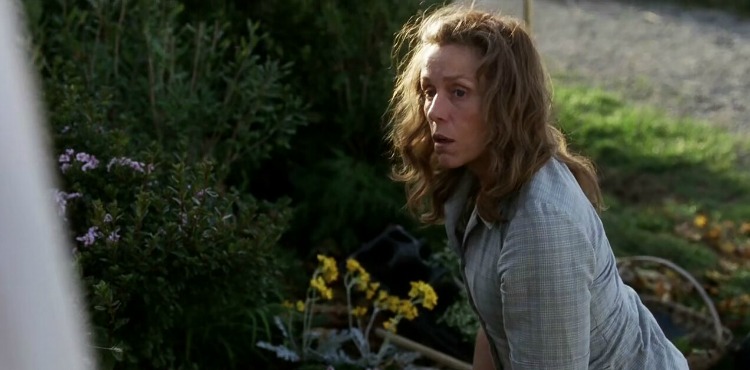 Frances McDormand as Olive Kitteridge. Photo: HBO
8. Mad Men (2007 – 2015)

Drama | 47 min x 92 episodes | M | Netflix and Apple TV
There are leading men, and then there are leading men. And then there is Don Draper (Jon Hamm). Sigh. But everything about Mad Men is captivating – from the hairstyles, which start big, to the whisky drinking, which starts early (morning). Set in a 1960s New York advertising agency, the aesthetics are infinitely pleasing. From wardrobe to cast to set design. But it's far more than the aesthetics that captivate. Mad Men is also a grandly delivered slice of history as we witness presidents rise and fall, assassinations, the moon landing and liberation marches chip away at the constricted '60s into the relaxed early '70s. Elisabeth Moss (Peggy), January Jones (Betty) Christina Hendricks (Joan), John Slattery (Roger) and Kiernan Shipka (Sally) all shine bright.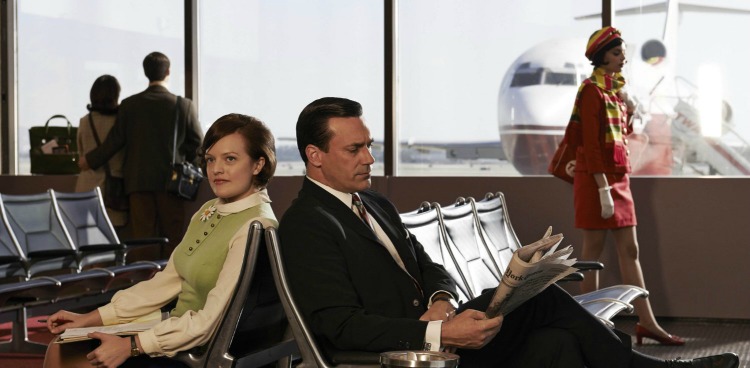 Elisabeth Moss and Jon Hamm star as 1960s ad agency execs in Mad Men. Photo: Frank Ockenfels 3/AMC
9. Suits (2011 – )

Drama, Comedy | 44 min x 94 episodes | M | Apple TV (all) and Netflix (seasons 1-5)
Suits starts off slowly but soon manages to successfully weave itself into your headspace. So much so, that when you're in the supermarket the next day selecting apples, you'll also be thinking about the deceptive premise on which the entire series is based, and how it involves, entangles and unravels as the seasons progress. Uber cool, suave and somewhat monotone Harvey Specter (Gabriel Macht) calmly and confidently leads his team of maverick lawyers. Be prepared for a law firm where friendships are fierce and loyalty crushes everything else. Prodigy Mike Ross (Patrick J. Adams), rising star Rachel Zane (Meghan Markle), conflicted Louis Litt (Rick Hoffman), Donna "knows everything" Paulsen (Sarah Rafferty) and commanding boss-lady Jessica Pearson (Gina Torres) all add to the dynamic mix of talent.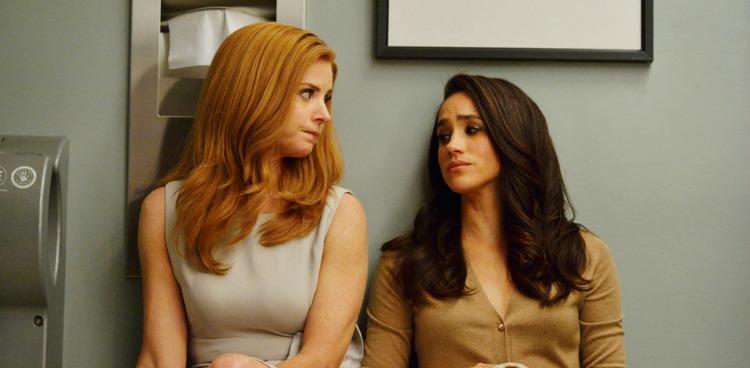 Friends and work colleagues, Sarah Rafferty and Meghan Markle, in Suits. Photo: Ben Mark Holzberg/USA Network
10. Jane The Virgin (2014 – )

Comedy | 42 min x 44 episodes | MA15+ | Netflix and Apple TV
This deliberately melodramatic tale begins when religious Jane, a 23-year-old virgin, is artificially inseminated by her gynaecologist…by accident. You see, Dr. Luisa Alver was having a really bad day, not thinking straight, because she was in the middle of (another) argument with her lover Rose, who wasn't straight, in multiple ways, living a double (or maybe triple) life. The problem is Rose is married, to hotel mogul Emilio Solano (also not so straight, but more in the crooked gangster kind of way, maybe). And Jane once shared a kiss with this maybe crooked gangster's tall dark and handsome son, Rafael Solano, but now she works for him at his Miami Beach hotel. And he's long forgotten that kiss, maybe. Anyway, Jane is now happily engaged to amazing sweet blue-eyed policeman Michael Cordero Jr., and things were going swimmingly well until that tiny sperm issue that mistakenly impregnated Jane the virgin! Yes, there's a.l.o.t going on in this perfectly timed and exaggerated comedic parody telenovela. With Salma Hayek as executive producer, this award-winning light-hearted series thoroughly entertains and surprises.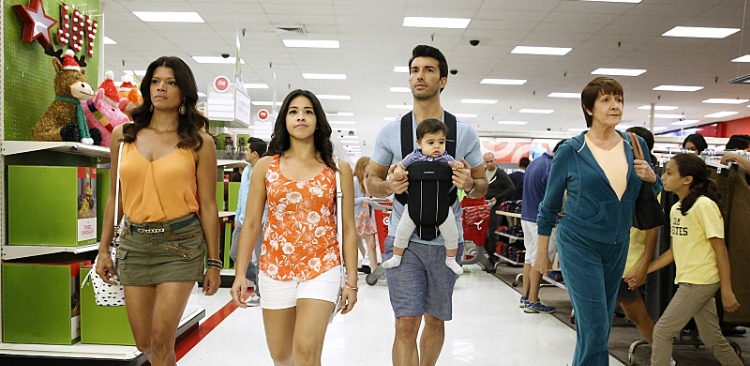 The Villanuevas, plus baby daddy, shopping at Target, in Jane the Virgin. Photo: The CW
Check Out More Stuff For Mums On ellaslist