New App For Mums To Help End Loneliness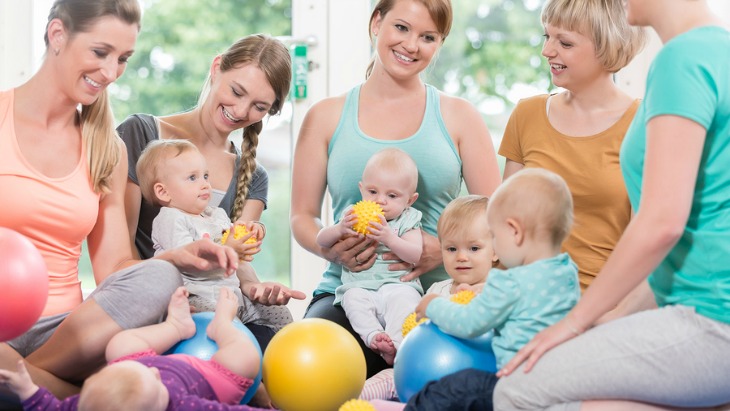 By: Phoebe Ackland, ellaslist
Having a new baby, as much as it is an experience filled with love, joy and excitement, can also be a journey fraught with loneliness and isolation. Finding activities to fill your long day alone with your new bub and finding friends who are in a similar position to you to while away the hours with isn't as easy an many news mums assume. In fact, it has been found that a whopping 90% of mums admit to feeling lonely. That's why a new Tinder-style app that has begun in the UK is taking the new motherhood scene by storm!
According to Mirror UK, the app called MUSH already has over 15,000 users, so far creating over 350,000 friendships in and around the Bristol area. It was created by two mothers, Katie Massie-Taylor and Sarah Hesz. They met at a London playground one rainy day, when Katie approached Sarah for her mobile number, craving connection and the company of other mums with similar interests, worries and problems. Together, they came up with the concept to help their fellow mums connect with each other.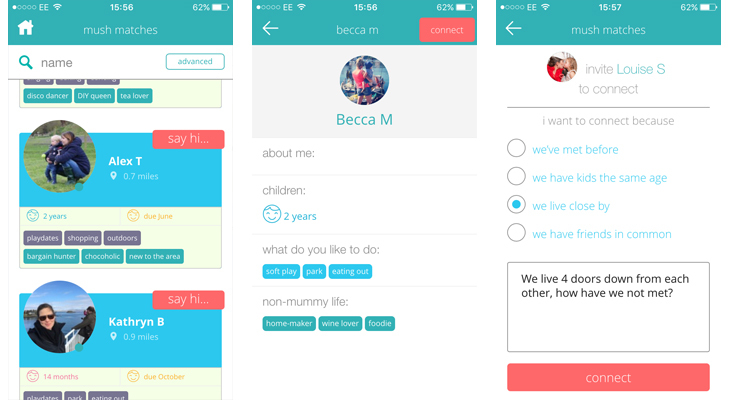 MUSH recently conducted surveys of their users, and found that 60% of mums can go a full day without adult interaction, and 75% of mums feel that other mums can relate to their baby struggles better than their partners. These saddening statistics crystallise why an app like this is so necessary to help mums feel more supported, less alone, and more confident and empowered to get out into the world with their new baby.
It's Started In Australia
According to the Herald Sun, Melbourne mums Felicity Morrow and Antoinette Marshall have launched MUSH in Australia. Marshall said: "They say it takes a village to raise a family, but a lot of women today don't feel like they have a village around them. While council organised mothers groups are great, they tend to group women together based on their babies age, rather than the interests of the women, so many mothers feel like they don't have a lot in common with members of their mother's groups."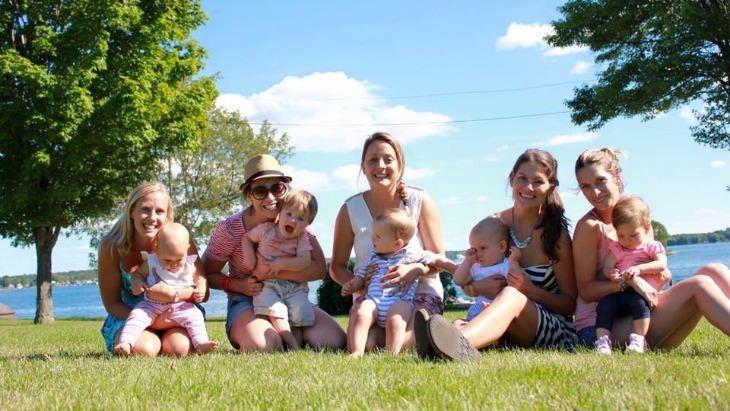 The app goes beyond identifying mums simply as mums- it allows every woman to create their own profile and express their interests and likes. This allows them to match with other like-minded mums in their local area and meet up for play dates, coffee dates, and form mother's groups. The app has everything from a messaging feature, great (and funny) advice guides, local family events near you, and even forums to sell and swap baby products.
Marshall told the Herald Sun: "A lot of women don't live near family, they might have husbands or partners who work away and their time to catch up might not be as flexible as their friends. There are a lot of obstacles to navigate as a parent, and it can be a huge transition for many and it can also be a lonely time."
We love it!