This Dad❜s DIY Ninja Warrior Courses For Kids Are A Hit!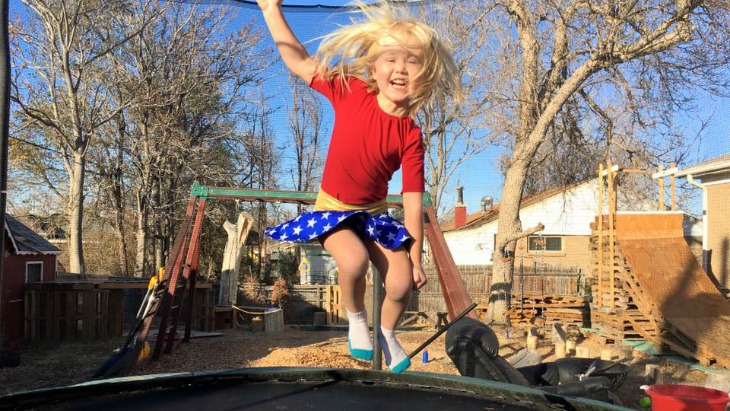 By: Phoebe Ackland, ellaslist
If you're like us, then you've been getting wayyy more involved with the new Australian version of Ninja Warrior than you had anticipated. You might have even imagined yourself conquering the thrilling course in front of throngs of screaming fans, despite never exhibiting an ounce of athletic ability your entire adult life.
One U.S dad has taken his newfound love of obstacle courses to a new level, creating a Ninja Warrior-style backyard for his daughter! The videos are doing the rounds on social media, and we totally love it. The commentary is just as impressive as the self-built course.
Source: What Lylah Does Youtube
Future Ninja Warrior
We're pretty sure Gavin MacCall should get 'dad of the year' award for this course he hand-constructed out the back of their Denver, Colorado home. According to MacCall, Lylah has practised her strength training in playgrounds around the neighbourhood, followed by a course set up by him in the house, which soon grew big enough to take up the backyard. "It's fun for me too", MacCall told USA Today of the building of the courses.
He's even started a Go Fund Me page that's raising money to help build Lylah more training equipment. She's definitely one to watch.