Things To Do In Sydney When Your Kids Are Early Risers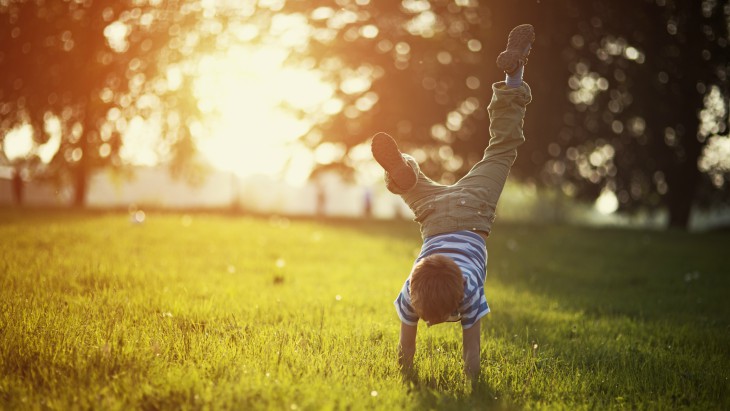 By Hayley Dean, ellaslist
Does your little cherub like to wake with the sparrows? Or perhaps, even before them? Despair no more, for we have put together a fab little list of our fave things to do with early risers (and no, before you ask - TV time, orphanages, and product returns are not included).
The Beach
There is so much to love about the beach, but crowds are definitely not one of them. This is the great thing about heading to the sand early morning, you can watch the sun rise as you have the place (mostly) all to yourself. Collect sea shells by the sea shore, have a dip in the water, build a sand castle, use the time to re-connect with your child, yourself and nature.
The Flower and Fish Markets
If you ever wondered what the key buying time is for fish or flowers in Sydney and Melbourne, then thank your little one because it's apparently between 3 and 4am. Sydney's flowers markets are actually as old as the first fleet. They hold a lot of history and I can only image how amazing they must smell!
On the other hand, perhaps a scent not as delightful to fill your nostrils with but certainly equally as fresh - the fish markets hold auctions at 4:30am each morning. Watch top restaurants fight it out for top quality seafood and bring some seriously mouth-watering lunch home for the family to enjoy.
Playgrounds
No big kids, no waiting in line, no tears, just you (and a coffee that you have picked up on the way) and your little one working on their development.
Did you know swinging, for example, helps with balance and teaches him/her to know where his body is in space? And it also provides practice with fine motor skills (gripping the chain), gross motor skills (pumping his legs to swing higher) and coordination (putting it all together). What's more, swinging helps the brain learn to make sense of speed and direction, which may be beneficial for kids with visual-perception issues (ref: Understood).
Bakeries
You can smell that bakery smell as you read this right? YUMMO. Most bakeries will open to the public from around 7am. Pick up from fresh bread and pastries for the family or to take to the beach / park / fishing. Bourke Street Bakery remains a top Sydney favourite. You'll still find them in Surry Hills or in one of their 10 other locations around town.
Hot Air Ballooning
Sounds like a crazy idea but if your child is an early riser and over the age of 7 (and 12cm) then this could be a wonderful option to consider. Balloon Aloft offered the very first Aussie hot air balloon rides in 1980 and continue to do so at various locations around Australia all these years later. Imagine the look on your child's face as you both experience the thrill of taking a special one-hour ride to see the sun rise. It would be a magical morning you'd never forget.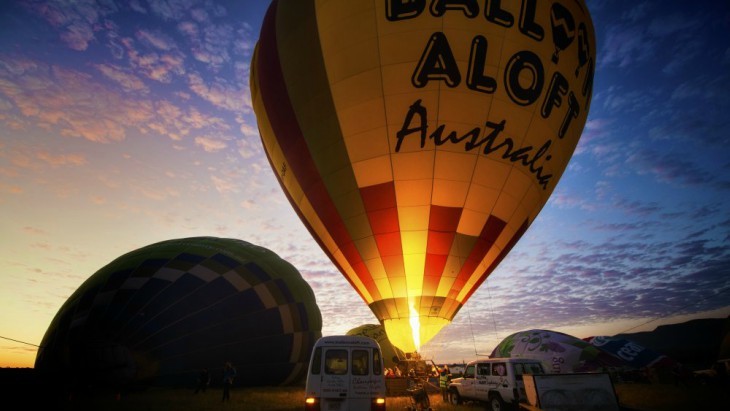 Image: Balloon Aloft
McDonalds
Come on, road trips aren't the only times you can stop at Maccas for a guilt free early morning breakie! Most McDonalds have free wifi and indoor play equipment these days so you can have a coffee and some pancakes whilst your mini human enjoys the tunnels and slides. Just a tip – be sure to download their new app as it regularly offers specials, which helps to lessen the guilt even more.
Shopping Centres
Here a surprise tip for you, according to one of our ellaslist mums, many shopping centres will open around 6am to let staff in - and at the same time, open the kids play areas. Be sure to check your local before you go, but it's a warm, safe option with food and coffee at your finger tips!
Grocery Shopping
Following on from the above – why not do your grocery shopping while you're there? My cousin has two incredibly active kids under 5. This is her favourite time of the day to get the shopping done. The kids are happy because they have just played their little hearts out and the supermarket is empty – freshly stocked shelves and no lines! Sounds like a brilliant idea to me.
Popular Attractions
Every year, at different times, there are popular attractions on around the city: Vivid, Bondi Sculptures, Barangaroo Sculptures by the Sea etc that are jammed packed with crowds. You know when they are NOT jammed packed with crowds but still look exactly the same? Yep, you guessed it. Perfect time to go and have a little education bonding time. Two birds, one stone as they say.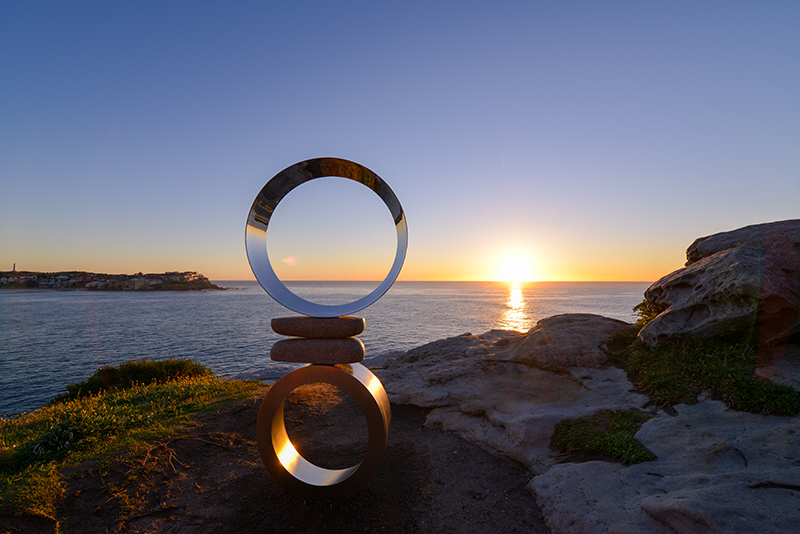 Fishing
Perfect time of the day to go. Fishing with your parent is one of those wonderful childhood memories we all cherish (whether good or bad). You don't have to be Rex Hunt to impress your child either. Follow our tops tips on fishing with kids.
Coffee, glorious coffee!
Forget being fancy, find your fave café, have a lovely breakfast together and chat, giggle, eat and be merry. And of course, a cup of your strongest coffee, thanks barista! Yes, you deserve it....