There❜s A Handbag With A Secret Wine Tap!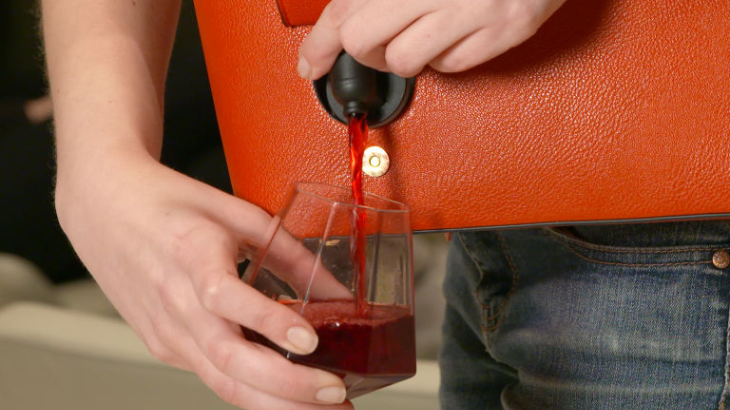 By: Phoebe Ackland, ellaslist
The tote bag that's tote-ally what we need right now. Check out Bella Vita's 'Portovino' bag in the video that went seriously viral in the blink of an eye. Wine as you wait in the line at the post office, at school pick-up, at work.....could this be the mother of all bags?!
Source: Viral Thread Facebook
You can perfectly conceal up to two bottles of vino in the bag's insulated zipper pouch. A valve connects your drop of choice to the bag's exterior tap, where it can flow straight into your waiting cup.
So Popular The Website Crashed
Marisa China, the owner of Bella Vita bags is responsible for this genius creation, and she told Delish that its overnight success was more excitingly overwhelming than the thought of a cheeky drink whilst waiting for your appointment at the doctor's office. "I was getting all of these emails from the contact form on my site: 'How do I buy this?' 'Your website's not working!' 'How do I get a bag?'' I called our office manager, and he said, 'you've got to check out this video.'"
The video, initially created by Delish, they say racked up a million views in just an hour. Five days later, it was up to 45 million views, and a cascade of likes, shares and comments. Within the first 2 hours of Delish's video being live, Marisa's site had crashed! "Our SEO company called on Monday and they were like, 'we're looking at your analytics, and we've never seen anything like this'. We've had trendy products before, but this was off the charts."
The initial 1,800 Portovino bags in stock were, needless to say, completely sold out in 2 days, so Marisa told Delish that they decided to ramp up production by x15. Phew- we almost thought we'd missed out on a wine-carrying-freaking-bag.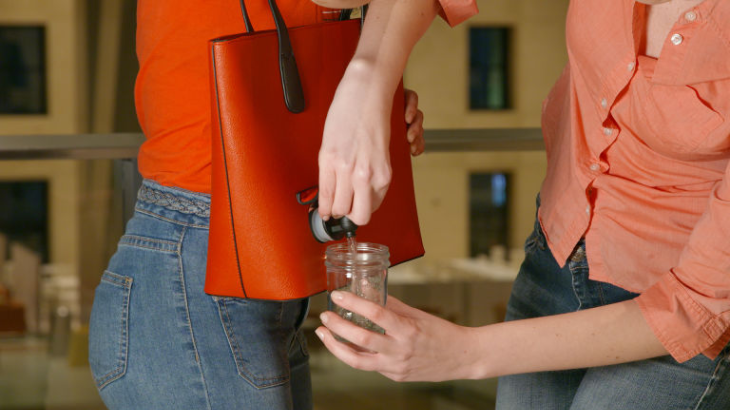 You've Gotta Read This
You've just got to read Jennifer Goldstein's article for Marie Claire- she took the Portovino wine bag to Paris, and apparently, the French were not as amused by this innovative design as we seem to be. Goldstein whipped it out in front of two beauty executives at a fancy restaurant in Vichy, and well, one of the execs "shook her head and made that French tongue-clucking sound that basically translates to, "Girl, bye."
You can read the rest of the hilarious story here.
You can buy the Portovino bag in black, red, blue or stripes, for about AUD $98 plus postage. Visit their website to get yours.