The T-Shirt That Lets You Hold Your Baby Like A Kangaroo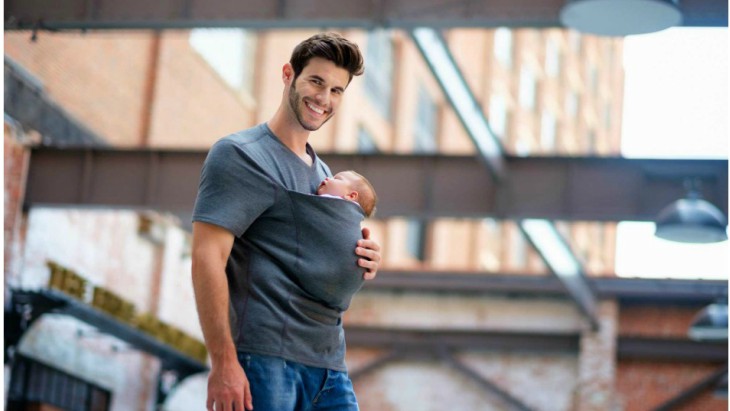 By: Alex Harmon, ellaslist
Female kangaroos have got the right idea, carrying their baby joeys around in a ready-made sling pouch attached to their bodies. Since humans have to make do with baby slings, one company has made it really easy - particularly for men who want to get the all-important bonding time with bub and not have to work out how to put on a 360 baby carrier with a million straps and clips. And it looks like a humble dad t-shirt.
The Lalabu Dad Shirt™ is the first babywearing shirt exclusively for dads, and makes babywearing simple - as it should be. There's no wrapping or tying. Just put on the shirt and slip baby inside, kangaroo-style. The company want to make bonding with bub as simple as putting on a t-shirt, putting baby in it - and off you hop! We think mums will love this invention too, how comfy do they look!
The Lalabu Dad Shirt retails at $75US and can be purchased online here.