The Smurfs Have Hit Westpoint!
Toddlers
Preschoolers
Kids
Family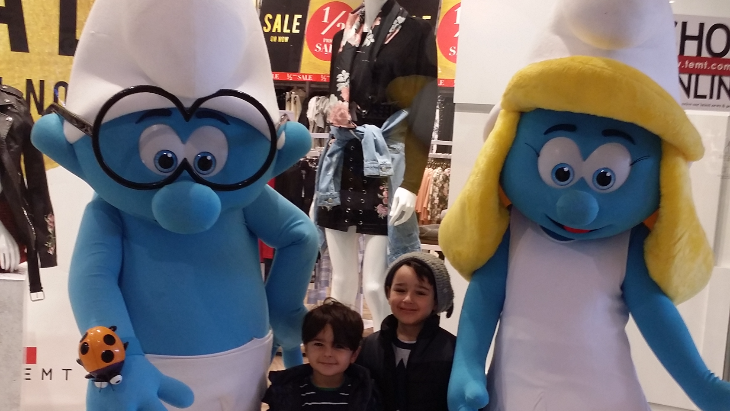 By: Amy Schembri, ellaslist explorer
If you have a little cheeky Smurf or Smurfette, Westpoint is the place to visit these school holidays as there are loads of great photo opportunities & interactions with real life Smurfs, in the exciting We're All Smurfs exhibition.
Walking around Westpoint from Level One all the way to On four (Level Four) you will see Smurfs big & small, all captured in the warm air-conditioning of Westpoint to bring a bit of magic into your child's imagination and school holidays.
Enter The Smurfs Village
At On Four there is a FANTASTIC Smurf-like village/playground that kids big & small can roam around....from a swing set to Smurfs paintings and comic strips, some dozing off as the Smurfs get along with their usual routine, to little mushroom houses. It is a hard structure, like a playground, that even the parents can enjoy too!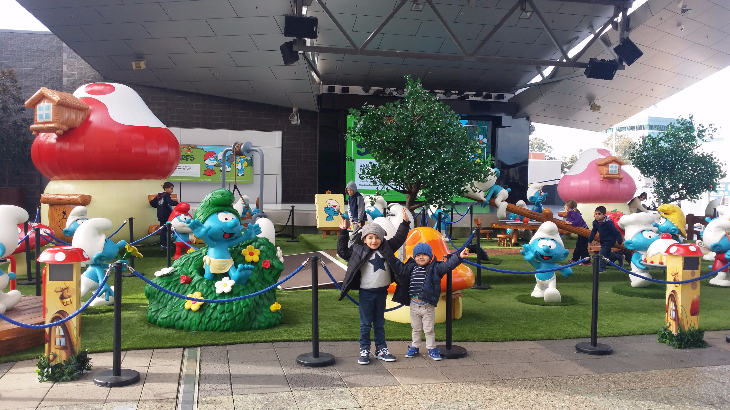 All Things Smurfs: Fun Facts & A Giant Smurf!
On Level 2 (Opposite Big W) you will find the roots of The Smurfs, a little history of how they become part of children's lives from cartoons many years ago up until now, July 2017.
On Level 1 (Infront of the food court) you will be able to let your imaginations run wild at Smurf School colouring in a free FRISBEE from July 1st through to July 9th, otherwise there's a Smurf Backpack design & colouring class that you get to take home too! Be sure to get in early as the wait times can get quite long with all the children wanting to create some magic through pencils & textas!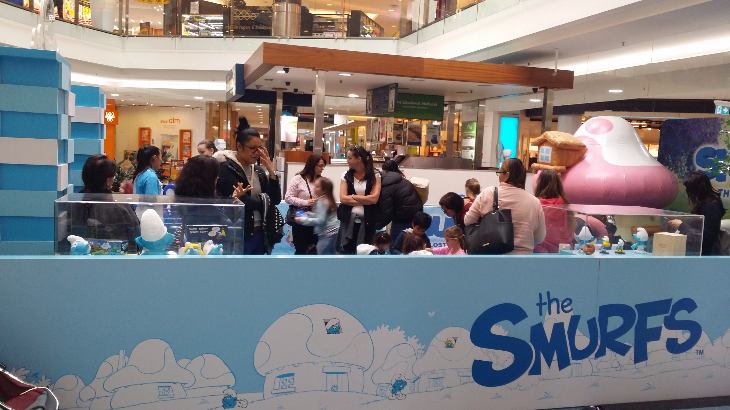 Again on Level 1 (the Fresh Food Market Side of Westpoint), you will find an ENORMOUS Smurf that stands big & tall, that you can see from the very bottom all the way to level 3!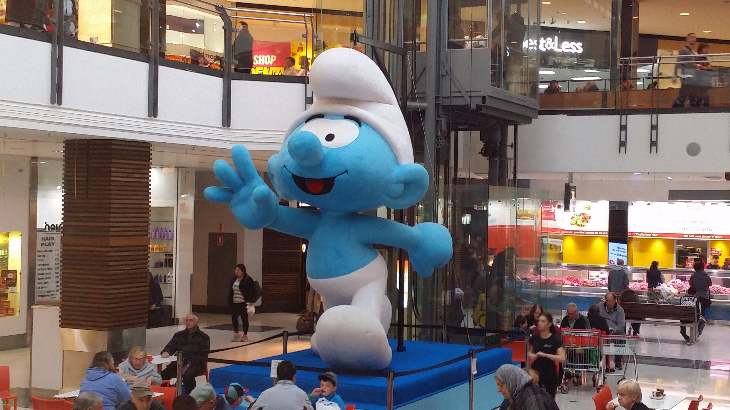 Grab A Bite And Have A Shop
Being a large shopping centre, after all the Smurf discoveries you'll find on your journey, you can stop and have lunch in either of the food courts or otherwise if you feel like a more sit-down meal, head up to OnFour where you can get children's & adult meals for only $9.95 (at Hog's Breath) and that includes a drink & ice cream afterwards for the kids too.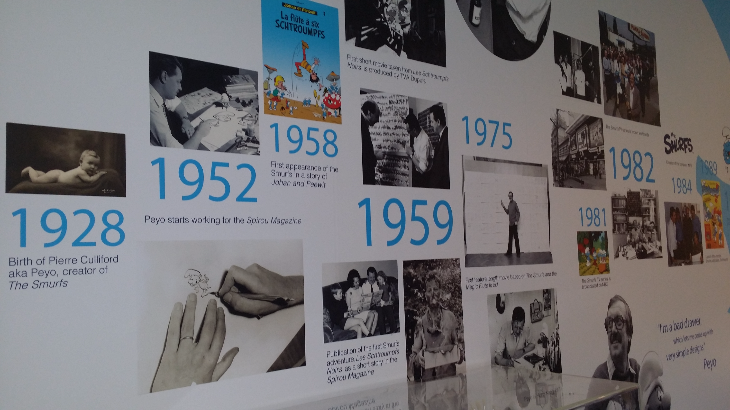 If you're feeling like some adults-only shopping time, head to Level 3 (Next to Myer) where you can DROP & SHOP which is free for up to 2-hours at the moment!
All in all, if you have a totally obsessed Smurf child...or if you yourself want some nostalgia, then Smurfs Westpoint is the place to go!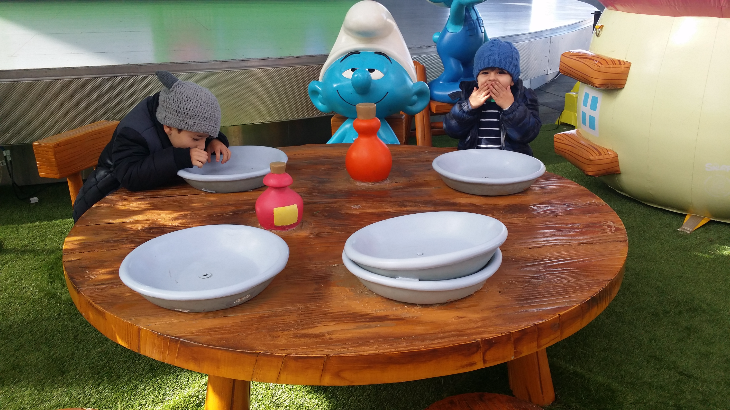 Free Hugs!
The only real "Hands-on Activities" are On Four (the hard structure-like playground) or the craft activities (either Frisbees or Backpacks) depending on the week of school holidays you go.
Don't forget as you're walking around between 11am & 2pm any day of the school holidays you may also bump into Smurf characters! They'll be all dressed up and waiting to give you that selfie that you're after or even a little cuddle for the kiddies if they like!
We had a lot of fun and will remember our little adventure through Westpoint & seeing SMURFS throughout the centre!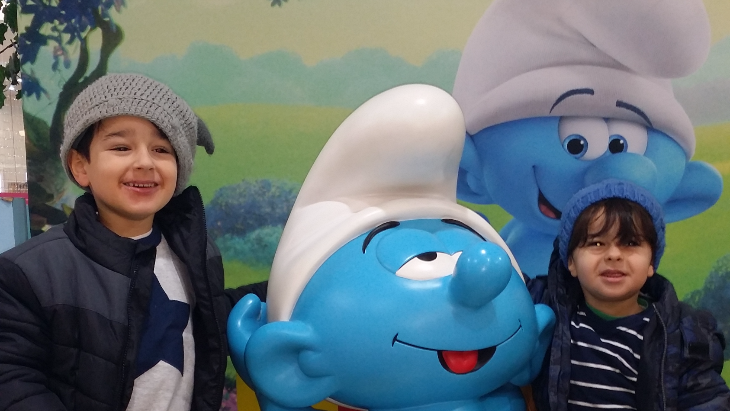 What You Need To Know
Where: Westpoint, 17 Patrick St, Blacktown
When: Saturday 24 June 2017- Sunday 16 July 2017; 11am-2pm
Cost: Free
For more information, visit the website.