The Lowdown On Kidtopia 2016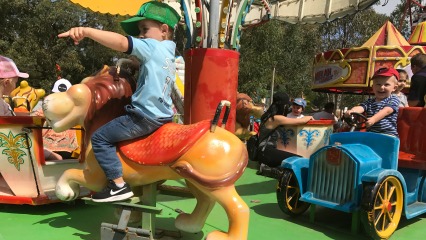 By: Hayley Dean, ellaslist explorer
Utopia [noun] an imaged place or state of things in which everything is perfect (Oxford Dictionary).
Today, my almost 3-year-old son found his version of utopia at Kidtopia.
We arrived around 11am and were expecting massive crowds but we were pleased to discover this wasn't so. However, this is the first Kidtopia festival and I suspect it might be more crowded next year after word gets out about how cool it is!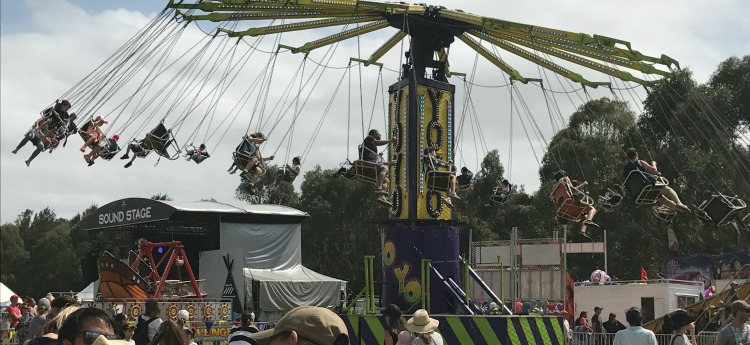 My two boys are both under 3, and after initially reading up on the festival I thought that Kidtopia was going to be better suited to older children and that we would be limited to finding the most enjoyment from 'Littletopia', which I imagined to be a just a small section of the festival designed to placate pre-schoolers.
Happy to report that wasn't the case at all.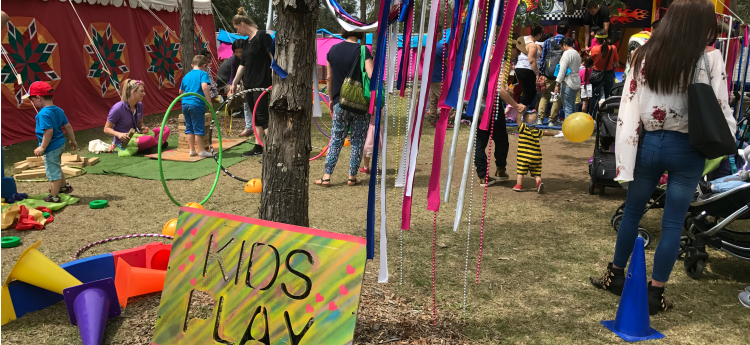 Here's What We Loved
The handy information stand (known as the Meeting Place near the maypole when you arrive): here you can pick up a free ID wristband, which you can write your phone number on and attach to your little one's arm in case they (god forbid) get lost.
The Qantas Assure area: this area had stacks of active free fun with jumping castles, snooker putt-putt, and soccer (and if you visit their tent, download the Qantas Assure app and enter your Frequent flyer details, you'll receive a free picnic rug and cool sunnies – you've gotta love a freebie!).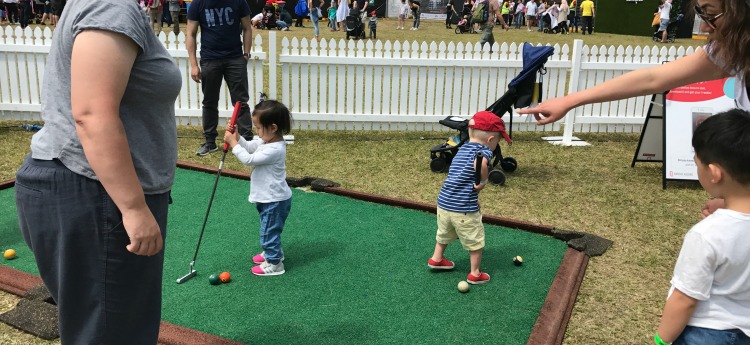 The Hey Duggee area: this area is inside Littletopia. I don't know about your kids but in our house, we are

HUGE

Hey Duggee fans and

YOU

CAN

MEET

HIM

!! The Club House, totem pole and squirrel badge photo ops were extremely popular but the queues for these things moved quickly.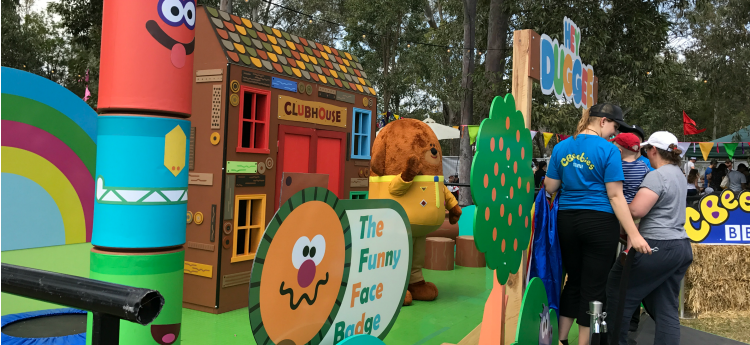 The Go Jetters area (also inside Littletopia): this area is next door to the Hey Duggee Area. Here we were lucky enough to meet Ubercorn. At certain times of the day there are also photo ops and colouring in. You can even watch episodes of Go Jetters on iPads (Mummy wasn't so keen on this, though).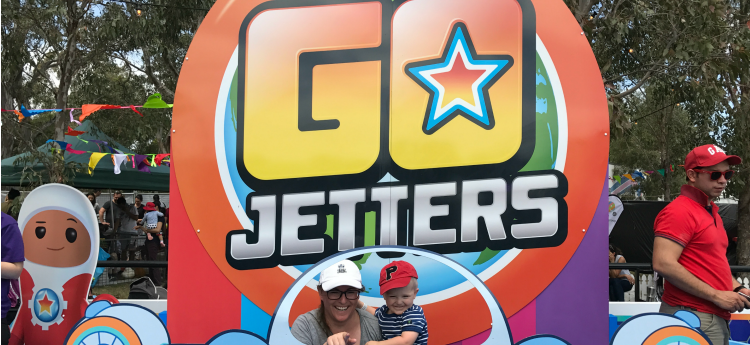 Lots of other things in Littopia: there's also a petting zoo, jumping castle and outdoor games (these were all free). Littletopia also has a picnic area and an area with baby toys.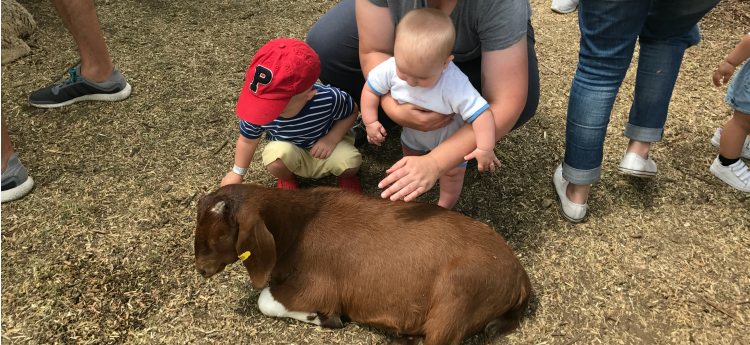 There are water fountains around the festival to fill up your water bottles.
Exhibitors included a couple of clothing stores,

NSW

National Parks & Wildlife and other sponsor-stands, many of whom are giving away freebies. We came home with a bag full of promotional sun screen from Sun Sense.
Good selection of eateries.
Here's What We Didn't Love
Expensive amusement rides: There's a lot to do without bothering with the amusement rides but if you do (and honestly, we both know you'll get dragged there) rides costs $5 a ride or $55 for unlimited rides. Online advertised a different amount ($35 for unlimited).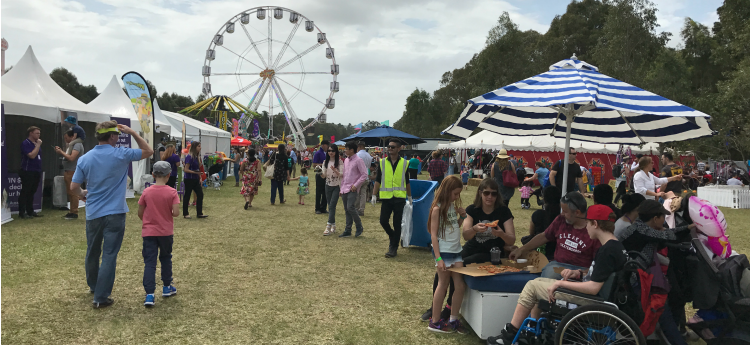 We were required to purchase a ticket for our 6-month-old (to ride the Ferris wheel) ☹


The staff manning the rides can be a bit gruff and the rides themselves are very old.


There is only one (pretty small) nappy change area.
Things We Wish We Had Known Earlier
It's not very pram friendly: the area around Littletopia gets crowded and the walkways are can be narrow so prams seriously get in the way.
The official information received from Kidtopia recommended that visitors park in the Parramatta Swimming Pool Car Park for $10 all day parking – whilst it's only a short walk from the car park to the festival, the walk involves a rather large grassy hill and a large set of stairs. (Parking tip: we saw a few parking patrol officers out and about so make sure you park legally and observe parking time limits).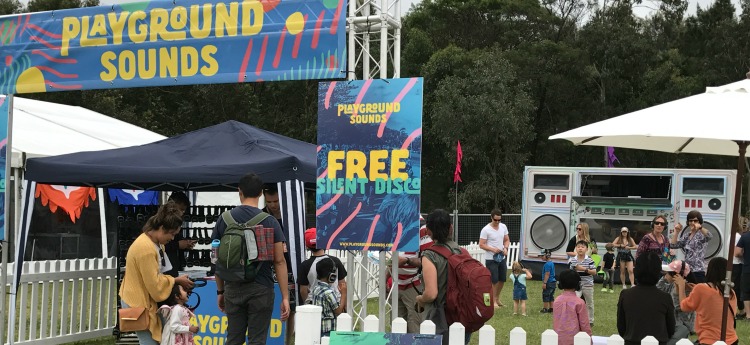 Take Cash: there are

ATMS

on site but best come prepared with cash as most eateries don't take cards. The amusement ride ticket booth however,

ONLY

take cards.


Don't dismiss the Tennis Australia stand: Just because your kids are small, doesn't mean they can't get involved. The staff are super friendly and will provide help/quick lessons even to littlies.


Shade is limited: There are a couple of shady areas but they quickly get filled so make sure you remember to slip, slop, slap and keep hydrated.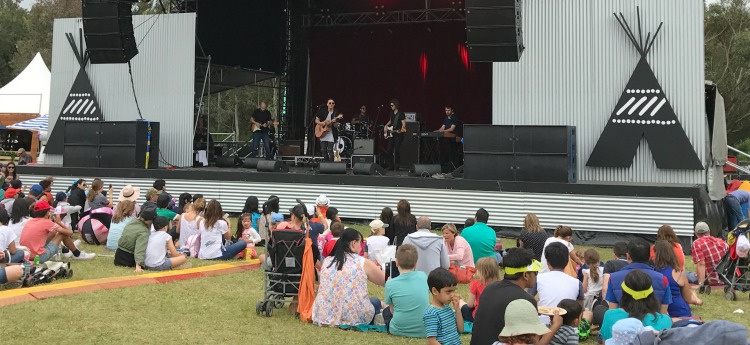 Overall, we all had a great day out. Think of Kidtopia as a cross between the Easter Show, a music festival, Dress up attack and your local school fair!
Don't shy away if you think your kids are too young because chances are, like us, your little cherub will find joy in everything at Kidtopia.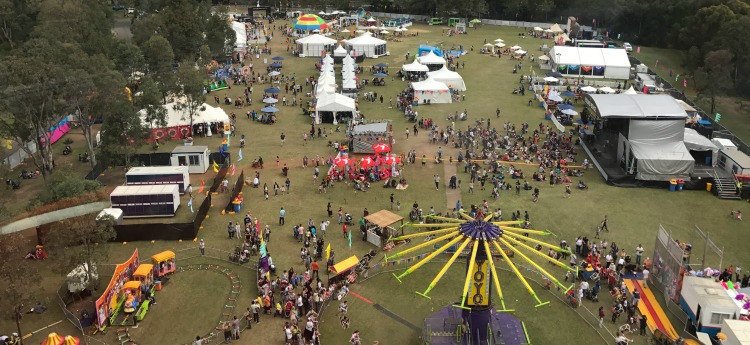 The 2017 Kidtopia Festival is on Friday 6 October- Sunday 8 October 2017 at Parramatta Park, Parramatta. For more information and to BOOK TICKETS, click here.