The Essential Aussie Guide To Summer Pram Accessories
Pregnancy
Mums & Bubs
Toddlers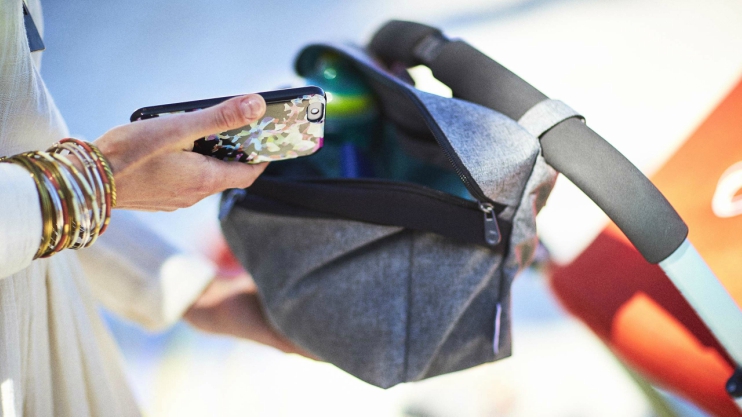 By: Hayley Dean, ellaslist
Summer is finally here. Love it or hate it, you do need to kit yourself out with these essential pram accessories if you're all going to survive the time in the sun in comfort…. plus they can add to the look of your pram too!
1. Fly Screen (Mesh Cover).
Seriously, it's Australia and it's Summer. No one enjoys the constant swatting of flies nor the woeful mosquitos that seem to appear out of nowhere in biblical plagues and your poor little wee one, well they just don't have the ability to protect themselves of course so a well fitted fly screen is a must have. You can pick up a cover from a variety of places and costs but remember a good fly screen aka Mesh Cover should not only fit properly (or obviously the insects will get in) but should also be UV protectant and/or at the very least help to block some of the light.
2. Sun Hood.
This may sound like an obvious one but you'd be amazed at how many people don't realise that they can buy an extension to the sun cover that comes with the pram at the time of purchase.
Bugaboo make some terrific options like their "Breezy Sun Canopy" which also doubles as a mozzie protector. Like the name suggests, it allows a cool breeze through whilst offering protection from the sun. Look for how low the cover goes down along your child's body and how easily you can access your child. It must allow for good air flow and circulation. A little addition tip here is to make sure you cover your child in sun screen throughout the day. Try clipping the sun screen bottle onto the pram using a D ring if possible so it's always on hand.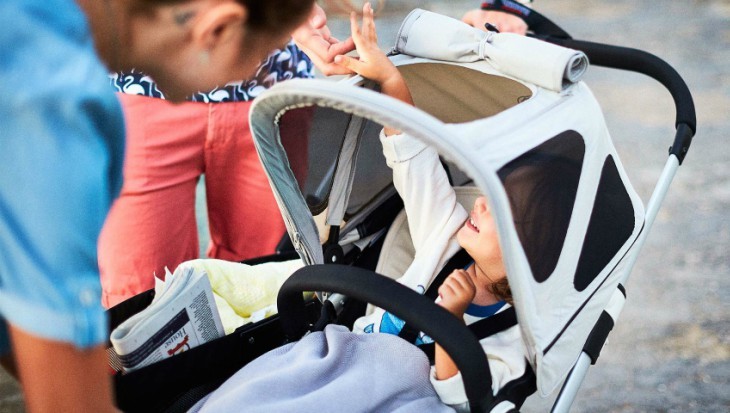 Image: Bugaboo Website
3. Muslin Wrap
Muslin wraps are the absolute most essential item for every baby, its why we receive an abundance of them as newborn gifts. Did you know that Australia is one of very few countries around the world where you will find mothers pegging these wraps to their prams? Very few, if any, other countries do it as commonly as we do. But not all Muslin wraps are the same so whilst you think you are protecting your child, you may actually be blocking the air flow and reducing the ability for hot air to escape.
Two products that I particularly like in this category are both by Aussie (and local Sydney) Mums (i) Mama Maya wraps who have seriously stunning designs as shown in the picture below and (ii) Musluv, a recently launched product that offers breathable UPF 50+ sun protection.
Mama Maya are simply beautiful. They are soft, breathable and contribute to "improving maternal health worldwide by donating birthing kits and caregiver training to ensure more women in developing countries can give birth safely".
Musluv claim to be "Your portable baby sun shade solution. Slimline and lightweight covers that fit easily into a baby bag, ready to provide shade for all your baby's outdoor activities".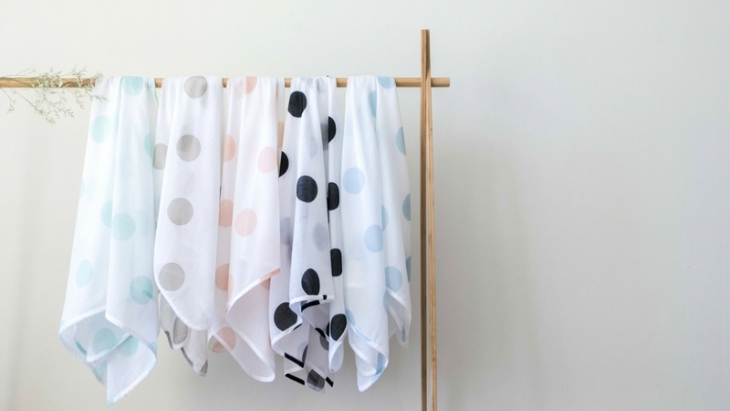 Image: Mama Maya Website
4. Seat Liner
In Winter we rug the kids up to stay warm, in summer strip them down to stay cool and look for ways to protect the pram from ice cream, sweat and food. Pram brands like Bugaboo produce stylish liners that fit your pram like a glove. Select from three different kinds of liners - including the Bugaboo seat liner, Bugaboo Breezy Seat Liner and the Bugaboo Wool Seat Liner. A happy baby is not a sweaty baby so be sure to check the material and wash your liners regularly.
5. Organiser and/or Drink Bottle holder
Staying hydrated is so important in Summer. Purchase a decent organise that will hold everyone's water bottles so you can keep an eye on how much everyone is drinking. I know if my eldest stows his bottle under the pram, he will barely drink all day but keep it in eye sight and he will ask repeatedly for a drink. It's also a great reminder for you too. Keep yourself hydrated and healthy. A good organiser keeps everything safely within arm's reach. It should remain stable and be an item that you simply connect and forget meaning you shouldn't have to adjust it constantly.
6. Rain Cover
Come dance with me baby, in the Summer rain. Yep, even in Summer we need the rain cover. This cover should be with you 24/7 as there is nothing worse than getting caught in the rain with bubs and no protection. We love that a rain cover comes standard with all Bugaboo prams. Plus you also have the option to buy the Bugaboo High Performance Rain Cover, which is PVC Free. The key to a good quality rain cover is breathability. Make sure bubs can freely breath and that the cover doesn't turn your pram into a mini sauna.
This article was brought to you by Bugaboo.