The Cutest Nappies We Ever Did See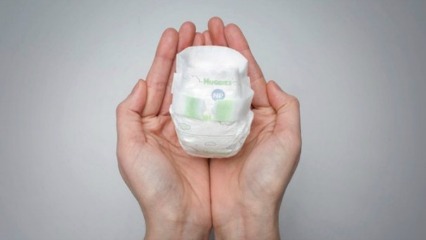 By: Phoebe Ackland, ellaslist
Huggies has created wee little nappies (pardon the pun) for premature babies- and they are utterly adorable.
The new range is suitable for babies weighing in at under a kilogram, with the slogan "No Baby Should Go Unhugged" melting hearts of mothers, clucky women, and pretty much everyone else.
Source: Huggies Youtube

No Baby Unhugged Program
Huggies'
No Baby Unhugged Program
believes in "the power of hugs", which is helping to introduce hugging programs to hospitals, donating diapers to babies in need, and of course, providing "micro preemie" babies with a hug that fits.
The super soft, sensitive, underdeveloped
skin
of early-born babies is often only touched by diapers- and so a special kind of diaper is needed. These were created by
nurses and neonatal therapists
to ensure both function and a delicate fit that allows the babies to stay in a foetal tuck position- with arms and legs close to their body.
These nappies are individually inspected by
a team of staff,
and then packed and folded by hand- a slow process, but an important one.
Nappies With A Mission
Eleonora Daireaux, VP of Huggies North America, said: "We're passionate about helping all babies thrive, especially
the smallest and most fragile.
After hearing of the need for a [nappy] that meets the special requirements of these babies, our expert teams in skin science, research, product safety and manufacturing were inspired. Knowing every second counts for these babies, the team acted quickly to bring Huggies Little Snugglers Nano Preemie Diapers from concept to launch in hospitals in just six months."
It is estimated
that 1 in 10 babies in Australia are born premature (prior to 37 weeks gestation).
For the moment, these super sweet little nappies are only available at selected stores in Australia (including Baby Bunting Moore Park, Penrith and Auburn) and in NICU wards, and will hopefully hit shelves across the country soon.