The Best Things To Do During Book Week In Sydney 2017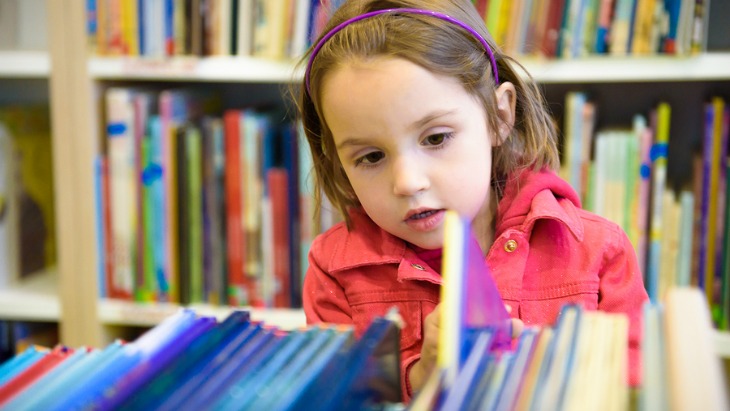 By: Phoebe Ackland, ellaslist
Its that time of year again where schools and libraries across the country celebrate Australian Children's Literature – and in particular, Aussie authors and illustrators. This year Book Week runs from 19-26 August, and the theme for 2017 is 'Escape To Everywhere'. Here's our pick of some of the best bookish activities to help inspire your family to love reading for another year.

1. Get Involved in School Book Week Activities
The Book Week character parade is a key date in most primary school and preschool calendars. Check out our 10 easiest book week costume ideas! Or The Best Ever Book Week Costumes for some creative inspiration. Many schools also host a book fair during August, so keep your eyes out for books that will teach kids a life lesson, best books every child must own, and the best books for infants. Books are such a worthwhile investment so factor in a splurge this week! A visiting author might just be the spark your child needs to catch the reading bug. Be sure to check out the incredible displays some librarians set-up in their school libraries.
2. Get Your Tot Reading
What better time to learnt to read than Book Week? We recently chatted to Jules Sebastian (host of Tea With Jules and wife of Guy Sebastian) about how much she and her young sons adore ABC's Reading Eggs. The best part is that until 27 August 2017, your child can learn to read in 5 weeks for FREE with Reading Egg's special offer! More information here.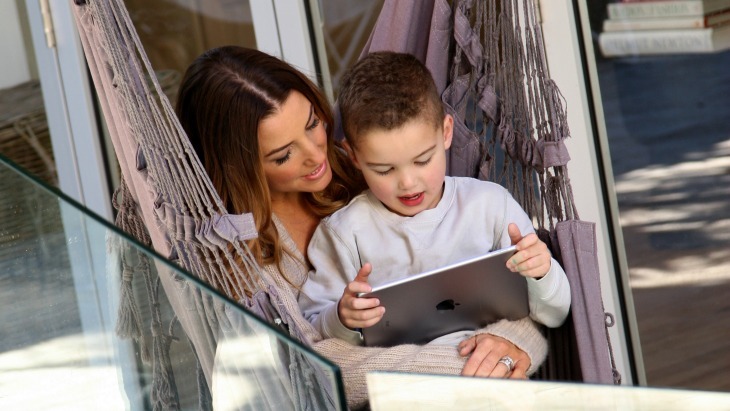 3. Visit A Book Store
Widen your family's reading interests with a trip to a bookshop. We've selected our favourite bookshops in Sydney for you to discover. They include the Children's Bookshop in Beecroft and Kinokuniya on George Street in the CBD. They both have a fantastic children's collection and provide a great way to spend a few bookish hours.
4. Read Together at Home
Spice up your reading time at home by borrowing or buying some of the books nominated by the Children's Book Council of Australia. Support local authors and illustrators while discovering ways books can light up our world! Nothing will enrich your child's life more than snuggling up and reading them their favourite book. Put away the Kindle and the iPad and enjoy the tactile experience and memory-making experience of reading with your child.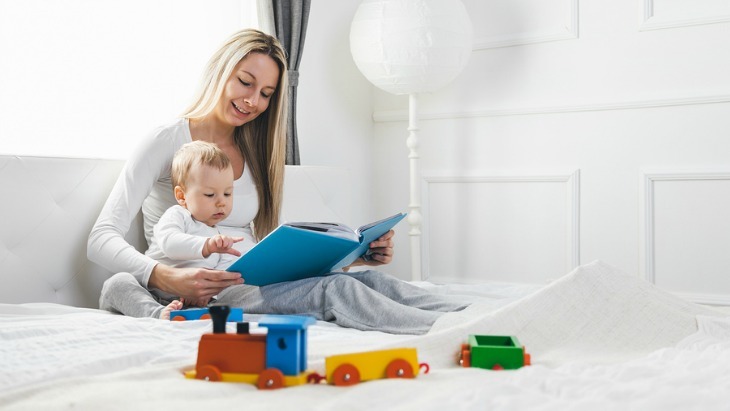 5. Visit Your Local Library
Libraries are especially excellent during Book Week – from (usually FREE) story time to author signings, be sure to check out what's happening at your local book nook, and whilst you're there, try borrowing! It saves a heap of money, and can get your kids reading a heck of a lot more material than if you had to buy each book! Some exciting library events around Sydney include:
Marrickville Library: Children's author James Roy will be making an appearance on 23 August, and on 24 August little ones can dress up for Books at Bedtime story time. There's also drawing and writing competitions for students in years K-6.
Woollahra Library: On 12 August, the library staff will present a sneak peek 'Escape to Everywhere' story and song time ahead of Book Week for 3-5-year-olds. They'll be hosting other events and story times throughout the official Book Week too.
Parramatta Library: They're throwing a Book Week Party on 21 August! Suitable for children aged 6-10, dress up as your favourite book character and have fun with trivia, games and prizes.
Randwick Library: Randwick libraries are offering exciting drawing and writing competitions judged based on age, as well as making Kid' Club and Saturday Story Time 'Escape to Everywhere'-themed.
Manly Library: There will be plenty happening for kids here during August including Baby Bounce & Rhyme, Toddler Time, Pre-School Storytime and even a young adult book club.
Hurstville Library: This library often holds events and activities based on the shortlisted titles and annual theme, as well as bringing in great authors.
Waverley Library: They're hosting a HEAP of Book Week events including Book Week Look Book to get awesome costume inspo, a family reading of Possum Magic, a treasure hunt, interactive performances with Book Week extravaganza, Tales for Tykes which is a story time for preschoolers, and Book Babies for songs and reading with babies.
Canterbury-Bankstown: The libraries at Bankstown, Chester Hill, Greenacre, Padstow & Panania as well as the Bankstown Sports Club have a heap of children's authors and illustrators coming to visit including Matt Stanton, Tohby Riddle, and Wai Chim. There will also be writing and guessing competitions.
Kogarah: Kogarah, South Hurstville and Oatley libraries each have kid's events happening in August including Story Corner for 2-5, Rhyme Corner for 0-2, and an after school Treehouse Book Club for 5-10-year-olds.
6. Visit The State Library
If the local library just doesn't cut it with your children, it may be time to get grand! Visit the State Library of NSW in Macquarie Street in the city – the kids will be dazzled by the enormous collections. There are often family-friendly events and exhibits at the library, so a trip there this August is a great idea for Book Week.