The Best Farms & Zoos In Melbourne
By: Phoebe Ackland, ellaslist
Baby nursery animals, exotic creatures from faraway lands and slimy reptiles… if your child is an animal lover, a whole day of fun can be had at one of Melbourne's (or close to Melbourne) best farms and zoos. If you get your child interested in creatures great and small from a young age, chances are, they'll be animal lovers for life.
1. Melbourne Zoo

This popular zoo has more than 320 species of animals from all around the world. Their Wild Encounters program allows you to get up close and personal with all kinds of animals including giraffes, lemurs, seals and giant tortoises. The Trail of the Elephants exhibit is another favourite, and it's FREE! Meander through an Asian village garden, home to beautiful and grand Asian elephants, or get involved in Keeper Kids- a playspace where children learn what it takes to be a zookeeper! Other experiences include Meet the Keeper which occurs daily, Gorilla Breakfasts and Zoo Twilights live music sessions. The best part? Kids go FREE during the school holidays! For more information, visit their website.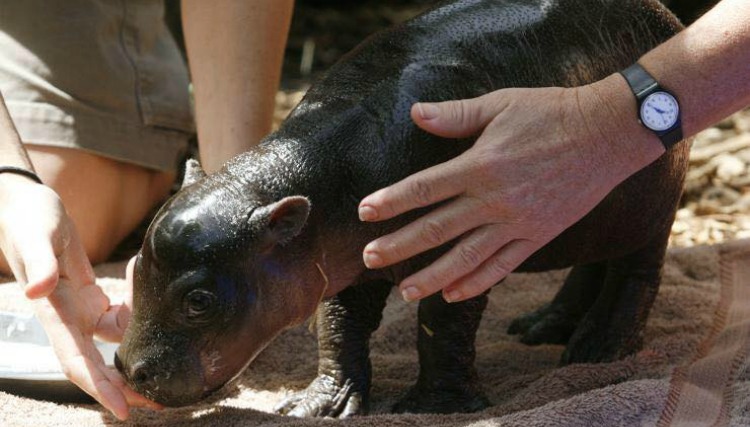 2.
SEA

LIFE

Melbourne Aquarium


If marine critters are more your child's thing, SEA LIFE is the place to go! For a limited time only, don't miss the Finding Dory and Friends exhibit where you can be immersed in the most magical moments of this smash hit in an exciting and interactive environment. Home to over 10,000 animals, don't skip past SEA LIFE'S Croc Lair featuring one of the world's largest saltwater crocodiles! Other kid-friendly highlights on the program include Art Aquarium where you can draw the fishies you see around you, Mermaid Garden where you can enjoy breathtaking panoramic views, and the Ice Age 4D cinema for a totally immersive 9-minute show! For more information, visit their website.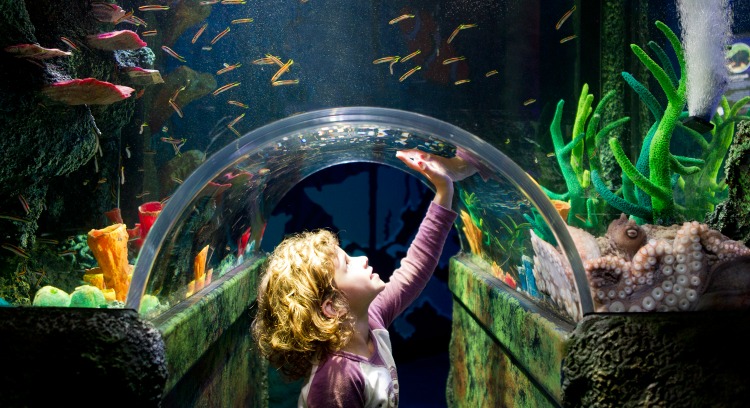 3. Animal Land Children's Farm

For over 30 years, Animal Land has made little one's farm dreams come true, and it's only a mere 30 minutes from the Melbourne CBD! It gives children an authentic, hands-on farm experience where they can hold, pat, feed, ride and immerse themselves amongst a host of animals. Ride tractors, milk cows, ride ponies, collect eggs, feed ducks, and meet the beautiful Maggie the cow and Penny the sheep. They also offer children's birthday parties and a beautiful family farm-stay experience. For more information, visit their website.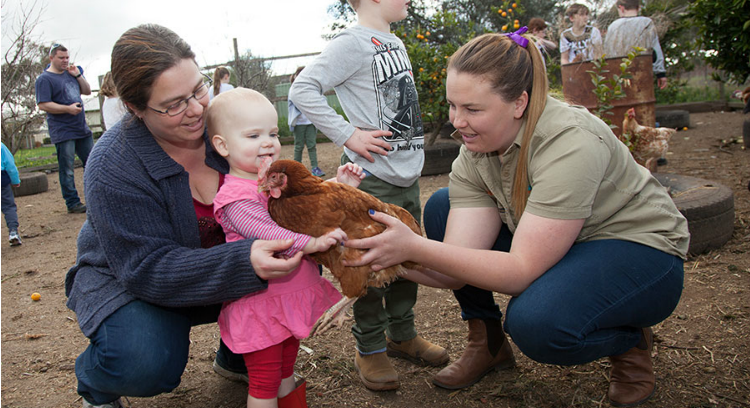 4. Bundoora Park

Melbourne's most diverse park, only 15km from the heart of Melbourne! There is something here for the young and the old: hold a rabbit or guinea pig, take a tractor ride to check out the emus and kangaroos, watch a cow-milking demo, feed some animals, watch the chooks being rounded up, or explore some early 20th-century Australian life at Heritage Village. It's super reasonably priced too, only $10 per adult and $6.50 per child, with family discounts available. For more information, visit their website.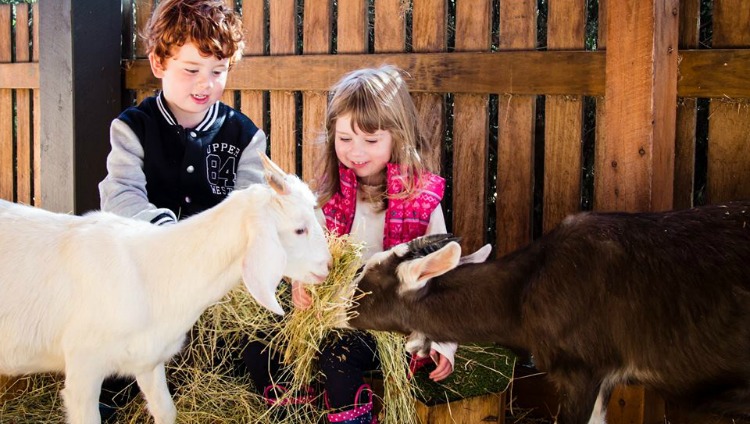 5. Healesville Sanctuary

At Healesville Sanctuary, it's all about conservation and fighting extinction, so when you visit, you are supporting this not-for-profit do some incredible work. Highlights include Wombat Pat and Play where you can get up close and personal with wombats, the magical Spirits of the Sky daily bird show, informative Meet the Keeper talks, Tales from Platypus Creek- a show dedicated to platypus, Dingo Country; a dramatic and rocky exhibit, and Lunar's Secret Forest, a just-for-kids interactive multimedia experience. Kids will also love the nature play space where they can get their hands dirty. For more information, visit their website.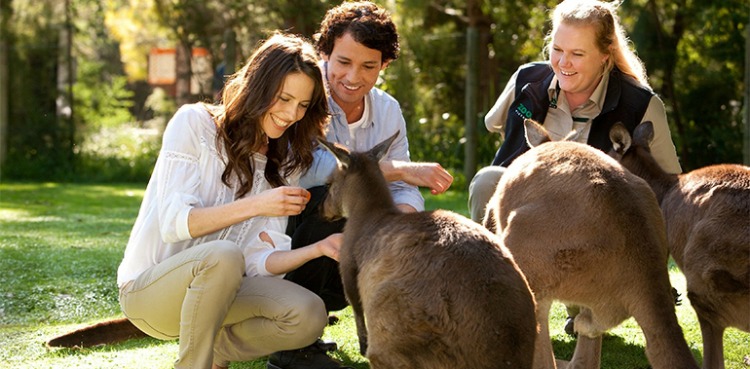 6. Werribee Open Range Zoo

Werribee Open Range Zoo offers families an African adventure close to home. Kids will love to check out the rhinos whose survival is under serious threat, you can come face-to-face with a pride of lions in a dramatic savannah landscape at Lions on the Edge, and you can even take a Family Off Road Safari- ride around in a protected car as you get super close to giraffes, hippos, zebras, and ostriches. For more information, visit their website.
7. Collingwood Children's Farm

This farm and farm cafe is an utterly delightful experience for kids and families. Get up close with lots of farm animals including Heather the cow who you can have a go at milking, check out Mickie the donkey and his best friend Joe the pony, 7 horses who you can hop on for a pony ride, a few pigs (some of which are still quite little!), goats, sheep, geese, ducks, silkie chickens, cats, guinea pigs you can cuddle and feed dandelion leaves to, honey bees and an earthworm farm! Needless to say, food at the cafe is super fresh, especially the eggs. For more information, visit their website.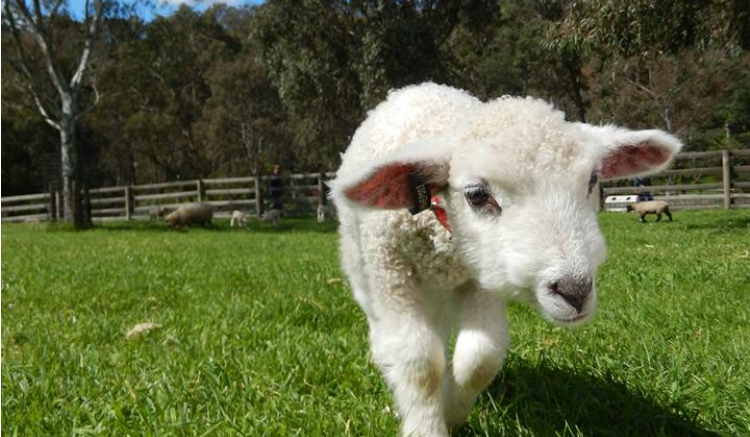 Know a great place to check out giraffes or pat baby guinea pigs? We want to know about it! Comment below.