The Best Burgers In Sydney- As Voted By YOU!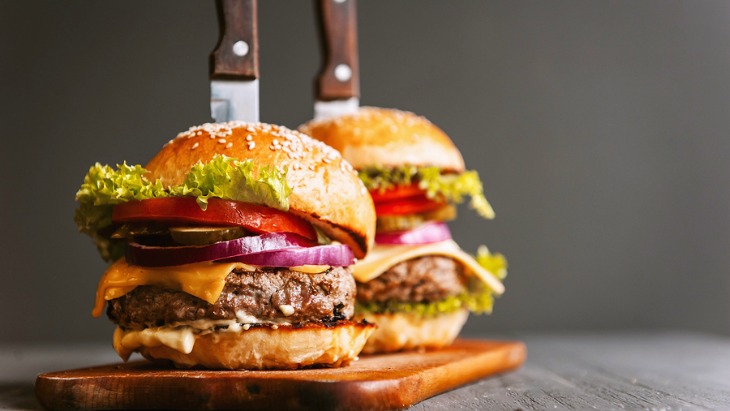 ellaslist COVID-19 update: Please note that all the information on the website is correct at the time of publication. Please check the relevant website before visiting a venue or destination for the latest COVID-19 information. ellaslist is not responsible for any cancellations or closures.
By: Phoebe Ackland, ellaslist
There are just so many darn delicious burger joints in Sydney, that it's hard to pick just one for your family treat day. Thanks to The Burger Collective, Sydney-siders can take to an easy app to rate and review the burgers they munch on along their travels, and you can now see who's coming out on top.
From the app's first three months alive and kicking, here are the best burgers and burger joints in the city, as voted by YOU!
1. Burger Head, Rating: 4.7
Penrith's Burger Head has so far received the highest average rating from 177 visitor reviews. Opened by three seriously young chefs who are local to the area, their backgrounds at some seriously fine-dining restaurants (including Quay) has culminated in some seriously simple, delicious cheese burgers. Everything except the buns are made in-shop. Menu items include white chocolate shakes, mash and gravy, chicken tenders, and a veggie burger called the Mike Tyson filled with smoked enoki, king oyster mushrooms, deep-fried kale and cabbage slaw. Top tip from The Burger Collective: order the 'Classic Cheese'.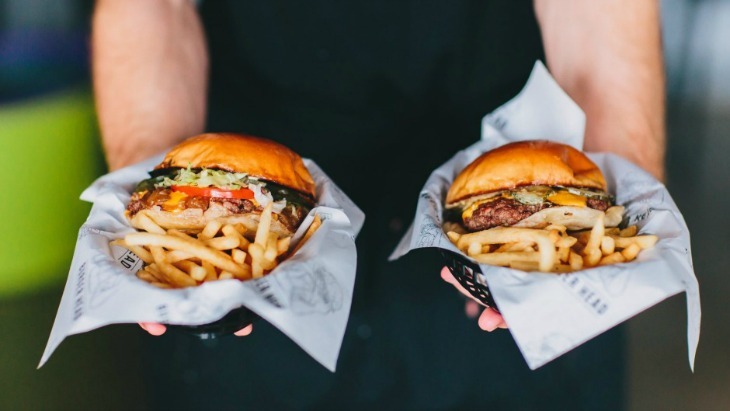 2. Chicken & Son's, Rating: 4.4
Chatswood's Chicken & Son's has received a rating of 4.4 from 111 reviews. These guys are known as the 'kings of chicken' and specialise in burgers, fries, BBQ chicken, salads, sides and house-made sodas. The burger bar has an awesome open kitchen layout, so you can watch your treats being made. Top tip from The Burger Collective: house made sodas change regularly, and they are delicious!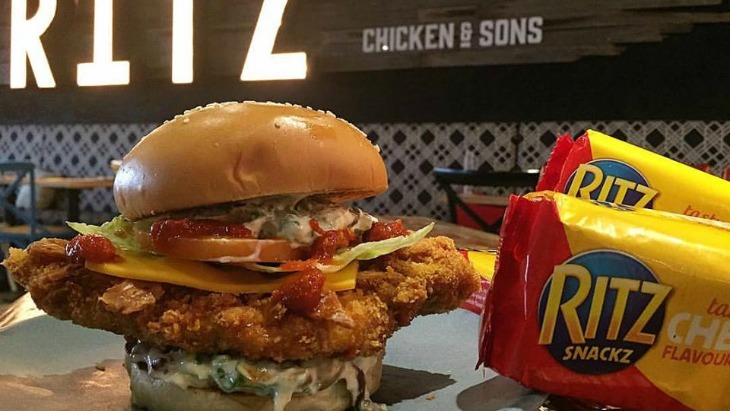 3. BBJ Express, Rating: 4.3
North Sydney's BBJ Express has tied for third with an average rating of 4.3 from 56 reviews. You'll often see a line out the front of this popular burger joint! This joint is the second from the Burgers By Josh brand, and it's definitely doing something right. One burger special in the past saw a burger filled with corn chips and guacamole, so keep an eye out for their burger of the week which is usually something incredible. Top tip from The Burger Collective: avoid the lunchtime rush!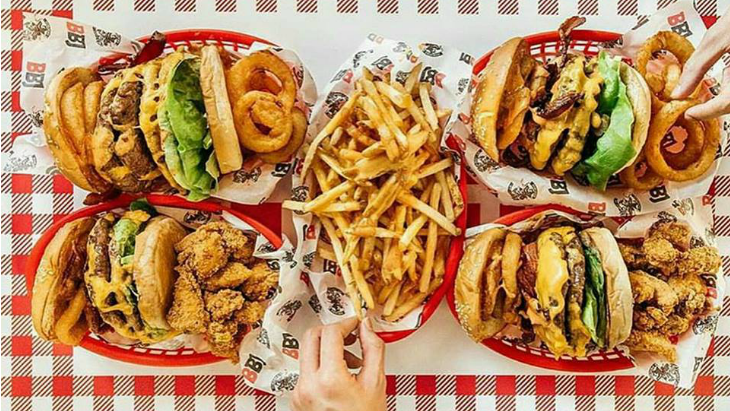 4.Burger Co. By Kingston, Rating: 4.3
Westfield Hurstville's Burger Co. has tied for third with an average rating of 4.3 from 56 reviews.These guys mince their own patties each day using brisket, chuck and flank. Locals just love these juicy burgers set in a super convenient location. Other menu items include mac and cheese in heated tubs, Buffalo chicken wings with blue cheese sauce and fries topped with bacon and gravy. Top tip from The Burger Collective: You've got to try their imported sodas!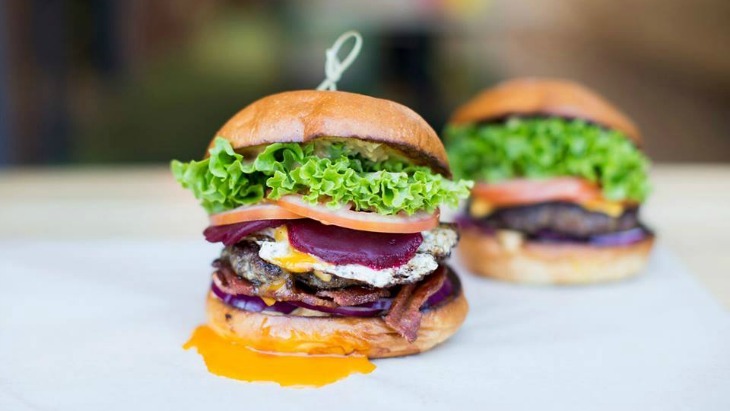 5. Down N' Out, Rating: 4.3
Down N' Out in the CBD rounds out the three-way tie for third place with a rating of 4.3 from 138 reviews. Run by Archie Saliba and Ben Kagan (the brains behind Sydney festival Burgapalooza), these guys make some seriously cool burger creations. In the past, they've made a Pokemon range, a Star Wars range and a mean-looking burger called VENOM with a black bun. Top tip from The Burger Collective: the beer range is awesome too incase you find yourself sans kids.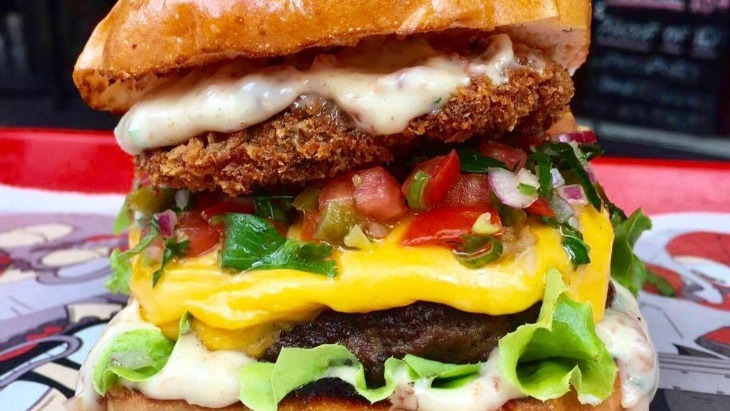 6. BL Burgers, Rating: 4.2
Parramatta's BL Burgers has tied with number 7 with an average rating of 4.2 from 133 reviews. The Parramatta venue is the newest of the BL brand. Who hasn't heard of BL burgers? They're not just burgers, really- they're masterpieces. The burger they recently created for the Vivid festival had a rainbow bun and rainbow cheese- aesthetics are just as important at BL as the taste. Top tip from The Burger Collective: Add jalapeños and Suicide sauce to the Blame Canada to unlock the Flame Canada.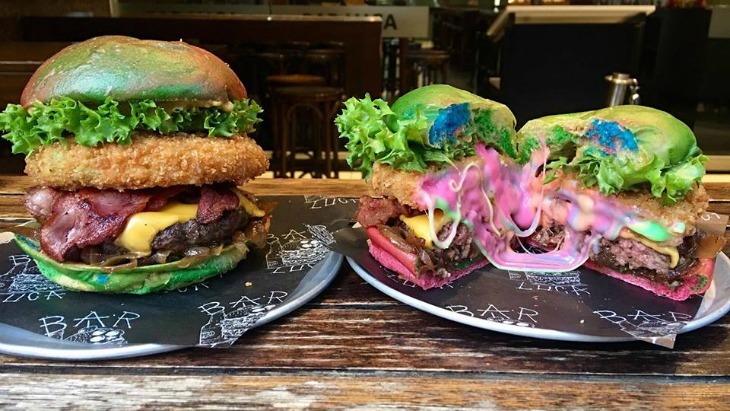 7. Royal Stacks, Rating: 4.2
Chatswood's Royal Stacks has tied with Parramatta's BL Burgers with an average rating of 4.2 from 158 reviews. This one is said to be the closest burger joint to America's Shake Shack that you'll ever find. With a convenient location inside Westfield Chatswood, menu items include concrete mixers and frozen custards for dessert, cheesymite fries, and a heap of seriously decadent burgers. Top tip from The Burger Collective: Add a Mac and Cheese Croquette to a Miss Elizabeth and thank them later.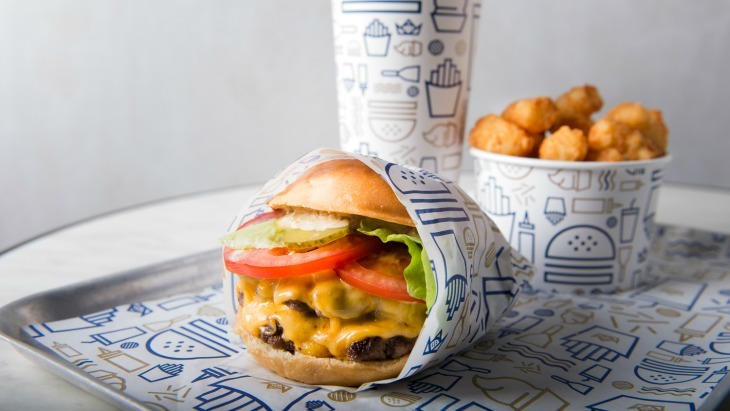 8. Bar Luca, Rating: 4.1
Bar Luca in the CBD has scored a rating of 4.1 from 119 reviews. They take insane burger creations to a new level! Their limited edition Return of the Chedi Star Wars themed burger on a galaxy bun went viral, and some of their freakshakes are Instagram-snaps waiting to happen. Top tip from The Burger Collective: The cocktail specials are almost as good as the burgers!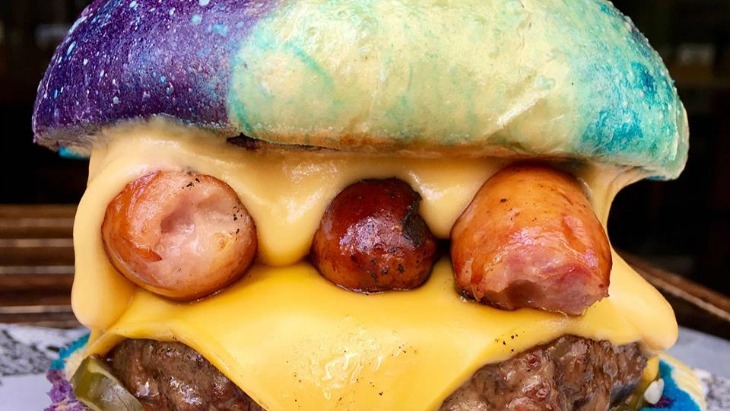 9. Brooklyn Depot, Rating: 4.1
Brooklyn Depot in Surry Hills scored an average rating of 4.1 from 80 reviews. This is an American-themed diner with an extensive burger menu, onion rings, ailoi and gravy laden fries, Frat Night Tuesdays with live music and board games, chicken wings, hot dogs, and all in generous servings, naturally. Top tip from The Burger Collective: Get the wings!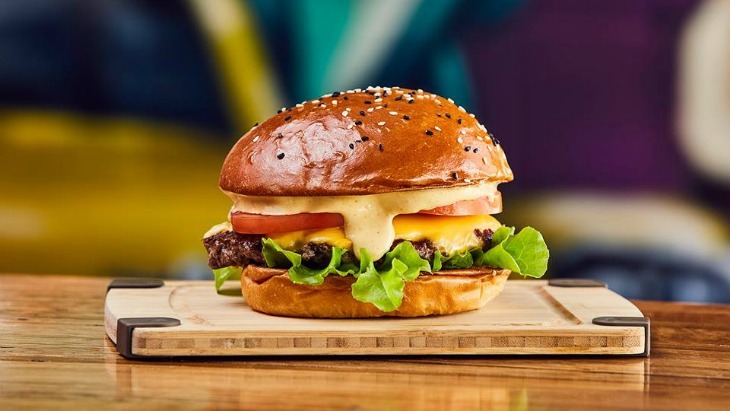 10. BL Burgers, Rating: 4.1
Darlinghurst's BL Burgers got an average rating of 4.1 from a whopping 206 reviews. Everyone seems to know about this burger joint- the amount of burger creations that have gone viral on social media is ridiculous. Standouts for us include their green burger buns and their black bun 'Finding Emo' special. Make sure you watch your burger whizz down the burger slide- a super cool addition to the space! Top tip from The Burger Collective: Add fried chicken to the Blame Canada, it will be the greatest decision you ever make.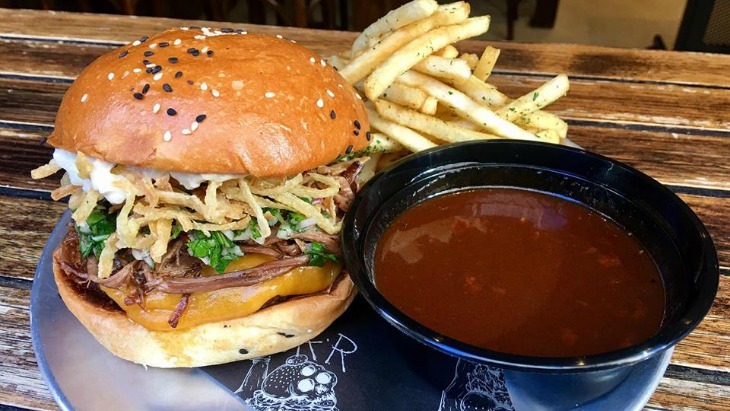 Get the awesome The Burger Collective app to rate and review burgers- it'll help you make your decision when you just can't decide between burgers and burger joints, and the best part is that members get awesome special offers including money off and free add-ons and sides.