10 Cool Things You Didn❜t Know About Wet❜n❜Wild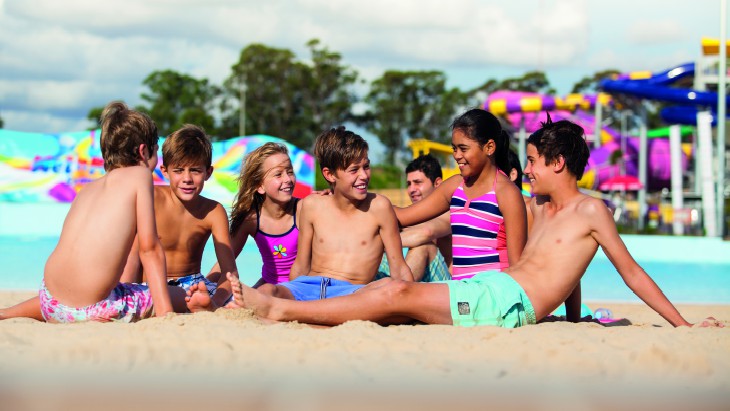 By: Phoebe Ackland, ellaslist
Wet'n'Wild Sydney is shaping up to be the COOLEST place for Sydney kids & families to while away the blistering hot Summer days.
With an awesome calendar of family-friendly events, rides and water fun for kids (and parents!) of all ages, and a heap of cool NEW features that'll make your visit super convenient, here are some of the best things to get excited about this Wet'n'Wild summer season:
1. Summertime at Wet'n'Wild
This season, Wet'n'Wild has extended select operating days in January and February until 8pm so you can enjoy Sydney's favourite waterpark while it's warm. It's the best location to hang out with the kids after school on Fridays as well as Saturday and Sunday's after a busy day! Be sure to pre-plan your day at Wet'n'Wild to get the most out of your visit, and check out the operating calendar here.
2. FREE parking
All Sydney families know that a big day out such as to a waterpark can burn a hole in your pocket. This Summer season, parking is now FREE to all guests no matter your pass type, making a day out to Sydney's favourite park an affordable one!
3. Birthday Parties at Wet'n'Wild
Did you know you can have birthday parties at Wet'n'Wild? What a perfect place to celebrate a Summer baby! They offer great-value birthday packages for a minimum of 10 guests which includes: 1-day entry to Wet'n'Wild Sydney, a delicious kid's birthday lunch with a choice of chicken tenders, cheeseburgers or veggie burgers with hot chips and a juice popper, + a cupcake per child – or the option to bring your own cake, of course.

Lucky birthday guests will also go home with a souvenir gift per child, and will enjoy reserved tables in the birthday area on the day, two free of charge adult admissions for parents of the birthday child, Wet'n'Wild Sydney Birthday Invitations for you to download, personalise and print out to make it extra special.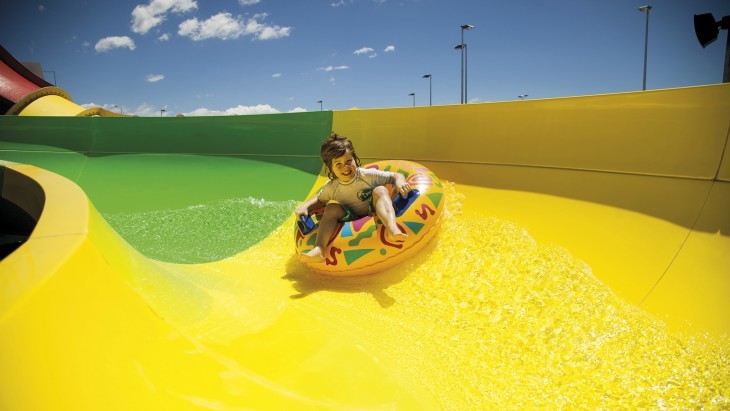 4. Don't Wait Around- Just Tap'n'Play!
Tap'n'Play reserves your ride so you can enjoy all the fun Wet'n'Wild Sydney has to offer and return to slide when it's your turn. In-between ride times, you can check out other slides, grab a bite to eat or hang by The Beach or Dinosaur Lagoon. Tap'n'Play Xpress lets you reduce waiting time by 50 per cent and Tap'n'Play Priority reduces your wait time by 90%! Tap'n'Play Xpress and Priority are available to purchase online or at the park. Numbers are limited and a $20 security deposit per wristband is required.
5. Phew! Plenty Of Shade
Enjoy a day at Wet'n'Wild with more shade plus FREE sunscreen stations to keep sunsafe during your visit. Wet'n'Wild has shady spots throughout the park including the Promenade Dining Area, Lil Fins Kids Café, and Nickelodeon Beach, overhead whilst you wait in the queue-rails to your favourite Towers ride, in the seated areas at Dinosaur Lagoon and along the grassed area at The Beach.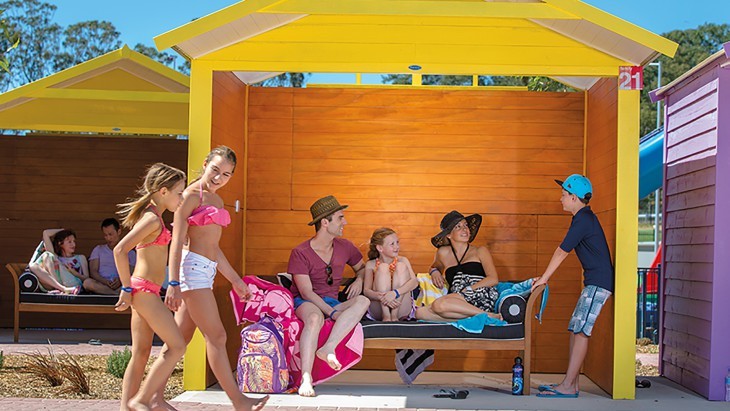 6. Make It A Group Thing
Wet'n'Wild Sydney not only offers Birthday Parties but they also offer awesome group & corporate events, and the funnest location ever for school excursions. There is no place bigger'n'better for your next event than at Wet'n'Wild Sydney, with packages to suit all groups & sizes.
7. Rawwwrr! Kids Just LOVE Dinosaur Lagoon
Step back in time and bring the lost world of dinosaurs to life in the all new Dinosaur Lagoon. Featuring 9 interactive dinosaurs and 3 dig pits, it's located right in the heart of Wet'n'Wild's near half-kilometre long, lazy river. Sit back and relax in a soft tube as you float around, the perfect place to spend a hot summer's day! (Adult supervision required).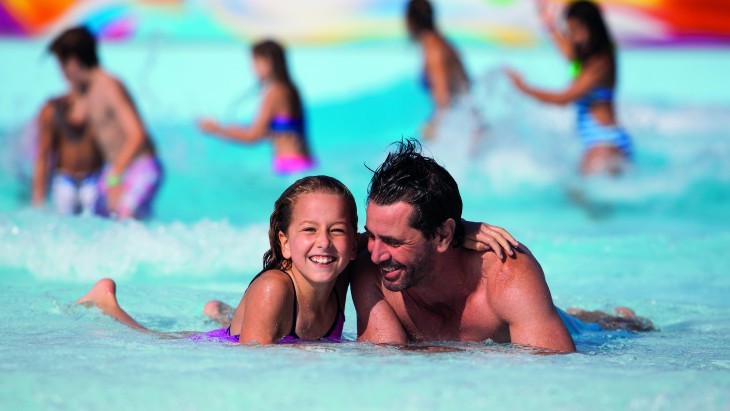 8. Serious Thrills: Take On The Sydney SkyCoaster
Only at Wet'n'Wild Sydney can you take on the ultimate theme park attraction, the Sydney SkyCoaster. You will be strapped into a harness and raised 75 metres into the air – that's 10 metres higher than the Sydney Opera House! Feel the excitement of the exhilarating freefall drop as you plummet face first towards the ground. This is an additional pay for play attraction and not included in your admission ticket. Season Pass holders do receive discounts off the Sydney SkyCoaster.
9. Dine For A Discount!
This season, Wet'n'Wild are excited to bring you some fantastic new Season Dining offers and All Day Dining Deals. Choose from the Season Dining Pass and enjoy a gourmet meal and a snack each time you visit for the special price of $89 or the Season Dining LITE and enjoy a delicious meal on each visit for the introductory price of $79. And if you are visiting just for the day, be sure to check out their new All Day Dining Deal and enjoy a meal and a snack for only $24.
10. You Can Surf
Did you know Wet'nWild Sydney is the only place you can go surfing in the west? That's right, they have their very own wave pool with beginner friendly waves. You can get a beginner adult lesson which are designed to give adults an introduction to surfing, through teaching all the basics from surf safety, warm-up, to paddling, to catching waves and standing up. You'll be hanging 10 in no time!