Talented Mum Creates Incredible Costumes For Her Baby While She Sleeps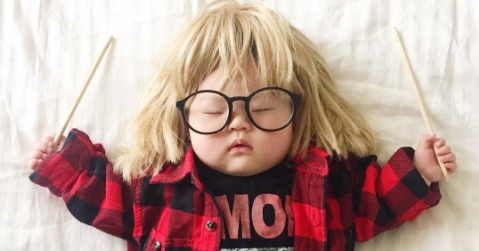 By: Serina Hajje, ellaslist
Photographer and mum Laura Izumikawa wastes no time during nap time. When her adorable daughter, Joey drifts off to sleepy-land, Laura transforms her into a variety of popular characters. Laura is a lifestyle photographer based out of Southern California, but she's also incredibly talented with costumes. See her amazing creations!
1. Undersea Adventuring!
2. Use The Force!
3. Rocking Out…At Nap Time
4. Strange Things Are Around
5. This Is Just Magical
6. America Has A New Champion
7. Ready To Vacation
8. Watch Out Below!
9. The Little Mermaid!
10. Catchin' Them All!
Loved these outfits? Then you'll adore these articles