Take A Stroll in a Stroller...for Adults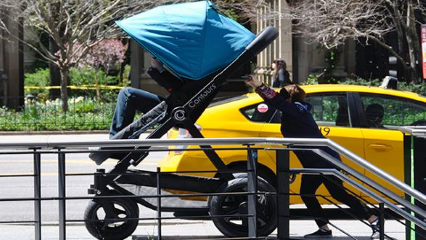 By: Serina Hajje, ellaslist
It's finally happened. Kolcraft, a baby products company, has developed an adult sized stroller as a way for parents to test it out before they buy one for their babies.
Kolcraft's President, Tom Koltun, said in a media release: "We created the test ride so adults could experience first-hand how each Contours Stroller is carefully designed with a baby's joy and comfort in mind and make sure it's the perfect choice for their family."
Adults had a chance to hop into the stroller and relax as a friend/partner pushed them through the street. Although it looks like a lot of fun for whomever is sitting in it, it's quite tough for the person who has to push. The stroller is more than twice the size of a standard stroller: it reaches 2.1 meters high!
At the moment, you can only have a go on the adult stroller in Chicago – but who knows, they may take a stroll over to Australia one day.
What do you think? Would you like to test out these adult strollers?