Sydney❜s Most Overcrowded Schools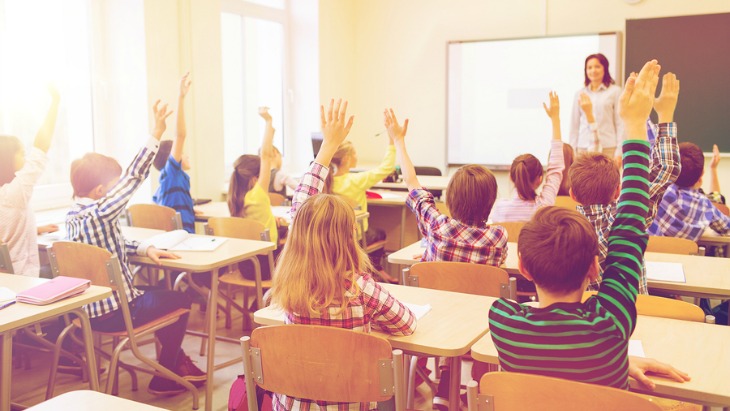 By: Phoebe Ackland, ellaslist
Sydney's public schools are bursting at the seams, with children having to go to the bathroom during class time to avoid the long lunchtime queues, learn in makeshift demountable classrooms until proper facilities are constructed to accommodate them, and use the playground in shifts!
Chatswood Copping The Brunt Of It
The Sydney Morning Herald shared that Chatswood Public School currently enrols 1,246 pupils, despite the building only being able to accommodate 800. It has swelled by 40% in the past 4 years, up from 883 students in 2013. Brett Backhouse, head of the school's P&C told the SMH: "We have 11 kindy classes at the moment and I'd say we'll get the same next year, another 120 kids. We don't have anywhere to put them. We're the biggest school on the north shore [and] we have less than seven square metres of playground space per child."
The situation at Chatswood has grown so large, that according to the SMH, the P&C has proposed to put their fundraising efforts towards better fire safety measures and a larger school hall capacity- offers which have so far gone unanswered. Chatwsood currently has a 60 girls to 1 toilet ratio, and one-third of students have been moved to high school land across the road.
It's Happening All Across Sydney
Chatswood Public School isn't the only one expanding more rapidly than it can handle on the north shore- Mowbray Public has grown by 42% since 2013, and Artarmon Public School has increased by 25% since 2013. This means that the north shore's schools are growing almost 3 times as quickly as those in the greater Sydney area.
The north shore is not alone. In the past four years: Carlingford West has increased by 47%, Epping West has grown by 44%, Girraween Public has grown by 36% and Bourke Street Public, although it is a much smaller school, has blown up by a whopping 129%. Camden had a 6.9% increase and Strathfield had a 6.7% jump, meaning that they have now overtaken Waverley as the fastest growing local government area in terms of enrollment in primary schools, according to the SMH.
Why Is This Happening?
According to the ABC who say that the problem is occurring in Brisbane schools as well, the huge pressure being put on local school catchments is due to the spring-up of high-rise apartments in our capital cities. For Brisbane State High School, the pressure is particularly intense, because it is already the largest public high school in all of Australia. In four years, their enrollments jumped from 2,269 to 3,145, meaning that not even their addition of 40 classrooms could meet the growing demands.
According to the SMH, the NSW Department of Education said: "A planning strategy for Chatswood and surrounds has commenced for all schools within the area." We hope that the same thing goes for schools nation-wide because surely all this overcrowding cannot be conducive to a successful learning environment for our little school-goers.