Sydney❜s Highest Rooftop Bar Is Coming!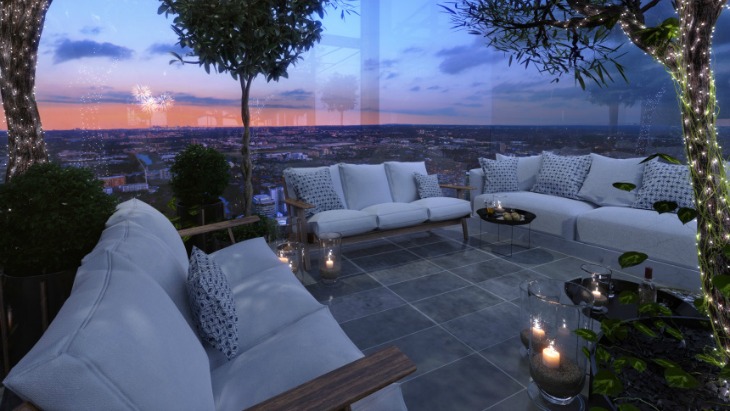 By: Phoebe Ackland, ellaslist
Parramatta is set to get Sydney's highest rooftop bar at Coronation Property's 54-storey 8 Philip Street.
It sounds pretty incredible: space for 600 people, cocktails, a bar-style menu, indoor and outdoor spaces, trees, marble benches, with a vibe reminiscent of international bars seen in the likes of New York, Thailand and Singapore. You can get a glimpse of what it will look like with their virtual reality video (that you can watch properly with a headset at the proposed site).
Source: Coronation Property
Parramatta Is Getting The Royal Treatment
As well as the sky-high new bar, the 54-storey mega-development will also soon be home to Rockpool Bar and Grill and Saké, set to take the dining scene in this area to a whole new level. Joseph Nahas, managing director for Coronation Property told The Daily Telegraph: "The commitment by Rockpool Dining Group to open restaurants of this calibre further underpins the economic strength Parramatta CBD has to offer....As a local property developer, we know Rockpool Dining Group will be warmly welcomed by food lovers in this part of the world ... No longer do food connoisseurs, or those simply wanting a nice evening out, need to travel lengthy distances to experience a higher standard in dining." Parramatta-siders: get your formal diner-wear ready!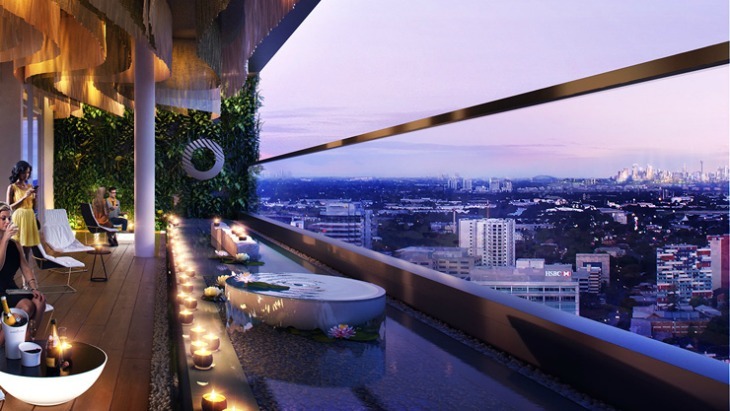 It'll come with a hefty price tag though because apparently, a seafood meal or a dry aged steak come at $200+. Might be a destination to head to sans kids. Parramatta might be in store for more, with Rockpool Dining Group's chief executive Thomas Pash hinting to the Daily Telegraph that the Parramatta area could support "two or more" of their top restaurants. Exciting stuff!
It will be ready along with the rest of the development in 2020. When finished, 8 Philip Street will have a rooftop bar, restaurants, a grand ballroom, meetings and event spaces, 18 levels of QT hotel accommodation, and 35 storeys of apartments.