Sydney❜s Best Bush Schools
Connecting children with nature so they can play, learn, and explore with something more real than toys isn't exactly a new phenomenon. The Forest Kindergarten, or "Waldkindergarten", is a concept that was developed in Scandinavia as far back as the 1950s and is described as a classroom without walls or a ceiling.
Aside from bonding with the environment, learning outdoors in nature completely without the use of commercial toys and objects that have a predefined purpose is believed to inspire children to think for themselves. Balance and agility, manual dexterity, coordination, and tactile sensitivity are further skills that can be gained from learning outdoors.
The Waldkindergarten concept has been adopted here in Australia but we like to refer to it as "Bush School" or "Bush Kindy". These programs are often run as part of a school or preschool curriculum to ensure that we don't further progress into a nation of indoors and not outdoors. If you're keen for your child to appreciate the natural world, here are several bush school programs run right here in Sydney.
1. Bush Balance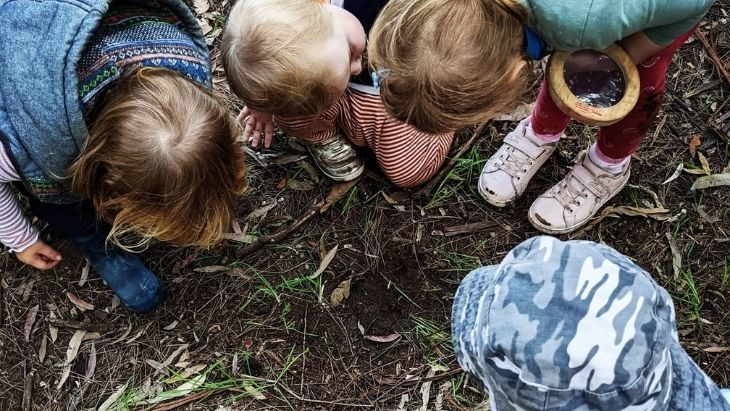 Based in Sydney Park, Alexandria, Bush Balance is an outdoors, all-weather playgroup for young children aged 0-8 and their carers, providing young minds with the time, space and freedom to really explore and immerse themselves in nature! Different activities and play opportunities are offered each week, such as painting, tools, buckets, magnifying glasses, ropes and books and more. Bush Balance provides a child-led experience where children are free to initiate and design their own play.
2. Allambie Bush Kindy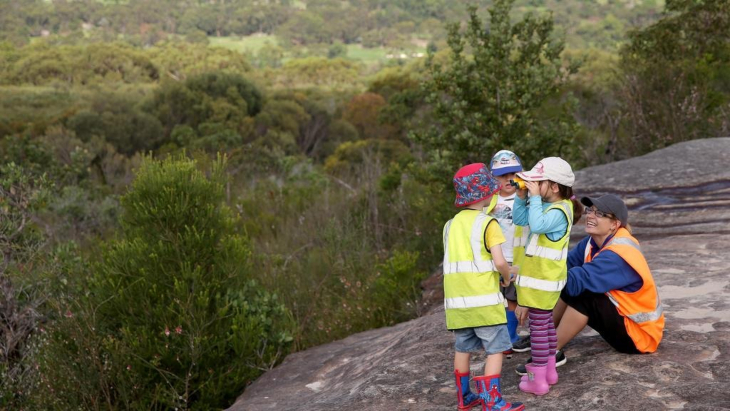 Freedom to explore and play in nature is the mantra at Allambie Bush Kindy on the Northern Beaches. Nestled right in the thick of the bush and near Manly Dam, Allambie Bush Kindy offers the perfect setting for outdoor exploration and learning. Their Bush Kindy program runs as part of the preschool 3 days a week for 1.5 hours and encourages all kids to get involved in nature play, birdwatching, bushwalking, animal exploration, making mudpies and more!
3. Bush School At Centennial Park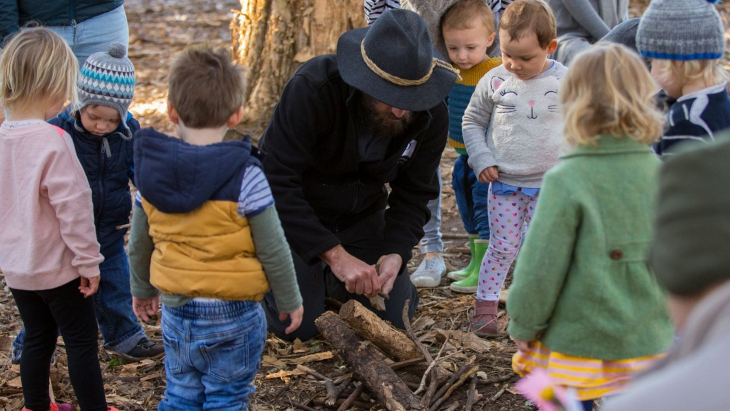 What better natural environment than the stunning Centennial Park's Bush School? Kids ages 5 to 12 get to relish and learn in the natural beauty of Sydney's sprawling Centennial Park for 10 weeks in their Bush School program. Bush School at Centennial Park is a NSW Curriculum-based program that teaches literacy, numeracy, geography, arts and science through nature-based play. These weekly 2-hour sessions are ideal for children eager to learn, connect, and just have fun with nature.
4. Bush School at John Brotchie Nursery School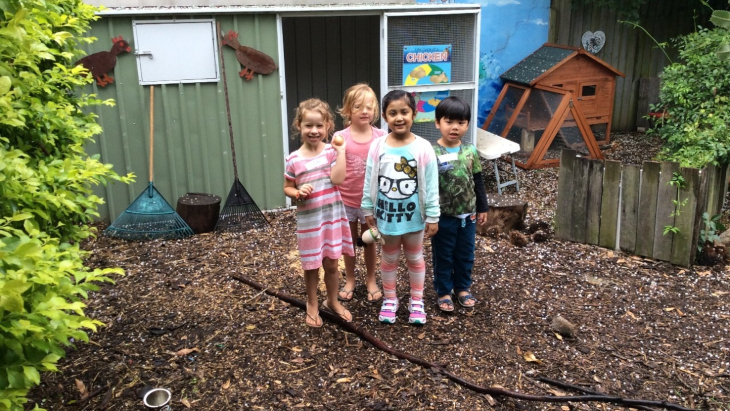 The John Brotchie Bush School program was started back in 2014 and mirrors the Scandinavian "Waldkindergarten" approach to learning. "A desire for children to reconnect and appreciate the natural world", is one of the many visions at John Brotchie Nursery School and is achieved through their Bush School program, which all children partake in for 2 terms while attending the nursery school. Rain, hail or shine, Bush School is on at their local parkland setting where kids follow an unhurried curriculum of problem solving, teamwork, risk-taking, games, and fun all against the natural environment.
5. Bush Kids Lane Cove

If you're looking for a bush school program during the school holidays, Bush Kids in Lane Cove has been nurturing kids through bush play since 2011. Established by the Lane Cove Bushland & Conservation Society, Bush Kids Lane Cove's vision is to teach children between the ages of 2 to 10 the importance of learning from and nurturing our environment. Nature-centred activities are planned for each term and include music, science, social skills, creative arts and more. Bush Kids Lane Cove activities are offered to children age 2 to 5 during the school term and ages 2 to 10 during the NSW school holidays.
Looking For More Schooling In Sydney?
Sydney's Top Primary Schools
Is Home Schooling Right For Your Family?
Sydney's Best Language Schools For Kids

Have you signed up to our newsletter? Join ellaslist to get the best family and kid-friendly events, venues, classes and things to do NEAR YOU!