Sydney Festival 2017 - ellaslist❜s Top Picks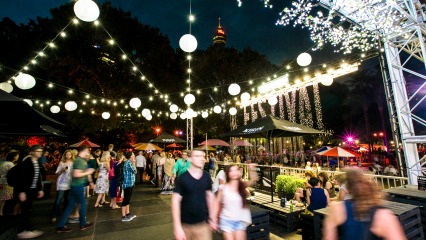 By: Alex Harmon, ellaslist
The city truly comes to life when the Sydney Festival rolls into town every January. For three action-packed weeks, the best arts events and activities and big ideas take over the city, from Hyde Park all the way to Parramatta.
Its diverse program just gets better and better and this year's Sydney Festival 2017 (7-29 January) really knocks it out of the park. The choice of things to see and do is dizzyingly huge, but we've managed to narrow it down to our ellaslist highlights:

1. Circus City
In Parramatta, your little acrobats in the making will love this 10 day circus extravaganza. Including a collection of shows, a big top, an outdoor trapeze, circus workshops, talks, films, and an exhibition. Make sure they book in for the 10 metre high
flying trapeze workshop
, that'll be something awesome to talk about when school goes back! (
12-22 January, Riverside Theatre and Prince Alfred Square, Parramatta)
2. ID
Also in Parramatta
ID
is a performance which blends circus arts and urban dance. Five acrobats, aerialists, and hip hop and break dancers come together in a celebration of our unique identities. One for the whole family.
(12-22 January, Riverside Theatre, Parramatta)

3. Tipping Point
The nail-biting performance
Tipping Point
has had rave reviews around the world. These performance artists push themselves to the limit on 5-metre metal poles that transform into a myriad of walkways, pillars and pendulums in a blend of circus, acrobatics, playground games and trust exercises. It'll have you on the edge of your seat!
(17-21 January, Spaghetti Circus Big Top, Parramatta)
4. You And Me And The Space Between
Take the kids to some good old fashioned theatre with a creative twist. This play is part theatre, part story book and tells the magical tale of an adventurous girl which unfolds live in front of your eyes as a cartoonist draws the pictures while the story is read aloud by narrator.
(17-21 January, Seymour Centre)
5. House Of Mirrors
Hold onto your kids and lose yourselves in the House of Mirrors, a labyrinth of endless mirrors, magnified to terrifying dimensions. Your kids will love stumbling around the many disorientating optical illusions and reflections and it can take up to half an hour to get out. It's like Luna Park's Coney Island times a thousand!
(6-29 January, Meriton Festival Village, Hyde Park
)
6. Kaleidoscope
This performance shows you life through the eyes of Ethan who was diagnosed with Asperger's Syndrome at four years of age. It's a joyous, poetic circus experience that explores the great beauty found in the smallest things. Look forward to acrobatics, slapstick, music, movement and vibrant video projections. 
(13-15, 17-18 January, Riverside Theatre)

7. The Beach
This is sure to be a crowd favourite, The Beach allows you to plunge into a white ocean of over one million balls – imagine the Instagram shots! It's
a joyous monochromatic installation of 1.1 million recyclable polyethylene balls that make an ocean without sharks. It's free but if you wish to avoid the lines and guarantee your spot, try one of the ticketed sessions.
(7-29 January; 10am-5pm- closed Mondays. Barangaroo Reserve)
8. Meriton Festival Village
At the heart of all the action is of course the Festival Village, an oasis of musical and theatrical delights, along with plenty of delicious eats in Hyde Park. One of the highlights has to be the Roller Jam, where you can get your retro skates on and glide around the Archibald Fountain (on every Saturday). If you are just too overwhelmed with what to do, simply kick back and enjoy those warm summer nights taking in the buzz of the Village.
(7-29 January, Hyde Park)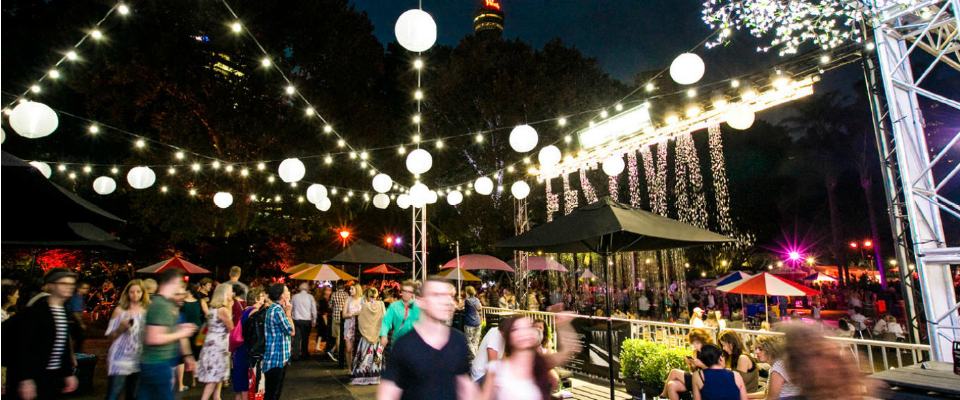 9. Australia Day
Not to be outshone by the public holiday, Sydney Festival will celebrate January 26 in style with a wealth of family friendly events. Don't miss the classic Ferrython – the longest-standing event in Sydney Festival's 40-year history (the very first race took place in 1979) and cheer on your favourite boat. There's also a Darling Harbour Fireworks Spectacular in the evening.
This article was brought to you by Sydney Festival