Surviving SEA LIFE Sydney Aquarium With Under 4❜s
Mums & Bubs
Toddlers
Preschoolers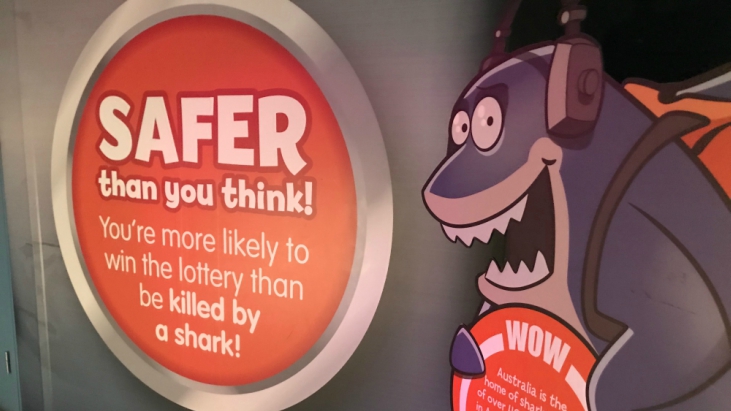 After a recent holiday to Phillip Island (highly recommend for all families) my two young boys are now a little penguin obsessed so we decided to check out the new Penguin Exhibition at SEA LIFE Sydney Aquarium at Darling Harbour.
I was on my own with my two small, energetic boys which certainly raises a few challenges when visiting anywhere as exciting as the Aquarium. So much to see, touch, try, taste and do…..and then the kids wanted to get involved too! It prompted me to put together my top 6 tips for surviving SEA LIFE Sydney Aquarium with young kids under 4 years of age:
Avoid taking the pram
I know you think I am crazy saying this but the fact is, the aquarium walkways aren't that wide and even just two prams passing each other creates a bottleneck. I strongly suggest using a carrier like a Macpack or ergo on your back for the little people. Many of the displays are not at pram height anyway so unless you take your child in and out of the pram your child really only ever sees backsides. If you MUST take a pram, take a slim/compact stroller.
Take a buddy
Apart from helping manage little ones who run off between crowded legs in the shark tunnels, I learnt the hard way yesterday that you can only have two people on a seat at the new Penguin Expedition boats. There is no age limit as such but each person is required to sit on their own so obviously, under 6-7mths-ish olds would basically be out.
As I mentioned, I was on my own with boys who are 1 and 3. As I was putting the boys in the boat, I could hear the staff member saying, "only two people per seat". I didn't think for a second she was talking to me because my kid's bottoms are so small that surely, they count as one?! But she was talking to me. Thankfully another staff member came to my rescue and rode with my eldest whilst I sat behind with my youngest.
SO learn from my misfortune, and plan accordingly for your needs.
Buy your ticket online before you go
Did you know that you will save a great deal if you buy your ticket online a day or more before you go? Log onto the SEA LIFE Sydney to purchase your tickets. I saved $8 paying this way. Kids 2 and under are free.
Of course, you can also purchase a membership that covers multiple Sydney attractions.
Just a side note on this – before purchasing the extra add on, children must be over 4 to ride the glass bottom boat.
Twin Town
My boys are 2+ years apart but I dress them alike as often as possible. Aside from the cute factor, it offers the great benefit of helping you (and the strangers around you) pick them out quickly in a crowd. When one runs ahead, you'll be amazed at how many people will point out your runner to you – "he's over there". Thank you sir!
The aquarium is dark in some places so think about adding some fluro to kids outfits too. My kids were wearing light-up shoes on the day of our visit and it was a godsend- is really easy to spot them in the crowd.
The Rockpool
The Rockpool is a bit of a tease for some kids. It sits up high so it's hard for little people to see over. And the sea creatures inside the Rockpool need to remain inside the water and can be touched but not held. It's in the best interest of the animals that this happens and we all respect this but we all know and appreciate how hard it can be for little ones to understand that. It means you have to watch all your kids very carefully around the Rockpool – especially the curious ones who might like to pick up the creatures to engage with them.
Again, this is where having little people high in a carrier is super helpful when you are on your own with multiple kids.
If it gets too hard, ask for help, that's what the support staff are there to or distract them by moving onto the tropical reef just up the hall – so mesmerising.
Oh, and thankfully, that gift shop opposite is now gone so you won't get stuck with your kids asking for a toy. The area is now used as an area to host children's parties.
Don't try and see it all
Little kids have short attention spans. If you go in with the expectation that they will give every display consideration then you'll quickly get frustrated. Like the zoo, we visit the Aquarium with the intention of focusing on two or three things only. Our visit this time was all about the penguins and the sharks. I was pleased when they were interested in seeing other things, but I did not get disheartened when they ignored amazing things I love. I find if you view each visit as a learning adventure, then everyone comes out a winner.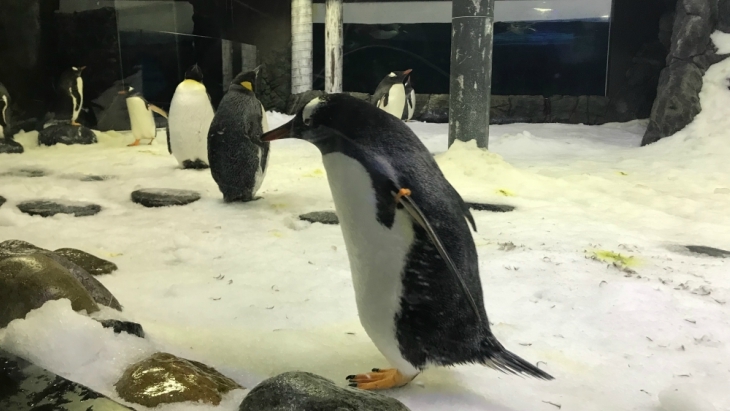 Do you have any tips for surviving SEA LIFE on your own with young children? We'd love to hear them. What are your favourite things to see?