Step Back In Time With Egyptian Mummies At The Powerhouse Museum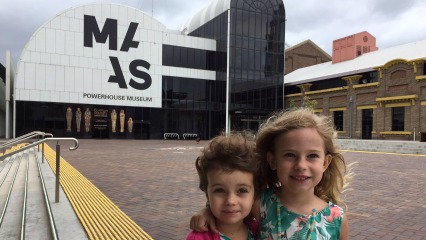 By: Alana Whitting, ellaslist explorer
Powerhouse Museum – So Much To See And Do
There is so much to see and do at the Powerhouse Museum, and where to start will be your toughest decision.
Across the four levels of the museum there is plenty on offer for adults and kids to share and experience together.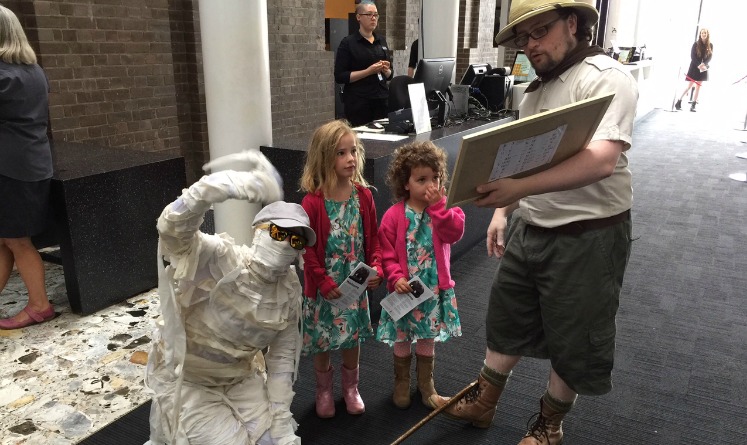 Egyptian Mummies Exhibition
We were lucky enough to visit the Egyptian Mummies exhibition which is visiting the Powerhouse Museum from the British Museum until 25 April 2017.
It really felt like a privilege to be viewing mummies and artefacts that are thousands of years old and being able to take an almost never before seen view of their bodies, with details on how and when they were buried, what they were buried with and what this reflects about their lifestyle and class status.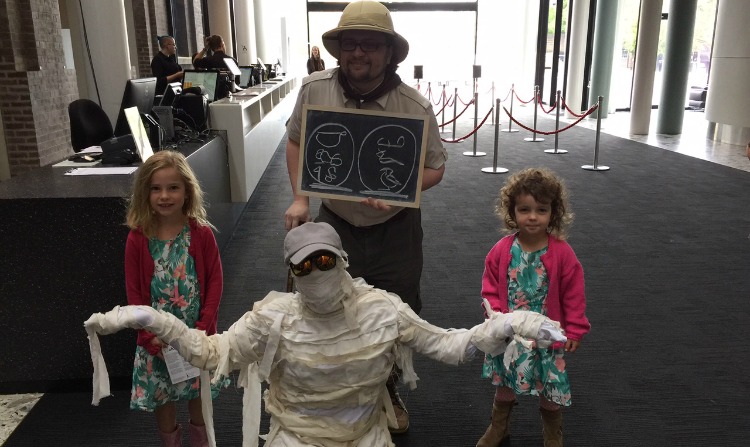 The Best Of Both Worlds
The CT scan technology displayed alongside the mummies themselves gives a view of the very ancient paired with the latest innovations and engaged our girls as they were able to see on screen and listen to details of each mummy's age and other facts such as items they were buried with and what they may have died from.
The artefacts displayed within the exhibition were also of great interest – my girls were amazed to see that the ancient Egyptian children played with toys that are very similar to some of their toys and wore clothes somewhat similar to theirs too.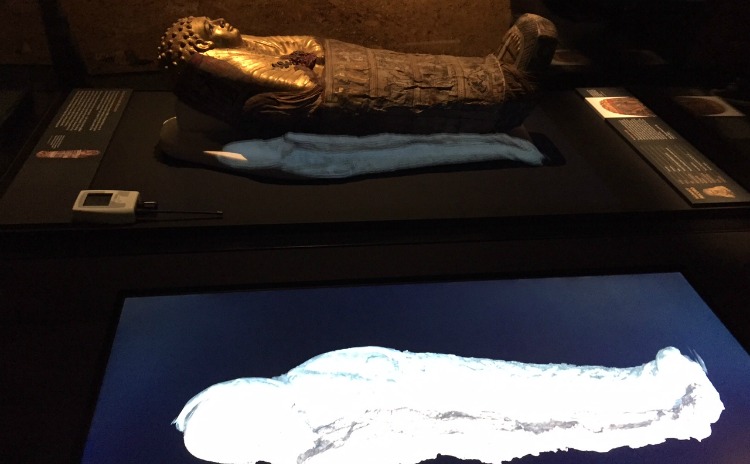 All The Senses Are Engaged
Dotted throughout the exhibition were also little interactive items that keep kids attention focused and gave them a tangible way to experience elements of ancient Egyptian life and the process of mummification. They were able to see and smell some modern samples of ingredients used for embalming and crawl through the mummy's chamber.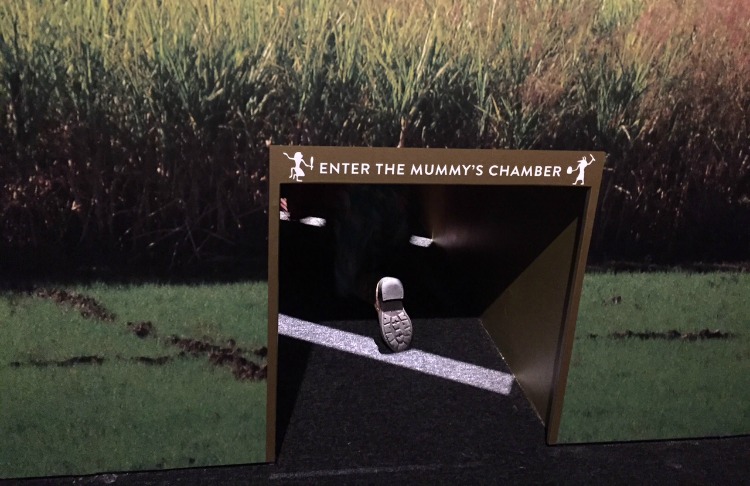 A Suitable Experience For Children
Elements of the exhibition are obviously aimed at older children and adults but my four year old enjoyed it – I was concerned it may have been a bit gruesome for little ones but nether of my girls seemed phased. The warm welcome by a Mummy and an ancient hieroglyphs expert, who wrote the girls names for them, also added to the feeling that the experience was suitable and welcoming for kids.
Top Tip: Entry to the Egyptian Mummies exhibit is in addition to your regular museum entry price and you need to select a specific date and time to visit the exhibit when booking.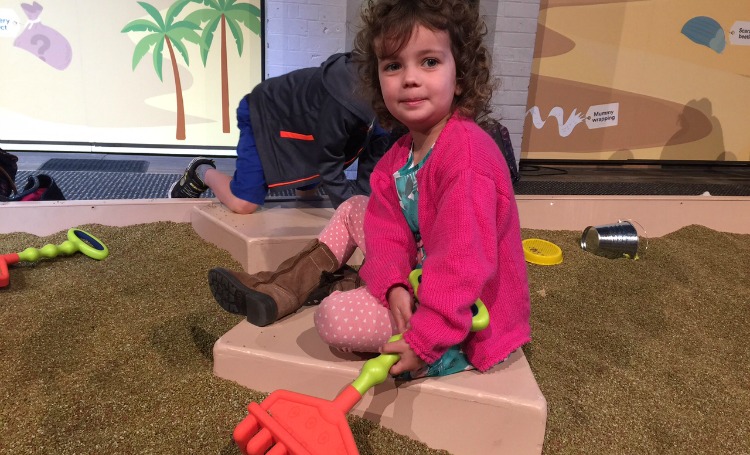 More Kids' Fun
In addition to the regular exhibits and the Egyptian Mummies exhibition there are the following fun activities on offer for kids:


Dig Discovery Zone – Unearth ancient Egyptian artefacts at this archaeological dig site. This was a highlight for my girls. Kids are greeted and given a checklist of items to dig for and discover, along with tools to assist in the search. It's a lot of fun and compliments to the Egyptian Mummies exhibition perfectly.


Experimentations – an interactive area that our girls could have stayed and played in all day. Great hands on activities to demonstrate things such as generating power and electrical conductivity.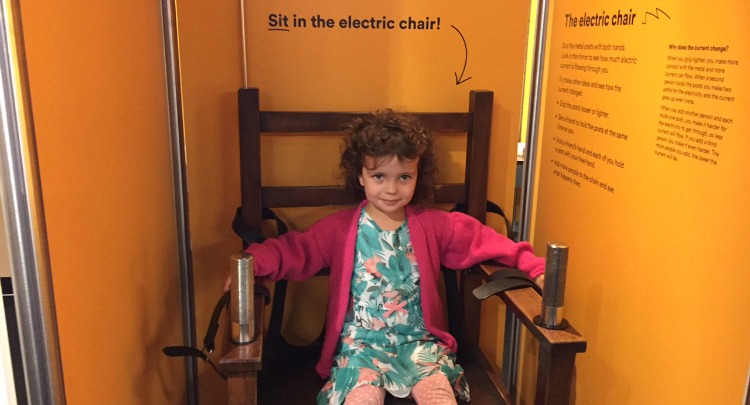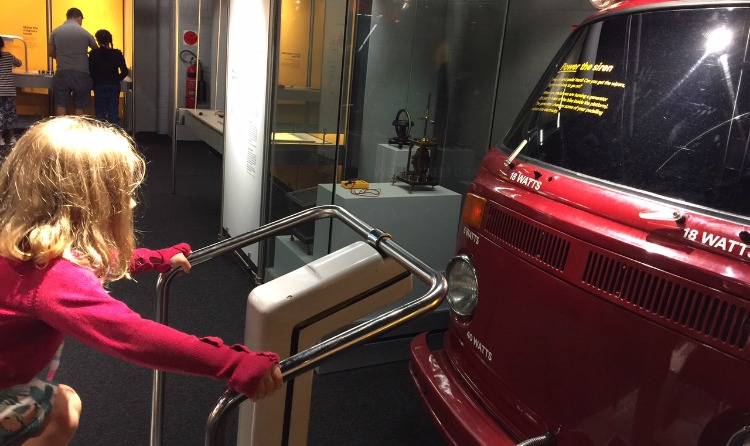 Mars Lab – meet robotic rovers at this recreation of the Mars surface. This exhibit is only active at certain times throughout the day so make sure you don't miss out.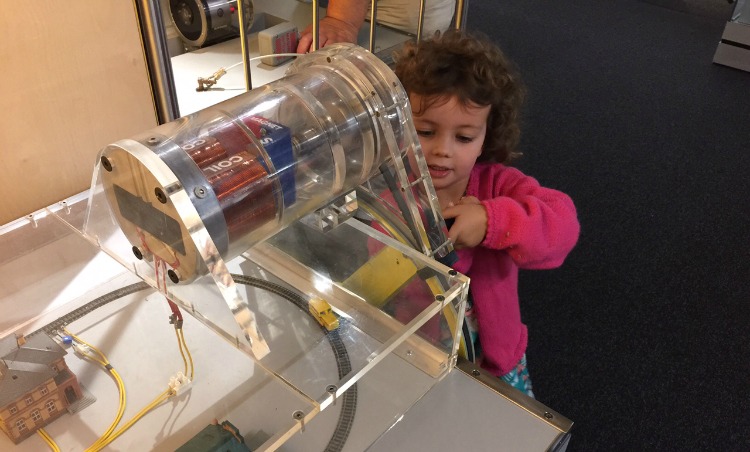 Get Ready To Wiggle
We took a visit to the Wiggles Exhibition which I first saw over four years ago with my eldest daughter – nothing has changed since then and both girls still loved this area
completely dedicated to everything Wiggly.
Well worth a visit if your little ones are Wiggles fans but keep in mind it doesn't currently include much reference to
Emma and Lachy
.
NOTE
: the Wiggles exhibition will be closing for refurbishment from 30 January and opening again in March 2017 – and I'm sure they will be more heavily featured when it reopens.
Top Tips
Parking: Parking is limited if you're looking for a space in close proximity to the museum. There is metered on street parking but spaces are limited. They do offer discounted parking at certain parking stations a short walk away so check the website for these carpark locations. Public transport is probably the best bet if you're able.
Cafes and Playground: There are two great cafes onsite – one on level 3 as you enter the museums main entrance and another on level 1 with an outdoor playground adjacent. This is a great spot for everyone to refuel and grab a breath of fresh air before tackling the next exhibition area inside.
Accessibility: The entire museum is also easily accessible with a pram and bathrooms are located conveniently throughout – with baby change facilities and a toddlers toilet on level 1 near the cafe and playground.
Our Verdict: The Powerhouse Museum was a hit with our girls and it is great that you don't feel the need to be seen and not heard at this museum – it's as much, if not more, for kids as anyone else. With entry for kids under 16 free to the regular exhibits, it can be an affordable day out for the family.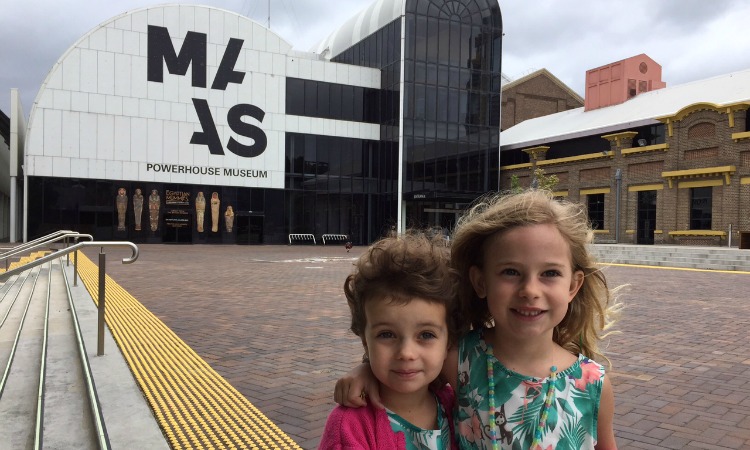 Stuff You Should Know
Where:
Powerhouse Museum, 500 Harris Street, Ultimo, Sydney, 2007
Phone:
(02) 9217 0111
Opening Hours:
Open daily; 10:00am – 5:00pm. Closed Christmas Day.
Pricing:
General admission- Adult $15, Children 16 years and under
FREE
,
NSW
Seniors Card holders pension & concessions $8, Student card holders $8
Egyptian Mummies Exhibition Pricing:
Adults $27, Concession $25, Child (4-16 years) $16, Family (2 adults + 2 children or 1 adult + 3 children) $65, Free entry for children under 4 years.
ABOUT ALANA

My husband Andy and I are parents to Cleo, five and Ava, two. Our household also includes two very demanding but adorable Burmese cats, Coco and Tiger. My professional background is Marketing in the hospitality and sporting industries and my husband and I now achieve the often impossible for married couples, working together in our full-service below-the-line design, marketing and production agency.
We love getting out and about and exploring, whether it's adventuring outdoors or checking out the latest event or exhibition as a family, we're always keeping up-to-date with what's happening locally as well as across Sydney. Being busy with our own business and two very spirited little girls lends itself to our active nature and we're always on the go. In our downtime we love watching Disney movies!
Cleo and Ava are all action; Cleo is wonderfully creative with a huge imagination which she translates into beautiful drawings and stories.  She also loves nature and everything to do with plants and animals. Ava is cheeky, can entertain herself for hours with building blocks and puzzles, has a love of singing and her very favourite activity is going to playgroup.
I love enjoying an active lifestyle with my family, reading, cooking, keeping up with my powerhouse husband Andy and occasionally indulging in some delicious dark chocolate and a sneaky margarita!
As a family we also enjoy entertaining and spending time with family and friends, eating out and family holidays.
Being a Mum is the hardest job I've even undertaken but without doubt the most rewarding and absolutely the most fun I've ever had.