Squat For A Sandwich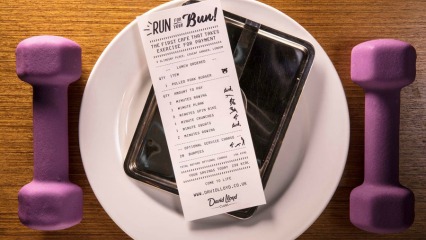 By: Phoebe Ackland, ellaslist
Check out the crazy cafe in London where you pay for your meal with exercise! Want a burger? That'll cost you a 10-minute high-intensity interval workout. Run For Your Bun: their buns are good for your buns.
[fbvideo link="https://www.facebook.com/TimeOutLondon/videos/10154212895292405/" width="500" height="400" onlyvideo="1"]
Source: Time Out London

A World-First
Run For Your Bun was opened by the fitness company David Lloyd Clubs in Covent Garden, and caused quite a stir during its brief appearance from 11-13 January 2017. This was the
world's first fitness cafe-
aimed towards getting office workers, who spend about 90% of their working day sitting, to get up and move, according to
Smart Restaurants.
Apparently, due to food delivery apps and office food delivery being so accessible, workers aren't even taking short walks to go and grab their lunch, taking away the little window of physical exercise their day offered. In Winter times this proves especially damaging as the days are darker, people are tired, cold, and less likely to go to the gym, meaning their day consists of little to no exercise. This is what it took, according to
Smart Restaurants,
to get you a pulled pork burger, with a 30-second rest between each exercise:


2 Minutes Rowing


1 Minute Plank


3 Minutes Spinning


1 Minute Crunching


1 Minute Squats


2 Minutes Rowing


20 Burpees – to cover the service charge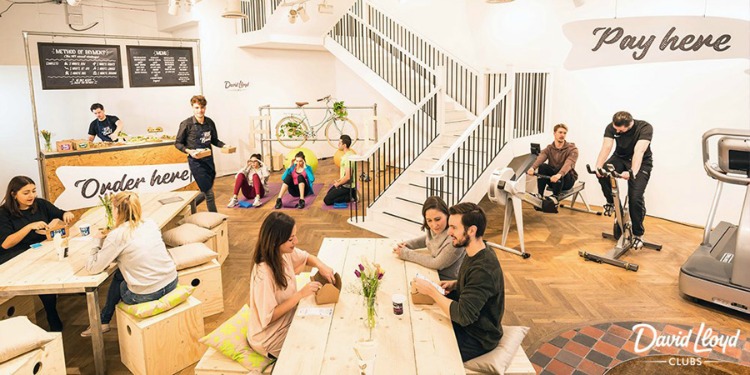 What do you think of this pop-up cafe? We want to know! Comment below.