Spiral Into This Super-Cool Art Gallery In Brisbane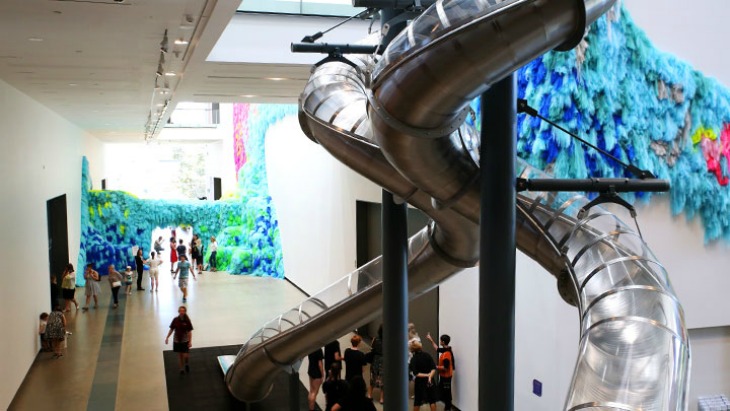 By: Alex Harmon, ellaslist
Kids need a little nudge to spend a day at an art gallery? We think they'll be begging you to take them when they see this out-of-this-world slide at Brisbane's Gallery of Modern Art (GOMA).
The gallery recently celebrated their 10th anniversary with an exhibition called Sugar Spin: you, me, art and everything. The main event at this exhibition (in our eyes) is Carsten Höller's giant "Left/Right Slide", which sends visitors spiralling from the top floor of GOMA to the bottom.
Höller is a former biologist turned artist who likes to warp your expectations about art by creating works with a scientific twist. Quite literally in this case.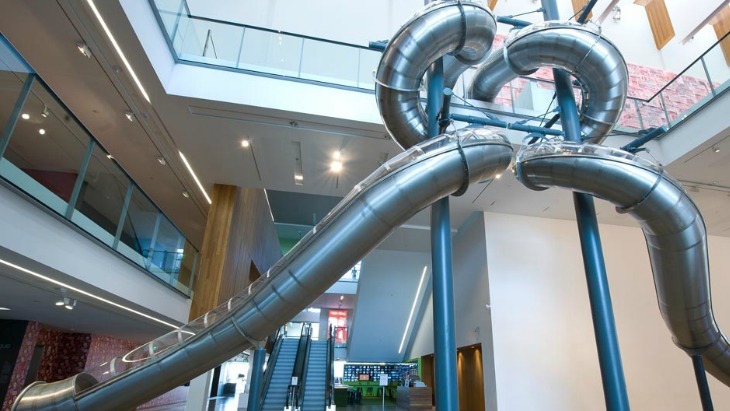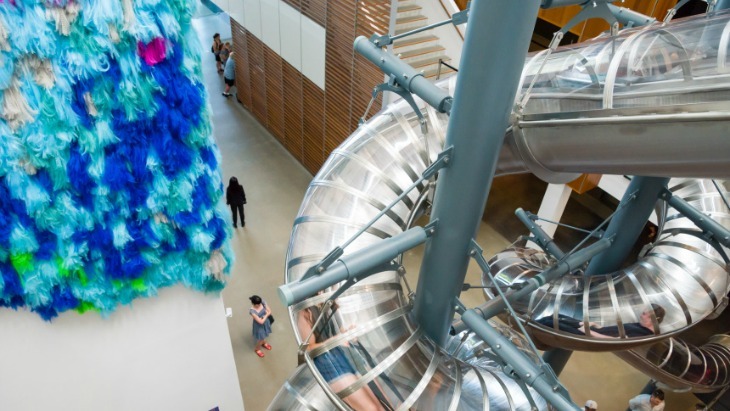 GOMA Loves Kids
GOMA really encourages kids to get involved in the gallery. "We work closely with the artists on our kids programs," Tarragh Cunningham, an assistant director at GOMA told Broadsheet. "Our current one, Kate Beynon's Friendly Beasts, is a look at Western and Eastern comic books, as well as lots of drawing and dancing – it's a whole immersive environment where kids can make masks and perform music."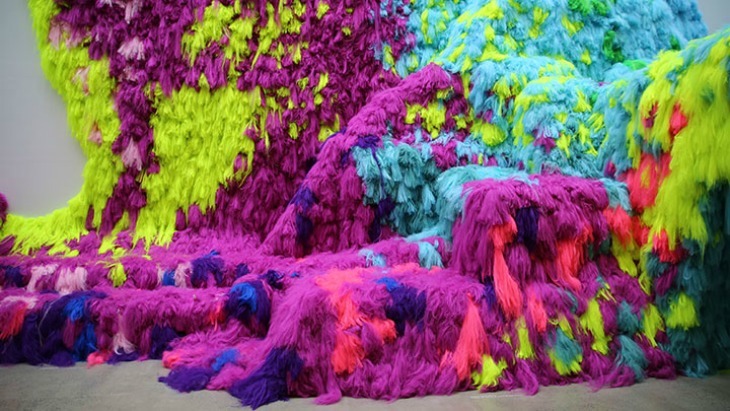 The Sugar Spin exhibition also allows kids to stroke the furry wall with a huge fluro synthetic hair installation by Icelandic artist Hrafnhildur Arnardóttir adrodning the gallery's foyer. It's big, bright, bizarre and begs to be touched.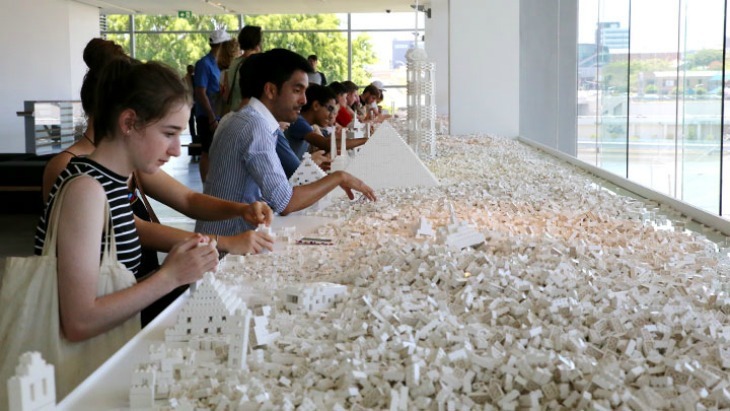 You can even play with thousands of pieces of white Lego at the interactive cubic structural evolution project which looks over Brisbane's CBD skyline.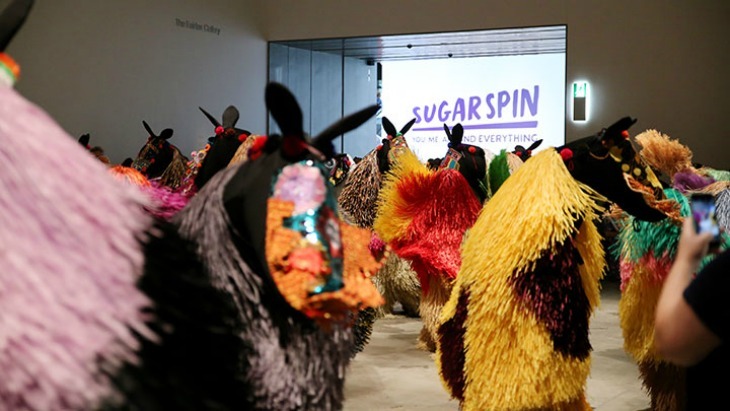 And book your summer holiday to Brisbane now so you don't miss American sculptor and performance artist Nick Cave's HEARD. This live event will close GOMA's Summer Festival, as you'll watch 30 dancers wearing Cave's "soundsuits" in an energetic performance. (4pm on Sunday 22 January, 2018).
Find out more about GOMA here.