Soon You❜ll Be Able To Fly  With Your Dog in Australia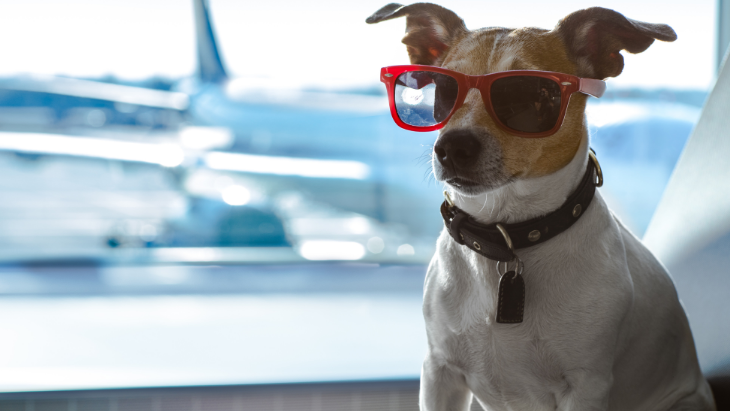 Okay, flying at the moment might seem a far and distant memory but new rules have just been relaxed about travelling with your dog.
Previously, the Civil Aviation Safety Authority had always stated that dogs were only permitted in the cargo hold of planes.
But they've announced the rules are now being relaxed, leaving it to the discretion of airlines for domestic travel.
Australia is one of the few counties that don't allow pets to travel in cabin, with it being a common occurence in the U.S.
Now the nation's main carriers, including Qantas, Virgin Australia and Jetstar are expected to make their own announcements before the changes come into effect on December 2.
"When giving permission, you may need to consider the type of animal and how it is carried, contained and restrained; its reaction to noise and being out of its natural environment; nuisance to other passengers; distraction to flight crew; and how excrement or fluids will be contained," the new rules by the Civil Aviation Safety Authority state.
"A large animal should always be secured so as not to damage or affect the balance of the aircraft in flight. A small or medium-sized animal carried in the cabin would normally need as a minimum to be restrained during takeoff and landing and in turbulence."
Family Holiday Destinations in NSW
Family Farm Stays Near Sydney
Where to Take the Kids Glamping Near Sydney
Best Beach Camping Spots in NSW