Slip And Slide Onto Sydney❜s Best Superslides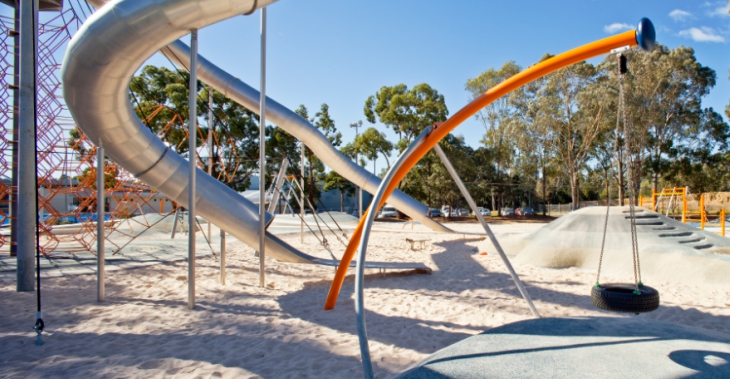 By: Alex Harmon, ellaslist
Slides are arguably the best part of any playground. Kids of all ages love them, and you'll find a lot of adults love them too. The bigger, the twirlier, the shinier the better, we say! So where can you find the best slides in Sydney? Take a seat, buckle up and go down the rabbit hole with this list to Sydney's best superslides...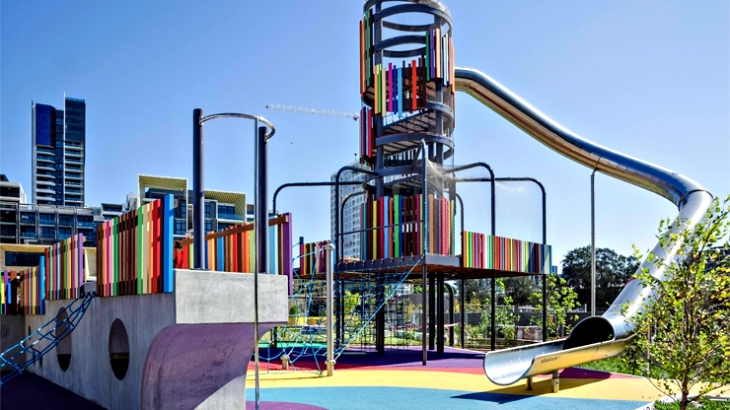 1. Wulaba Park, Waterloo
Wulaba Park is one of several new parks that have opened up in the ever growing Green Square prescient of inner-city Sydney. It's one of the newest and shiniest slides, and kids and adults are going bananas for this ride. It's three stories high and accessed by a rope ladder within a climbing tower. Weeeeeeeeeeeeee!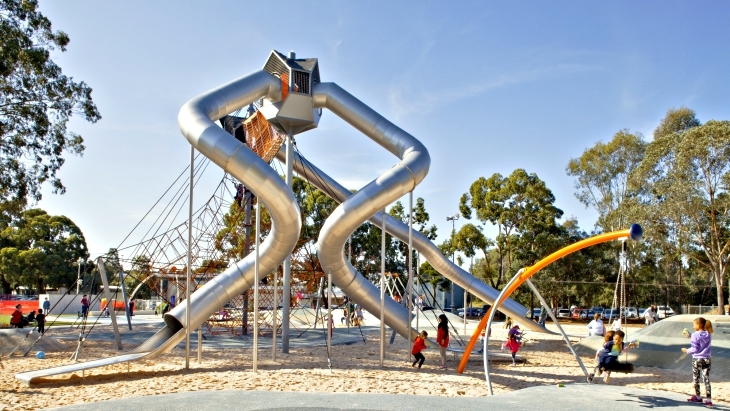 2. Fairfield Adventure Park
We just love this playground and the focal point is most definitely the imposing slides. Climb an 11-metre high climbing frame which takes you up to a sky bridge and platform where children can choose to venture down one of three spectacular slides. These slides are for the big kids who usually miss out on the thrilling slide action! And one for parents to take their daredevil toddlers down.... if they are brave enough!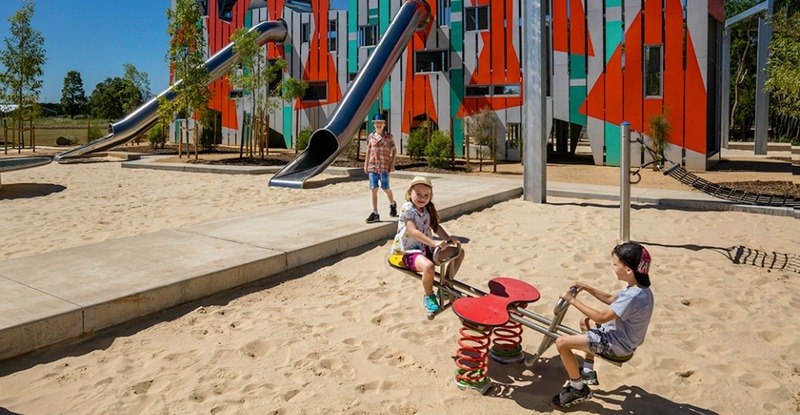 3. Bungarribee Park, Western Sydney Parklands
Sydney's newest and most expensive park is home to some of the best slides in town! Climb the 14 metre high tower and slide down the shiny slippery dips - just be careful when it's sunny - these slides can get quite hot!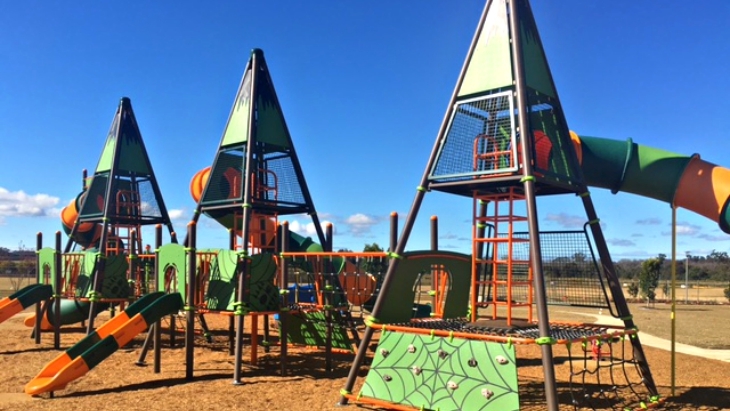 4. Riverside Playground, Spring Farm
This new playground is out of this world - literally it looks like you've landed on Mars! There are three twirling slides that emerge from the huge towers and one shiny metal tube slide that is attached to a climbing ropes structure. Challenging (especially in the heat) but fun!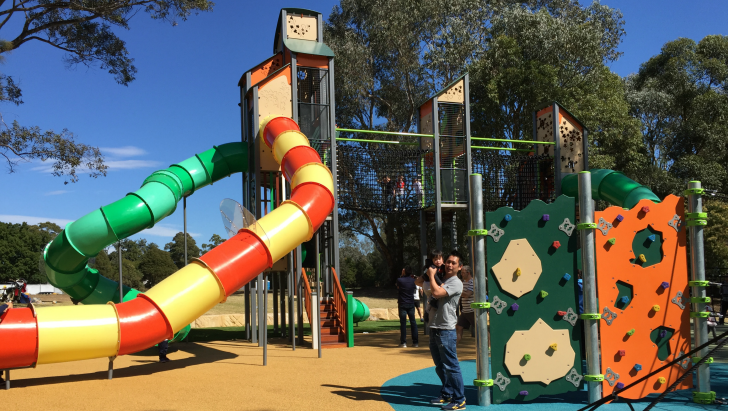 5. Strathfield Playground, Strathfield
The inner-west's newest park is all about the superslides! There are three towers to climb which spit you out into three colourful, twirling slides. Not for the faint hearted! However the faint hearted can still take a fun ride on one of two cubby house slides suited to the toddler market.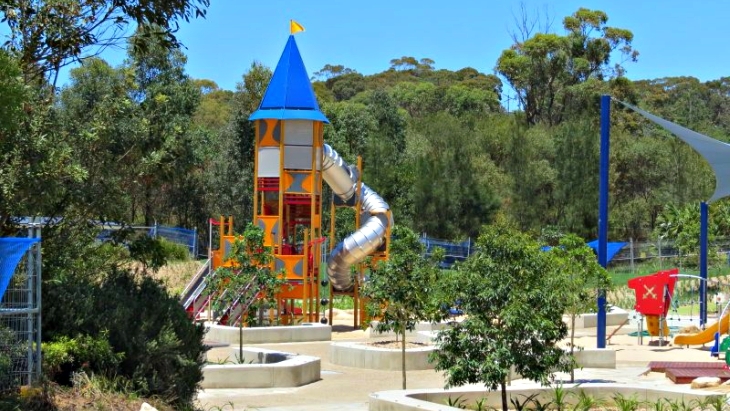 6. Warriewood Valley Playground
It's not just the new ones that have the best slides. This playground on the northern beaches has been delighting kids for years now. Rocket Park as its known to locals has a super-cool slide that bursts out of a rocket and lands you on the sand. There's also some fun little slides for toddlers which roll down a soft-play hill.
Know any more superslides in your area? We are always keen for a dip! Let us know in the comments...