Six Reasons To Involve Your Kids With Cooking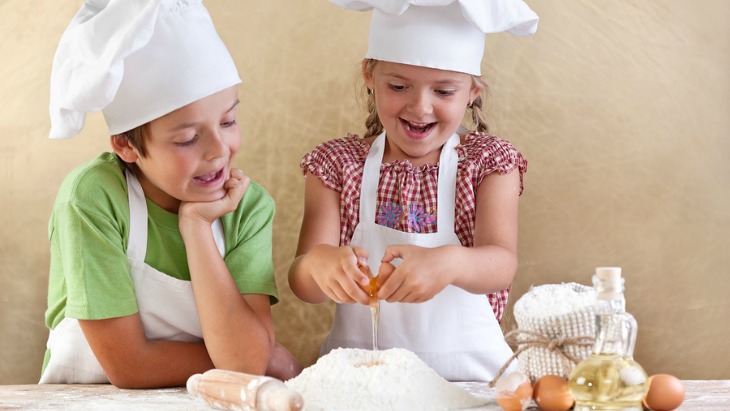 By Megan Gibson, ellaslist explorer
Sharing the kitchen with your kids and taking time out to get them involved benefits them in so many ways. Knowing how to cook is a life skill and encourages a healthy attitude towards food. Cooking also helps to develop little minds. Let's get baking!
1. Learn Essential Life Skills
If kids participate in choosing, shopping for and preparing meals they develop essential life skills and are more likely to eat the end product.
2. Develop Their Palate
Exposure to a variety of tastes will help children to develop a more mature palate. Even if it is a slice of olive as you whip up a pizza or a drizzle of lemon juice, these different tastes will expand their flavour base.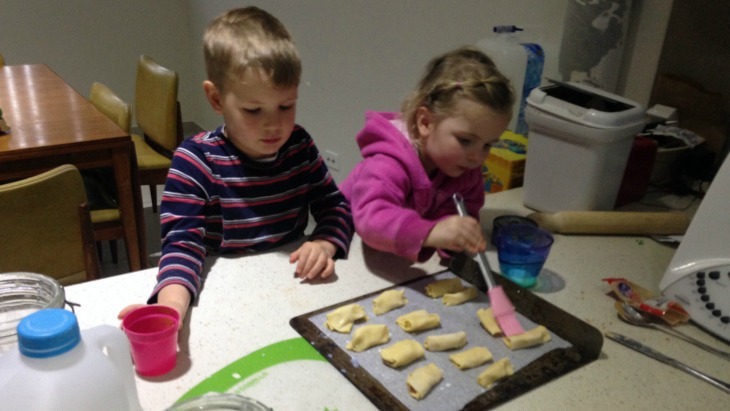 3. The Kitchen Is A Classroom
Cooking is a great learning experience. Maths and science, fractions, size, texture, colour, budgeting, problem-solving and fine motor skills are all taught in the kitchen.
4. Building Good Nutrition Habits
The earlier kids are introduced to a wide variety of foods, the better for their knowledge of nutrition and eating habits down the road. Extend your cooking lesson into the garden with a veggie patch for an added helping of satisfaction.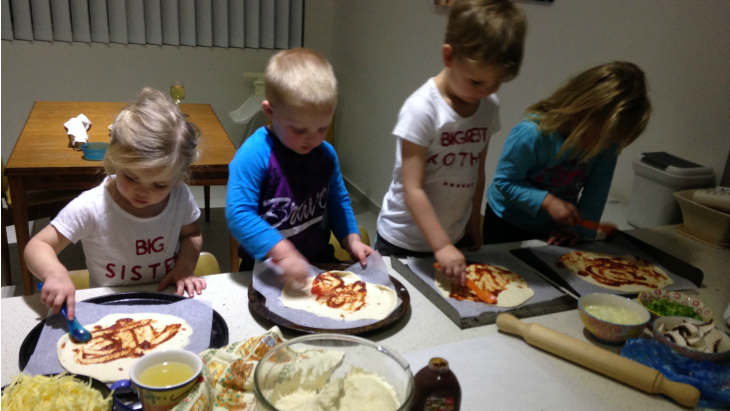 5. Time To Bond
Rather than making meal preparation a stressful harried time with kids under foot, take one day a week, pull up some stools and slow down the process. Instead of rushing through everything, teach children how to make a simple staple like white sauce or tell a story about baking apple pies with your Grandma. Cooking is a skill passed from generation to generation and the kitchen has long been the heart of the home. It can be frustrating when children all need to have a turn "helping" but it's a lovely time to bond.
6. Tasting As You Go
We all remember "licking the beaters" when we were children ourselves. Seriously the best thing about cooking is having a little "cooks privilege' taste of the finished product.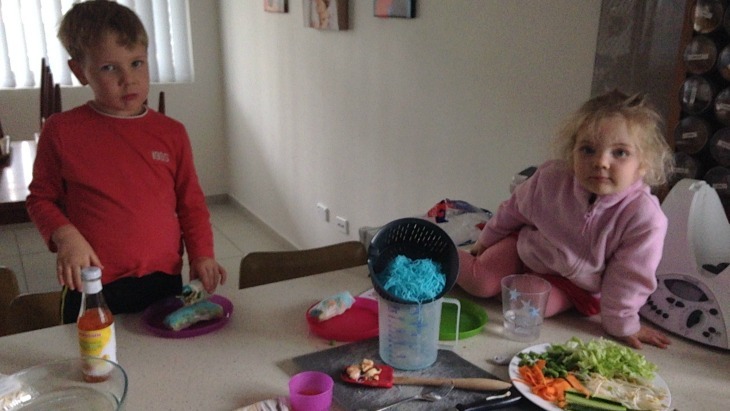 I am a Sydney-sider born and bred, but spent 12 years living in Wagga, Canberra and London. I am married to an Englishman and we have three children, Eli age 5, Allegra nearly 3 and Cooper who is just 5 months.
I am a stay at home Mum and keep myself sane by getting out and about and exploring all that Sydney has to offer. The kids and I enjoy parks, museums, picnics, playgroup, gardening, walking, cycling and road-tripping. I am the typical "crafty" mum and love getting my hands dirty, taking photos, and running (sort of). You can read my blog here.