Six of the Best Slides in Melbourne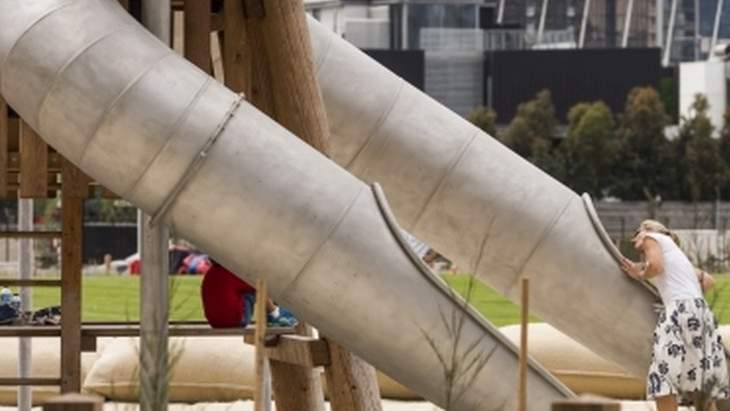 By: Katie Oliveira da Silveira, ellaslist
There are no two ways about it: kids love slides. And not just for sliding down, but climbing up, crab-walking along, balancing on, dancing on – even eating on. But where are Melbourne's biggest, best and slipperiest slides located? We've got you covered. Here are six of the best slides in Melbourne.
1. Bicentennial Park
In the lovely seaside suburb of Chelsea you will find one of Melbourne's favourite playgrounds, always attracting a crowd of kids. Bicentennial Park features a brilliant kids space which has a liberty swing, a Smurf village, shaded sand pit, basket swing and two super-fun, bright yellow mound slides, from which the sounds of giggles and squeals float, day after day.
Locals flock to this one, but even beach visitors like to pop in here for big-time sliding fun with the kids.
Where: Thames Promenade & Scotch Parade, Chelsea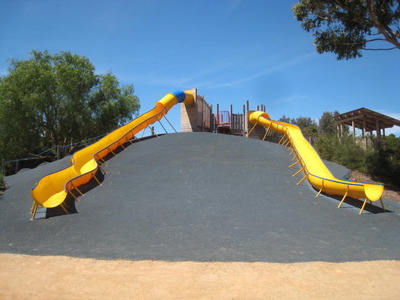 2. St Kilda Adventure Playground
Some people would call St Kilda Adventure Playground an iconic Melbourne park, and we tend to agree. It is packed with healthy, adventurous, outdoorsy fun for little ones, and makes a great place for inner-Melbourne families to take the kids for a few hours.
This adventure playground is actually staffed during its open hours, so it's a little more structured than a regular council park.. The park is full of jumping, climbing and adventuring activities, and is home to a metal half pipe which doubles as a very steep slide 99 per cent of the time, a tunnel slide, large metal slide and many toddler slides for the littlies.
Where: Neptune St, St Kilda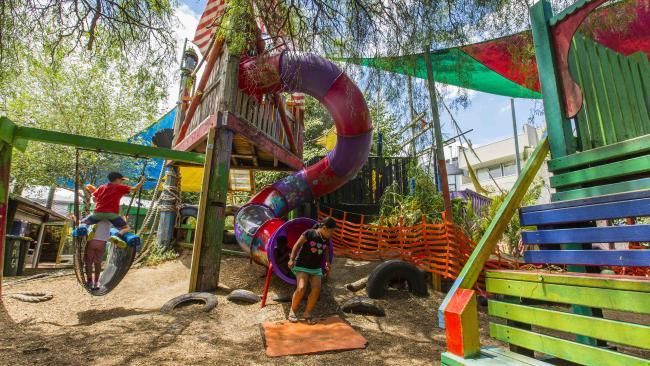 3. Caulfield Park
For a long, straight, uncovered mound slide that'll give kids a rush, this is a great option. Caulfield Park in Caulfield North is popular with little slide hoons, not just for its long blue racer, but the other fun play equipment on site.
There is also a barbecue area and sheltered tables – it's a great spot to park yourself and the kids for the morning.
Where: Corner of Hawthorn and Balaclava Roads, Caulfield North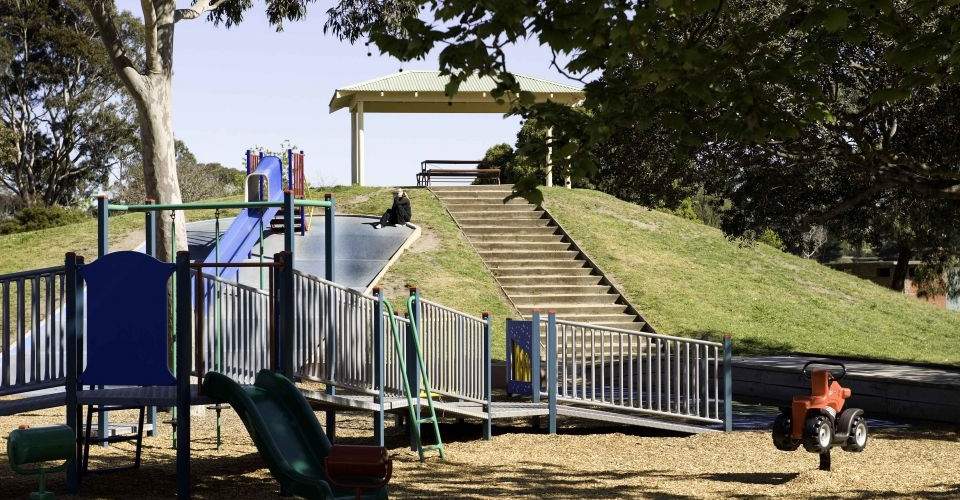 Source: City of Glen Eira
4 Fairy Park
It's not free, and it's a little bit of a drive from central Melbourne, but trust us when we say Fairy Park is worth it. At Fairy park, you get a seriously awesome slide and all of your kids favourite fairy tale characters in one fell swoop.
The Camelot Playground is one of the best around. The medieval theme of the park carries through the entire playground and kids get such a kick out of the unusual equipment. The extra-long, metal slide in Camelot runs down the side of the castle and finishes by going under an arch.
Plan to stay for a while here!
Where: 2388 Ballan Rd, Anakie
Cost: Adults $16, Children $8
More info: see the website
5. Ron Barassi Snr Park
Located in central Melbourne, Ron Barassi Snr park is fast becoming one of the more popular inner-city playgrounds for weekend visitors and city kids.
This awesome park, full of fabulous water play for kids, features a humongous wooden pyramid with two large metal tunnel slides on each side. This is truly something from War of the Worlds!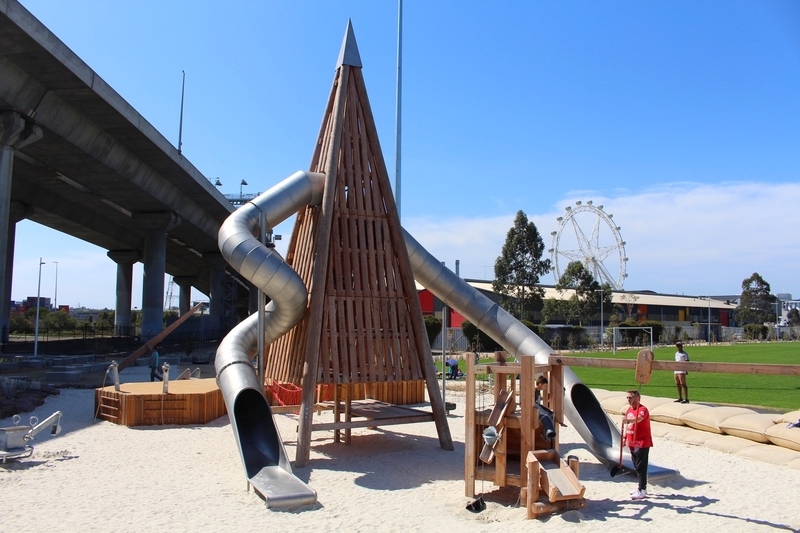 6. Watermarc
We had to include this one, because for kids who want to get wet, Melbourne's Watermarc has two of the coolest super slides in town, but they're definitely not for the fainthearted.
The slides are known as the 'Tantrum Alley Waterslide' (because you just know there will be tantrums when it's time to leave) and the 'Pipeline Waterslide', and both of them draw waterslide fans from all over Melbourne.
Where: 1 Flintoff St, Greensborough
Cost: Adults $16.90, children $12.80 for waterslide and pool use
More info: see the website