Six Of The Best Kids' Clothing Stores In Melbourne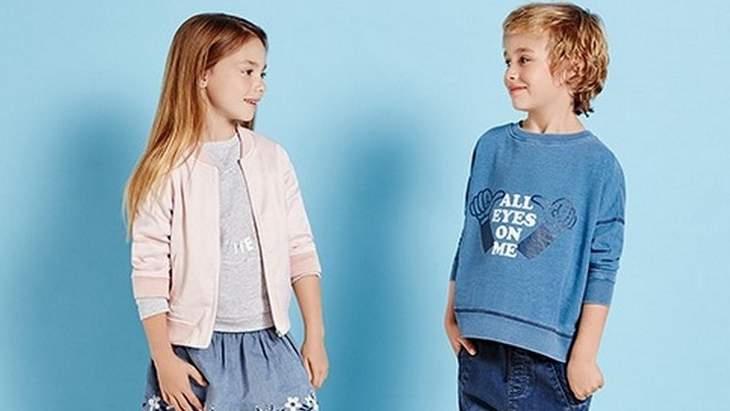 When it comes to kids' fashion, Melbourne dishes out everything from high-end designer labels to practical, low-cost streetwear and baby essentials. Naturally, we've picked several gems out of the bunch to point you in the right direction for quality kids' gear that will make your little ones the envy of the playground. Here are six of our favourite clothing stores for kids around inner Melbourne.
1. Tiny Polkadots
At Tiny Polkadots, everything is carefully selected and it's all divine. This is a gorgeous store to visit to get a special gift for a little someone.
Stocked clothing includes such brands as Munster Kids, Aden + Anais and Littlehorn, and you'll find gear for newborns and children up to 12 years.
Of course, like any fabulous boutique, there's always something else to grab your attention. Ride-ons, nursery furniture, toys and books all have a home at Tiny Polkadots. Good luck walking out with just one thing!

Where: Port Melbourne, Hampton and Middle Park
More info: see the website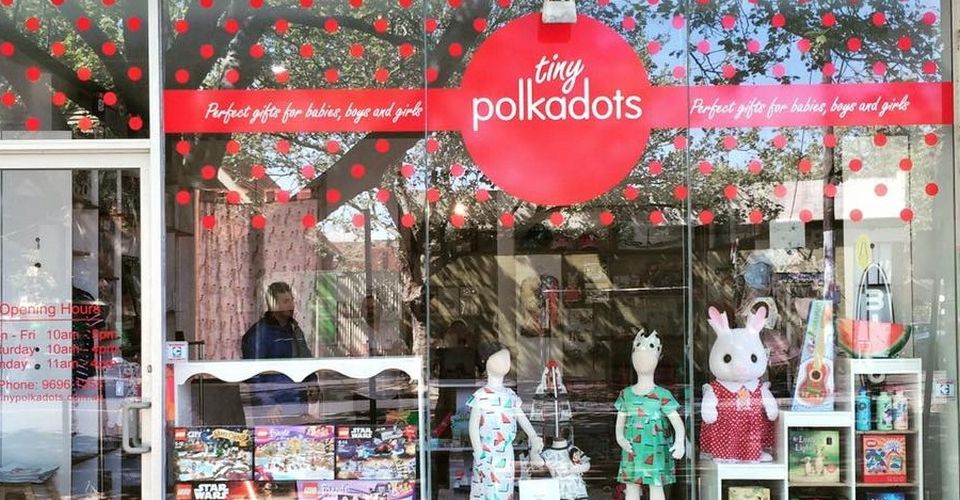 Image: Tiny Polkadots Facebook Page

2. H&M Melbourne
When H&M landed on Melbourne's scene in 2014, there was a collective sigh of relief from mothers all over the city. H&M, known for churning out on-trend, low-cost fashion has been a game-changer for kids' fashion in Melbourne – proving you don't have to spend a fortune to dress your kids like rockers.
At H&M you'll find everything you need from newborns to teens. You've got casual, you've got dressy, you've got accessories and even superhero costumes – because, at some stage, that will be all that matters to your child.
H&M's three-storey Bourke Street store is a bustling frenzy of fashion. The store is enormous and changeroom lines can be long, but they're worth it.

Where: Melbourne GPO, 350 Bourke St, Melbourne
More info: see the website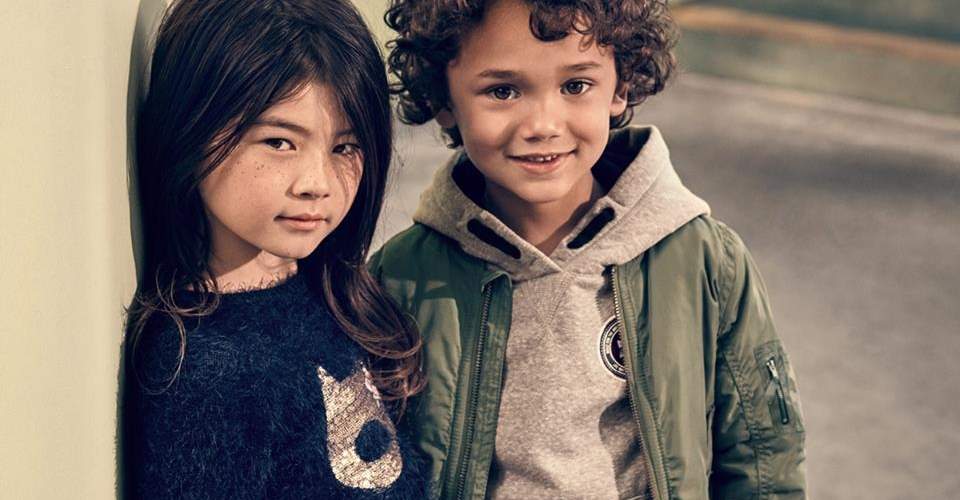 Image: H&M Melbourne

3. Uniqlo
Uniqlo was another international brand that Melburnians had to wait a while to get. But it's here, and it's getting plenty of love from fashion-forward families.
For practical kids' gear that's good quality and comes in great colours, Uniqlo is a great choice. Items like puffer vests, jackets, cardigans and hoodies are always popular purchases here.
You'll find babies' onesies, kids' pyjamas, tops, bottoms, outerwear and some great licensed collections.

Where: 321/269 Lonsdale St, Melbourne
More info: see the website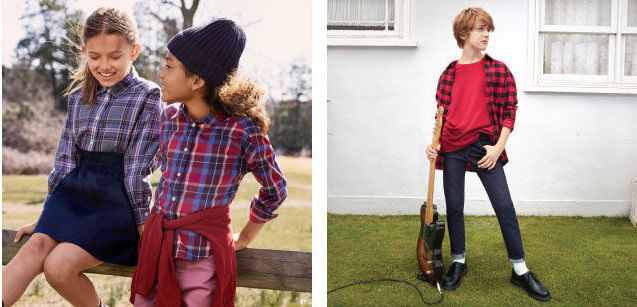 4. Balloon Kids Unplugged
It's not cheap, but it's guaranteed to have any mum swooning and wishing she could buy the entire store.
Balloon is found on up-market High St, Armadale, and whether you're just browsing or actually in the market for a beautiful designer piece for your little one (like the perfect Burberry jacket) this is a store you won't want to leave in a hurry.
Brands include Scotch & Soda, Burberry and Hugo Boss. You can also pick up toys and accessories here – if the budget stretches that far!

Where: 1017 High Street, Armadale
More info: see the website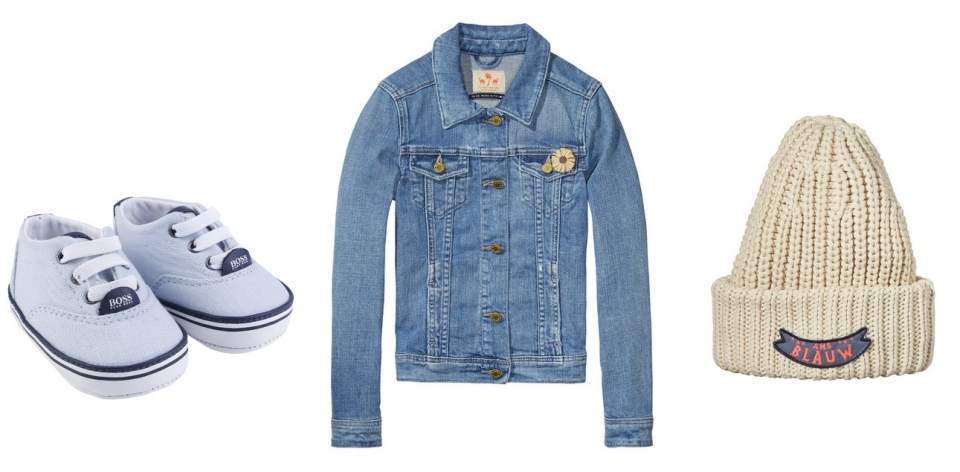 5. Cradle Rock
For another boutique favourite among the fashion-lovers of Melbourne, check out the Cradle Rock showroom based in Port Melbourne, less than a block from the beach.
Cradle Rock is something of a one-stop-shop come Christmas time. You'll find clothes, toys, knick-knacks, linen, footwear and so much more here – it's something of a treasure trove of kiddie goodies.
The brands are right up there and include Pure Baby, Children of the Tribe (swoon!) and White Soda among loads of others.

Where: 40 Stokes St, Port Melbourne
More info: see the website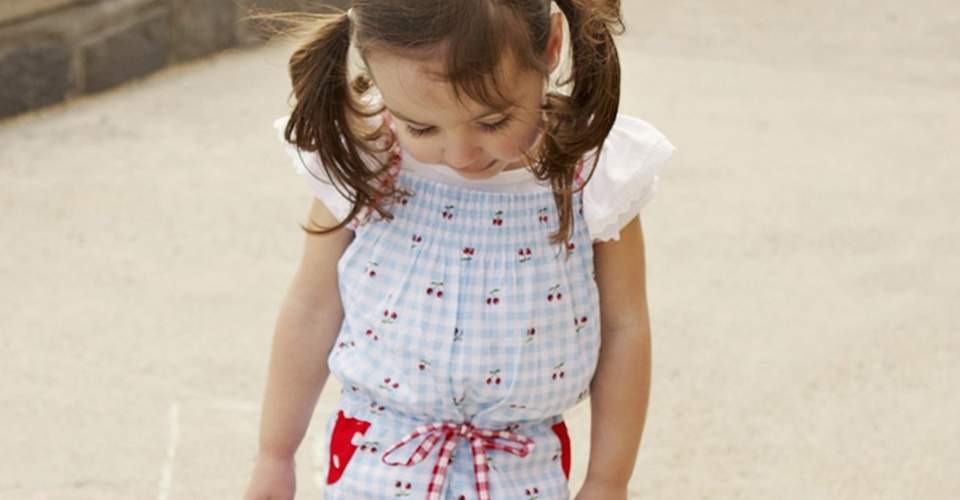 6. Seed Heritage
Seed Heritage is a brand that's synonymous with outstanding quality and contemporary, neutral tones. This is the modern place for an exquisite child's wardrobe.
At Seed, every single piece of clothing feels like heaven because each is made from natural fibres and fabrics that are gentle and comfortable on young skin.
With clothes and accessories available to fit ages birth to 16, Seed's pared-back style will always impress.

Where: There are numerous stores around Melbourne, including Melbourne Central, Emporium and Myer Melbourne.
More info: see the website