Six of the Best Indoor Party Venues in Melbourne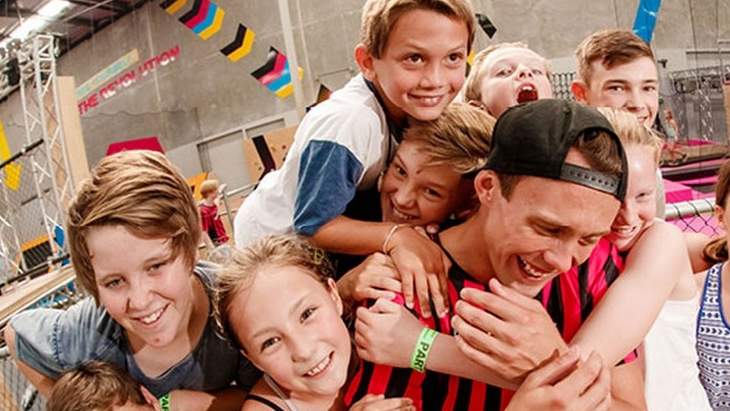 By: Katie Oliveira da Silveira, ellaslist
If the prospect of hours of food preparation, a house full of sugar-loaded kids and multiple spilled drinks terrifies you to the core, then then an indoor party venue could be just the ticket. In most cases, these venues take care of all the hard stuff, leaving you and the kids free to relax and enjoy the entertainment – without cleaning up a mess at the end. Here are six excellent indoor party venues in Melbourne
1. Crocs Playcentres
Crocs Playcentres are well known around town for being a fantastic all-weather option for kids with energy to burn. The equipment has been designed by indoor play specialists to ensure all amusements are safe, easy to use and super-fun. The centres all cater for toddlers as well as older kids, and have a fenced, custom-built area for bubs and tots only.
For parties there are multiple options here. You can pay for a party package which will include a themed party room and food, or simply purchase bulk children tickets (in lots of ten) and take advantage of the great café menu to feed your guests.
Where: Crocs Playcentres are located in 17 spots around Melbourne. See the website for the location nearest to you.
Cost: $80 for ten tickets (food, drinks and decorations not provided.)Or, if you want the whole shebang, you can pay $229 for up to eight kids (additional children $22.90 each) which includes a party room, host, food, invitations and unlimited play. Prices reach $339 for a Disco Party where little groovers are treated to dress-ups, glow sticks, fake tattoos, food, drinks and heaps more in a custom disco room. Party on, little ones!
More info: see the website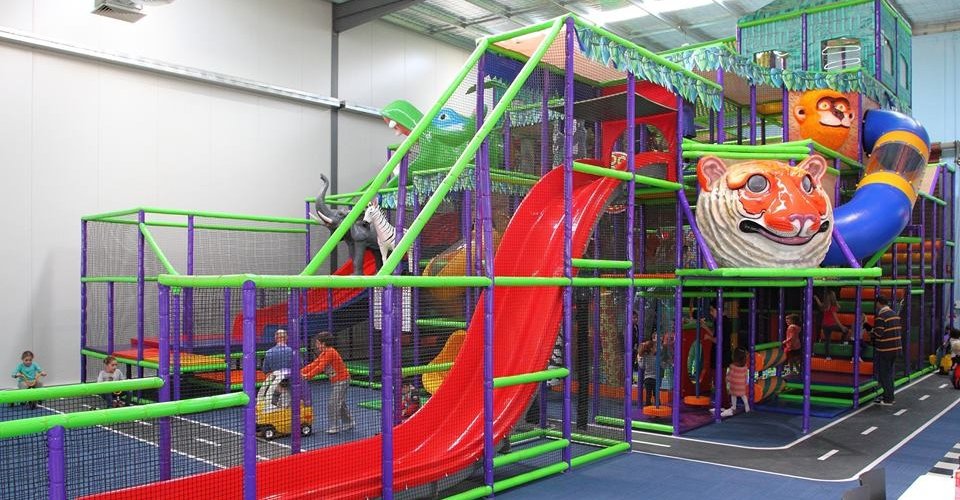 Source: Crocs Playcentre Facebook Page
2. Candy Hair
Located on the Bay Rd side of Southland Shopping Centre (near Kmart), you'll find a gorgeous little salon called Candy Hair that also doubles as a party room.
Party themes include: Sparkling Spa Party, Swashbuckling Pirate Party, Princess Tea Party, Enchanting Fairy Party, Glam Catwalk Party, Dancing Disco Party, Super Hero Party and the Prima Ballerina Party.
The minimum number of guests for each party is eight, with a maximum of 12 for weekend parties. Each party includes a party room, host, invitations, dress-ups, food and drink, group photo and brilliant activities. Each party runs for 90 minutes and requires that at least one adult be present for the duration.
Where: Westfield Southland, 1239 Nepean Highway, Cheltenham
Cost: All parties cost $22 per child, except for Glam Catwalk which is $25 per child.
More info: see the website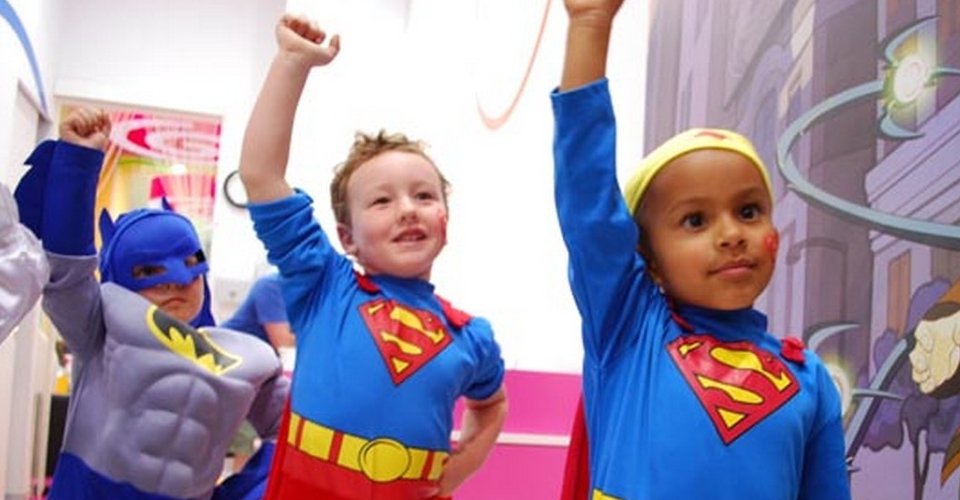 Source: Candy Hair
3. Build-a-Bear Workshops
Utterly adorable, and so much fun, Build-a-Bear Workshops are a favourite party venue for the younger kids.
Every guest at a Build-a-Bear Workshop party gets to take home their very own, hand-made furry friend. The party groups include a host and age-appropriate activities.
There is a minimum requirement of five children for a Build-a-Bear party, and you can customise your party package depending on how elaborate you'd like the bears to be. An adult must be present during the course of the event.
Where: Build-a-Bear Workshops are located in Chadstone Shopping Centre, Westfield Fountain Gate, Highpoint Shopping Centre, Westfield Geelong, Myer Melbourne City and Eastland.
Cost: Starts at $16 per person for an undressed bear, birth certificate, invitations, discount vouchers for guests and a host.
More info: see the website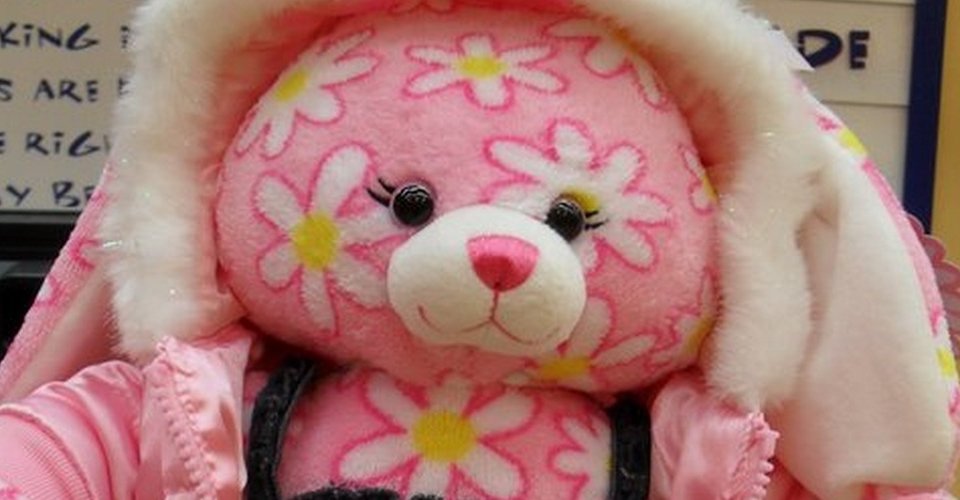 Source: Build-a-Bear Workshop Facebook Page QLD
4. Inflatable World
For serious bouncing, jumping and giggles, Inflatable World doesn't disappoint. With SO MUCH equipment, this is one venue that is guaranteed to keep party guests active for ages.
The party packages at Inflatable World are themed around sports. They include your own party room for two hours, food drink and lolly bags for guests and half-an-hour of a host-lead sport activity such as volleyball or beach soccer. Parents are invited to bring their own decorations to spruce up the table provided.
Where: There are 15 locations within Victoria. Check the website to find an Inflatable World near you.
Cost: Starts at $25 per child (minimum of 12 guests)
More info: see the website
Source: Inflatable World
5. Fairy Cool Parties
Located in Balwyn North, Fairy Cool Parties create magical experiences for fairy-obsessed little ones.
The gorgeous party venue can be hired exclusively for your little one's big day – meaning you don't have to share the premises with any other groups or visitors. The room itself has space for up to 35 children and party features include face painting, disco balls, red carpets and loads more.
Party themes include Character Parties, Cupcake Parties, Glamour Parties, Disco Parties and – of course – Pamper Parties. Each party (regardless of the theme) includes one fully-costumed host and an assistant, food and drinks, as well as a beautifully-decorated party table.
Where: 119 Bulleen Rd, Balwyn North
Cost: Character & Disco Parties $21 per child, Pamper and Glamour Parties $26 per child and Cupcake Decorating Parties are $28 per child.
More info: see the website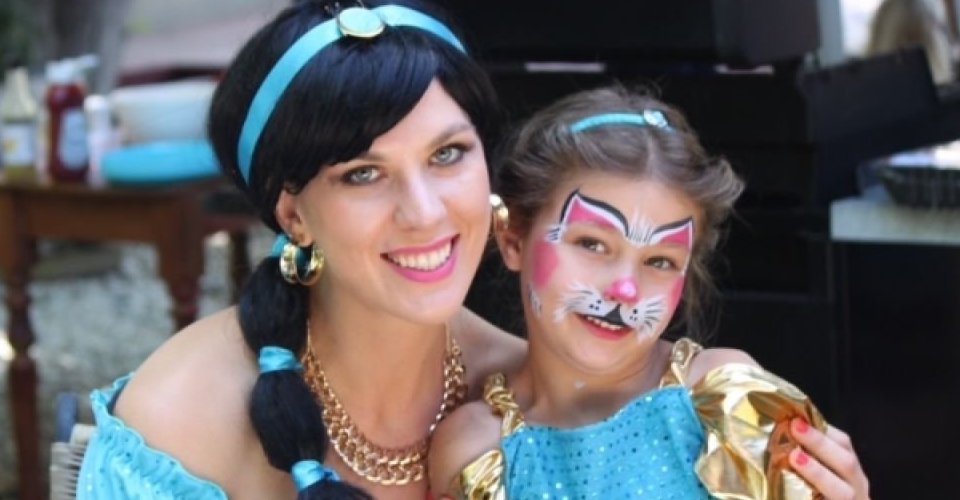 Source: Fairy Cool Parties
6. Bounce Inc Trampoline Parks
Kids will literally be flipping out over this party venue. Bounce Inc is an indoor trampolining centre PACKED with activities. You can bounce off walls, flip into the foam pit, or fine tune those somersaults on one of a hundred interconnected trampolines available. This is serious fun.
When it comes to parties, Bounce Inc packs the adrenalin in. Party guests receive a host, tailored activities and games, a party room and catering, as well as one hour of free jumping. The total party duration is two hours.
Where: There are Bounce Inc locations in Blackburn North, Glen Iris and Essendon Fields
Cost: Start at $29 per person, up to $32 per person depending on your catering choices
More info: see the website
https://youtu.be/6VKg83YlFnM