Six of the Best Hotel Brunches In Melbourne
By Stacey Roberts, ellaslist
I have to say, there's not many phrases that excite me more than the words "buffet breakfast", and Melbourne's brunch options do not disappoint. Where even fussy eaters will find something without whingeing, and we can have three pieces of toast with six inches of butter alongside our breakfasts and nobody will judge us. Pure heaven, you say? I won't disagree!
Below is a mix of the best buffet and a la carte breakfast options Melbourne is serving up day after day.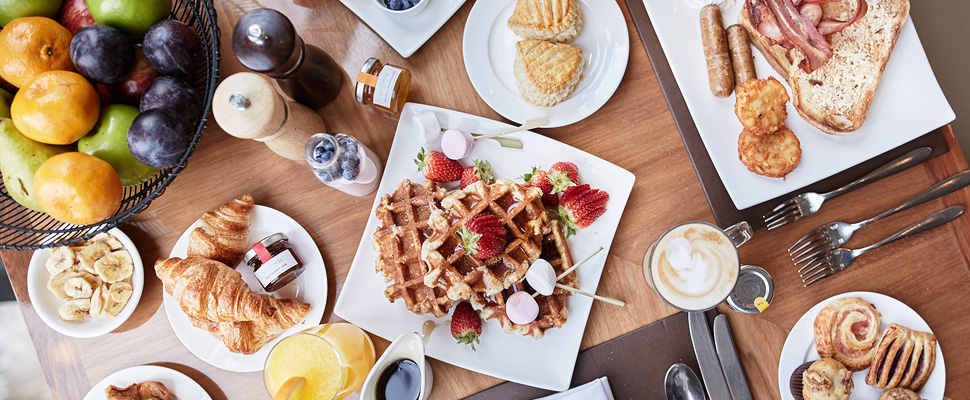 Credit: Melba
1. Melba at The Langham

CHOCOLATE FOUNTAIN. Yes, for breakfast. Special occasion or no, we're glad it's there.
For $40 per adult between the hours of 6:30-10:30 (kids 4-12 years at half adult price, kids 3 and under dine free) you can fill up on pancakes, smoothies, cereal, pastries, pork buns, miso soup, and fruit in addition to your usual bacon, sausages, eggs, various veg, cold cuts, cheese, yogurt, and if you're anything like me, more cheese.
2. Lane Restaurant at Novotel Melbourne on Collins
The utterly gorgeous Lane Restaurant in the Novotel hotel on Collins St has an utterly gorgeous breakfast buffet from 6am to match. But for kids, the real fun comes with the "popcakes" pancake machine and make-your-own juice bar.
For the big kids, the excitement comes at the egg station where you can get a plateful any way you like, and the excellent coffee.
3. Allegro Restaurant, The Westin
As part of The Westin's "ongoing commitment to personal renewal", Allegro brunch options focus on superfoods and making them damn tasty. Don't be surprised to find beans, broccoli, and dark chocolate on your early morning breakfast, but for your traditional types, there's still plenty of eggs on toast options, juices, Belgian waffles, porridge, yogurt, pastries and cereal.
Kids eat for $10, and the menu includes banana and beetroot pancakes, cereal, peanut butter and banana sandwich, and DIY granola parfaits.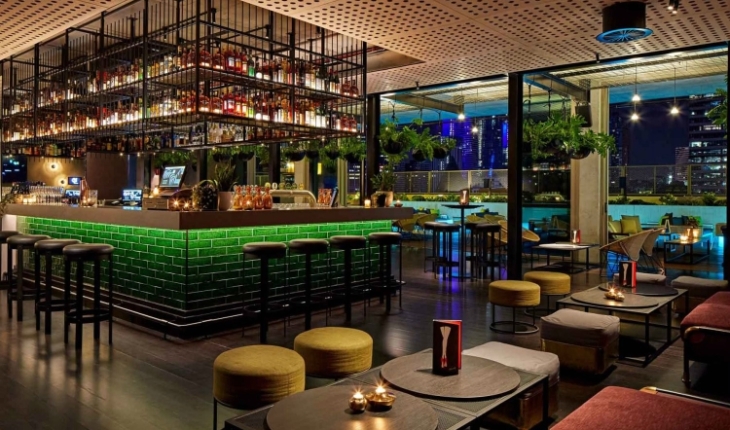 4. Pascale Bar and Grill, QT Melbourne
As with all QT properties, the breakfast at Pascale is Top. Of. The. Line. They do not muck around when it comes to serving up breakfast brilliance.
Even the littlest guests are catered for, with purees for baby available, through to boiled egg and toast soldiers, mini chocolate croissant, or waffles with either coconut vanilla yogurt or chocolate banana sauce. If their appetites are a bit heartier, the grown up options are also pretty flash: shakshuka, complex congee, smoked salmon omelette, woodfired clay pot eggs, eggs Rockefeller (with caviar and brioche, naturally!) and black truffle scrambled eggs among your usual yogurts and cereals.
5. Collins Kitchen, Grand Hyatt
If you're looking for Gourmet Traveller Hotel Guide's Best Breakfast, then look no further! Collins Kitchen took out the top spot in 2015 and 2016 and it's easy to see why.
Start with your seasonal fruits and Gippsland yogurt, before moving onto a bakery basket, pancakes or waffles, take a detour through to eggs bacon, chipolatas, chorizo ham, croquette, asparagus, hashbrowns, baked beans, smoked tomatos, mashed avocado, wood fire roasted mushrooms and sauteed spinach territory, before homing in on the breakfast burger with sriracha mayo, omelettes, juice, tea, and coffee.
Better yet, stay two nights so you can do it twice.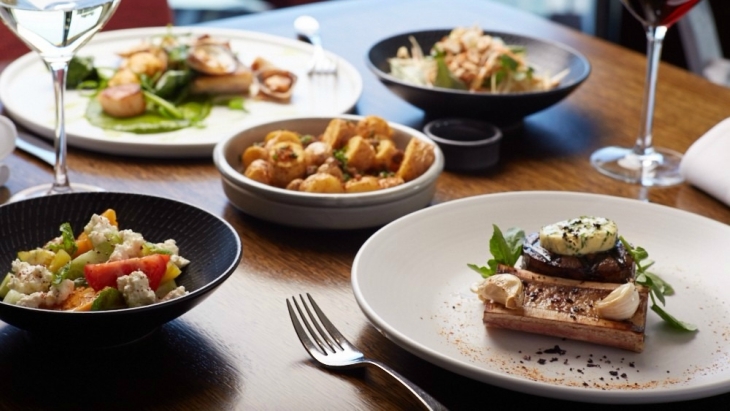 6. No35, Sofitel Melbourne on Collins
I have never been disappointed by a Sofitel breakfast, and the Melbourne arm is no different. As far as buffets go, the're incredible, or you can opt for the continental or a la carte version.
Grab pastries, toast, fruit platters, yogurt, French or European breakfasts, omelettes, benedicts, pancake, waffle, crepe and/or champagne… go on, they're open anyway! It goes really well with bircher muesli.
Open 6.30 – 10.30am Monday – Friday, or all 7 days for Sofitel Melbourne on Collins guests.