Six of the Best Cheap Holiday Destinations Near Melbourne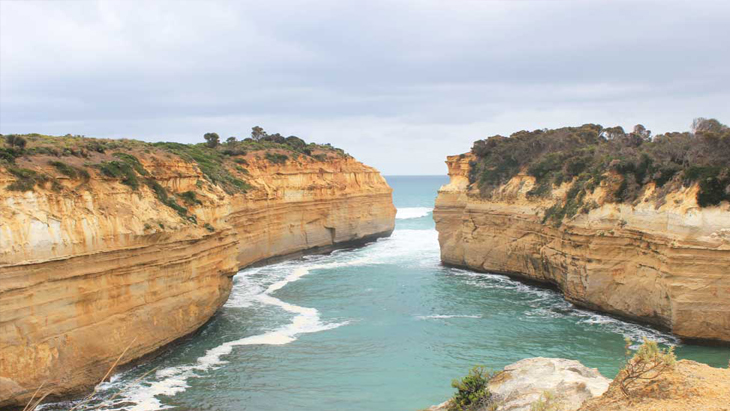 By Stacey Roberts, ellaslist
It's time to get away from it all, but the savings aren't looking as healthy as you'd like them to – never fear, there's plenty of vacation spots near Melbourne that provide heaps of cheap or free entertainment and family-friendly accommodation that won't break the bank.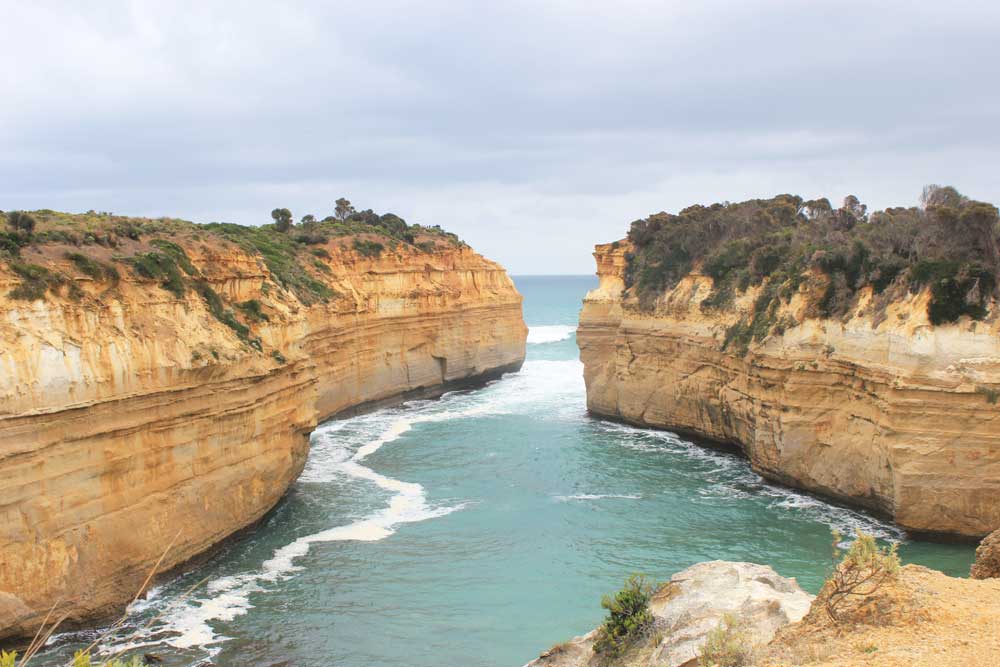 1. The Great Ocean Road
While the beautiful towns along the Great Ocean Road are popular tourist destinations, you can still find some wallet-friendly places to stay, and an abundance of free natural activities to keep everyone happy on your holiday.
The motels along the scenic stretch of Victorian coastline are clean and good value, some of the rooms are quite large (for those of us with childhood memories of tiny motel rooms where you're constantly bumping into every single other member of your family) and are more like mini apartments with kitchenettes, which makes for an even cheaper stay if you make your own meals.
Holiday parks abound, and Warrnambool in particular is a great place to go to find playgrounds and entertainment inside the campsites to please even the most bored young traveller. The shipwrecked sound and laser show and the Flagstaff Hill Maritime Village in general, Lake Pertobe Adventure Playground, and Tower Hill Wildlife Reserve are some of the hottest places for kids to have an absolute whale of a time. Better still if they're into shipwrecks and old pirate lore, as this part of Australia is absolutely teeming with it.
It takes about 3-4 hours to drive one way down the Great Ocean Road (or GOR, as it's known) but to make a real vacation of it, you could stay in a different place each night and still not be too out of pocket.
There are more natural wonders, nature hikes, mountains, cliffs, waterfalls and lookouts that cost nothing to enjoy than you can poke a stick at along the Road, but of course, there are other affordable entertainment and dining options as well.
2. Echuca Moama
This area is almost Holiday Park Mecca it's such a popular choice with families. On the banks of the Murray and Campaspe Rivers, things like taking a leisurely cruise upon one of three paddlesteamers, fishing, canoeing, kayaking, waterskiing and swimming are among your entertainment options, as is poking around our ocker history inside the National Holden Museum and the Great Aussie Beer Shed.
The Billabong Ranch Adventure Park is a great family day out with paddle boats, horseriding, camel riding, bungee trampoline, rock climbing, mini golf, archery, animal nursery, frisbee golf, and huge playground that includes outdoor ten pin bowling and beach volleyball.
In a place so steeped in history it's impossible to miss – from the Wagirra Trail and Yindyamarra Sculpture Walk to the Murrabit Railway Trail and Walking Track.
3. Philip Island
Two hours' drive from Melbourne lies an absolute gem: Philip Island. A real throwback to the chilled out 80's beach vibe, its cheap to stay at, and full of awesome stuff for kids to do. Bring your tent or caravan, settle down in a BnB, grab a couple of beds in a backpacker's hostel, spend a few nights among the animals on a farmstay, or go the traditional holiday house or motel and get ready to have the holiday you'll all be talking about for years to come.
For nature-filled days out, try Rhyll Trout and Bush Tucker Farm, Warrook Farm, Koala Conservation Centre, or pop down to the viewing area at Summerland Beach at twilight and see the rush of Little Penguins coming ashore for the night.
For non-beachy, non-critter adventures, try A Maze'N Things, Antarctic Journey, Philip Island Chocolate Factory, Vietnam Veterans Museum or challenge each other to a round or two of ten pin bowling.
4. Yarra Valley
Not only just wine country (although it IS definitely wine country and quite a bit of it is child-friendly), there are quite a few places to stay and play in the area. The Healesville Sanctuary is an obvious choice for a fun family day out, and when the weather is good, so is Seville Water Park and accompanying play space.
For something a little different (and delicious), check out Yarra Valley Chocolaterie where you can see French and Belgian chocolatiers making scrumptious eats behind big glass windows, have a pint and a meal at the kid-friendly Hargreaves Hill Hotel, The Big Bouquet Gerbera and Alpaca Farm (what a combination, eh?!) or even the historic Yarra Valley Railway for some throwback fun on a train or trolley ride through to Tunnel Hill Winery.
We've had excellent accommodation through Air BnB while you can choose anything from a dainty cottage to a giant house with plenty of bedrooms, the prices are pretty decent. In keeping with budget-friendly choices, you could opt for a farm stay, motel, or one of the nearby holiday parks.
5. Lakes Entrance
One of my own fond childhood holiday memories, Lakes Entrance is a bit of a drive from Melbs (about four hours, give or take). It's lakes, lakes everywhere, so you can imagine the vibe is beachy, fish-y, and swim-y. Head out onto the water with a Peels Lake or Lonsdale cruise, or at your own pace in a paddle boat or catamaran, or just dip your toes in the shallows while having a nearby picnic or barbecue – the Apex park is a popular spot.
Take a peek through the underground wonderland that is Buchan Caves – to really make the most of it, allow a whole day and then you can hang out in the park or by the river and relax.
pub for lunch at Metung
Another great day trip is through to Paynesville for some swimming, boating and fishing, and then jump on the free ferry over to Raymond Island for a poke around the interesting houses along interesting streets before stopping for a play at the playground. You can even go bushwalking or birdwatching, as the human population might be small, but the natural one isn't!
Playground-wise, you can't go past Howitt Park Adventure Playground with tons of equipment for kids and a pretty awesome vantage point on the top of the hill as you come off the Mitchell River Bridge.
Plenty of accommodation to choose from, cheaper options include several motor inns, the free camping spots in Colquhoun State Forest, cottages, and caravan/tourist/holiday parks with cabins and powered sites.
6. Daylesford
You're only an hour away from Melbourne, but you may as well be on the other side of the country with all its dreamy, country relaxedness. Yes, relaxedness.
Outdoorsy park pursuits include Wombat Hill Gardens, Lake Daylesford with a stopoff at the playground, or even Jubilee Lake where you can play a bit of cricket (mind the peacocks!) or go in search of the mineral springs in the area.
If you're wanting something a bit out of the ordinary, try The Tangled Maze, with miniature golf, giant chess, bocce or quoits, or wander through the Lavandula Swiss Italian Farm and its orchards, groves, and gardens. Set up a picnic among the lavender fields, or head to the onsite cafe for treats.
Trek through the Daylesford Mill Markets (you're not going to want to leave so don't be in a hurry to get anywhere straight after!) or take a look through the Sunday markets at the railway station.
You really are spoiled for choice in the accommodation department, with plenty of choices for the budget-conscious. Try the pet-friendly Bohemia Bush Views house on 3 acres for the kids to run around on, or any one of the cottages or farm stays, which have reasonable rates. The Daylesford Motor Inn won't see you too out of pocket, either.
Where do you love to go when the mood to go on holiday is high, but the cash flow is low?