Six Fun Things to Cook with Kids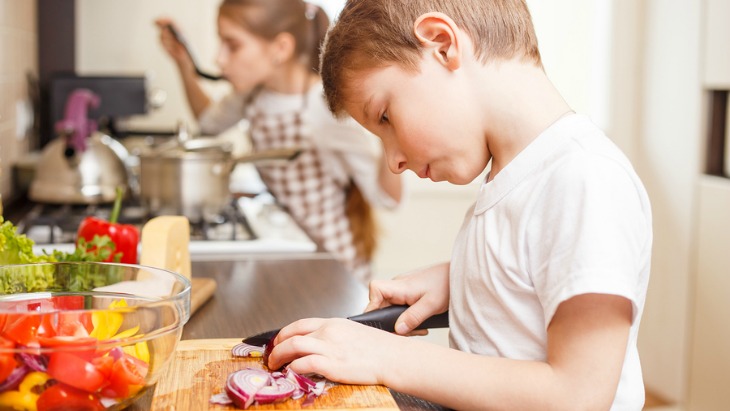 By Megan Gibson, ellaslist explorer
Tried and tested! You'll love these easy-peasy lemon-squeasy dishes to make with children, each with minimal ingredients and a simple method to make the kids-in-the-experienceperience a hassle-free one.
1. Homemade Pizza
Whether you make the dough or purchase a pre-made base, pizzas are an amazing food to make as a family. Roll out your dough, spoon on some sauce and top with your favourite ingredients. Ham, salami, chicken, olives, capsicum, pineapple, onion, mushroom, basil, and tomatoes. It's best if everyone has their own pizza and can add the toppings they enjoy.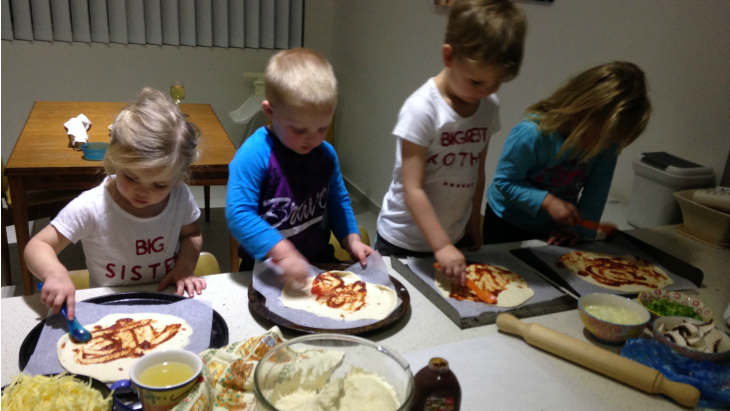 2. Pancakes
They are really simple to make and only use flour, eggs, milk and sugar (you can even omit the sugar if you are feeling healthy). Pancakes make the perfect snack for a trip to the park but can also be dressed up with bananas, berries, honey, maple syrup, yoghurt or cream. Why not let the kids use toppings to make funny faces on their pancakes?
3. Pastry Anything!
We love apple pies. Making your own pastry may take a little longer but kneading and rolling is half the fun. The pastry recipe I use always has enough pastry left over for the kids to make some mini apple turnovers, with a slice of apple and a pinch of sugar. They adore having their own personal "pies".
4. Salad Gardens
Technically this only requires preparation, not cooking, but my kids love these and they are so healthy. I cut tomatoes around the middle in a zig zag pattern to make a "flower", a carrot stalk is topped by a mushroom cap as a fairy house, I make "zebra cucumbers" by peeling alternate sections off a cucumber with a potato peeler. I also cut capsicum into rounds to make bracelets, and used broccoli spears as trees... the sky is the limit! Why not use a slice of cheese and some cookie cutters to make a dinosaur landscape or Christmas-themed salad plate?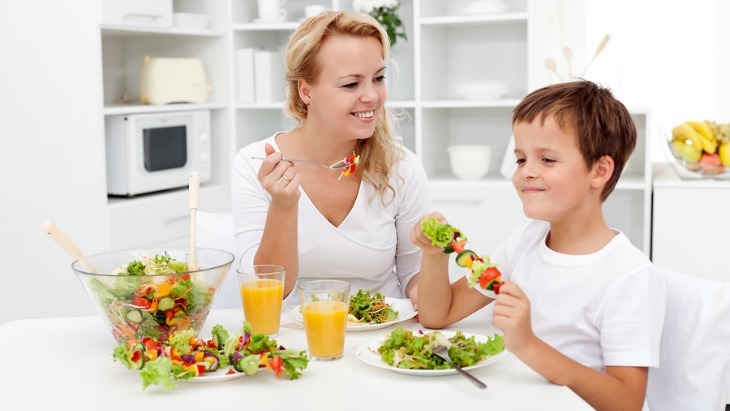 5. Homemade Pasta
It is so much better than the dried, store-bought variety, but it does take time and some equipment so is best on a special occasion. Mix up the pasta dough and then set the kids to work winding it through a pasta machine (ask around among your friends, someone likely has one in the cupboard you can borrow). You can make a filled pasta with spinach leaves, basil and ricotta or use a meat mixture instead. Alternatively you can roll lasagne sheets or spaghetti. It really is a labour of love but kids get a real kick out of this old fashioned method of cooking. Serve with a tomato based sauce and some grated cheese.
6. Rice Paper Rolls
They require a little bit of preparation but kids can get very hands-on with the construction. When you purchase rice paper sheets from the supermarket the instructions are generally printed on the back. Make sure to get some veggies, carrots, spring onions and bean sprouts, some rice noodles and either chicken, tofu or prawns while you are at the shops. And a good dipping sauce is a must. Prepare all the ingredients and help the kids soak their rice paper to soften them before filling and eating. Kids will also get a kick out of adding a drop of food colouring to the rice noodles for a really exotic look.
I am a Sydney-sider born and bred, but spent 12 years living in Wagga, Canberra and London. I am married to an Englishman and we have three children, Eli age 5, Allegra nearly 3 and Cooper who is just 5 months.
I am a stay at home Mum and keep myself sane by getting out and about and exploring all that Sydney has to offer. The kids and I enjoy parks, museums, picnics, playgroup, gardening, walking, cycling and road-tripping. I am the typical "crafty" mum and love getting my hands dirty, taking photos, and running (sort of). You can read my blog here.