Service Fit For A Governor At The Governors Table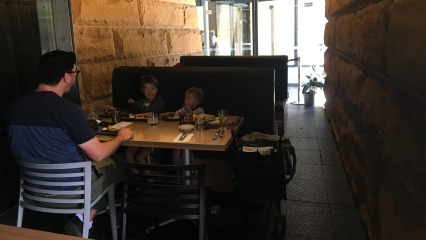 By: Vanessa Ward, ellaslist explorer
While visiting the Sand in the City exhibition, bring the family to The Governors Table where kids eat FREE with each adult main meal ordered (T&C's apply).
Eating at a cafe in the city with kids can be a daunting prospect and so I approached our lunch at The Governors Table with some trepidation. Would it be too formal for two and six year old boys? Would the service be too slow for the two year old whose nap time was fast approaching? Would we disturb the other diners?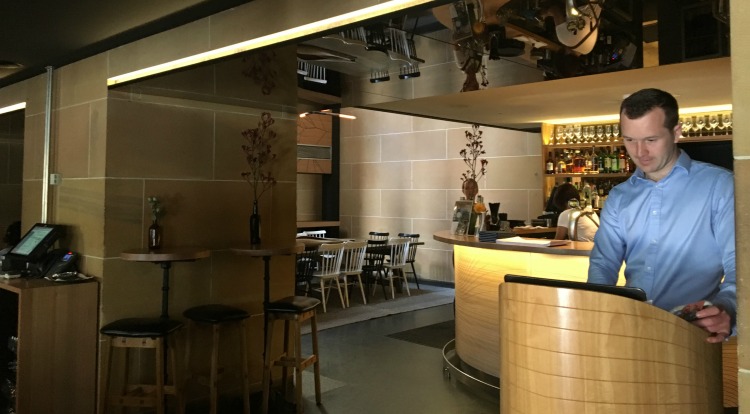 Impressive Design

Set on the site of the first Government House and adjacent to the Museum of Sydney is The Governors Table. The first thing that struck me was the use of traditional materials such as stone, wood and steel, in making this cafe look modern and appealing. We chose to sit in the outdoor area, which is still undercover, and our table sat between two impressive large stone walls. This turned out to be a good decision as the kids were able to be a bit noisier than had we been inside, and we could easily take them for a run around the museum's forecourt while waiting for our meals.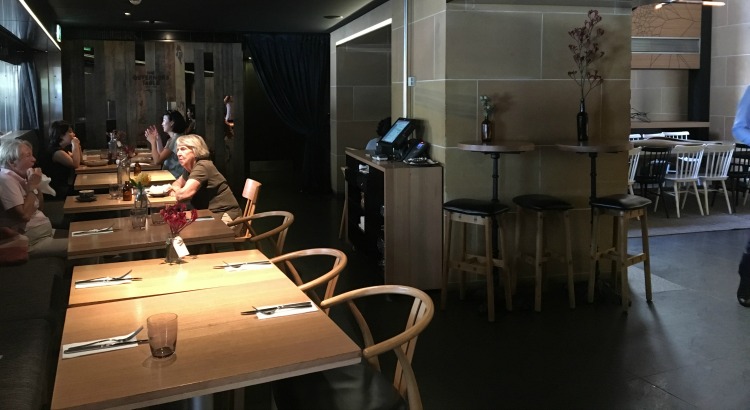 Service Fit For A Governor

The service was impeccable. Our order was taken quickly and the drinks and food arrived promptly. While at night The Governors Table offers an a la carte menu, during the day there is a delicious cafe style menu, suitable for dining with all the family. Lunch is available seven days and an All-Day Brunch menu is available on Saturday and Sunday.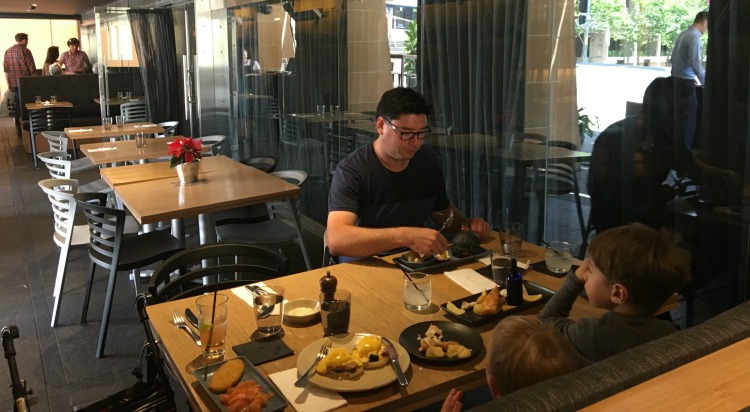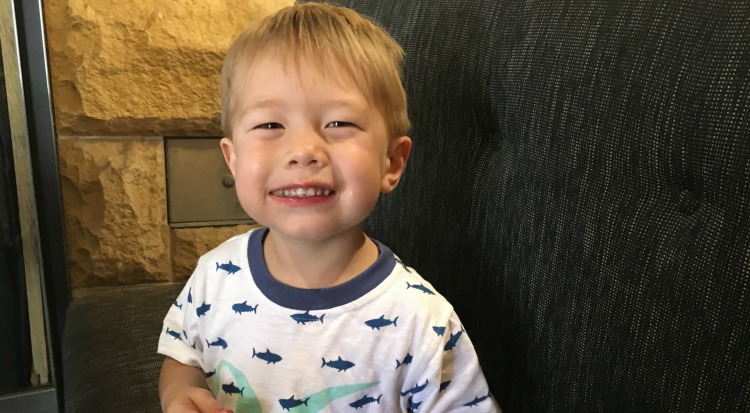 Impressive Menu

We chose from the All-Day Brunch menu. My husband selected the Rangers valley short rib burger ($18) which he found to be delicious. I chose the Classic Eggs Benedict ($18) which was also tasty.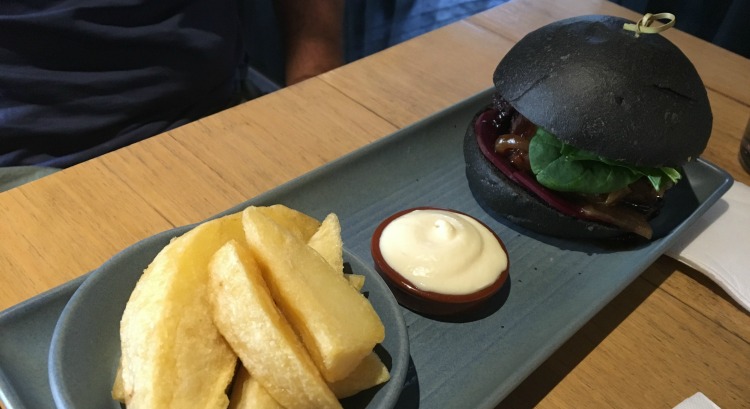 The Kids Menu had six choices, all $12 and under. It had a good range of items such as Ham and cheese toasties, Scrambled eggs, bacon and toast, Pasta and tomato sauce, Chicken schnitzel and chips, and more. My kids wanted Fish and chips ($26) so I ordered this from the main menu for them to share, and they happily accommodated us with an extra plate.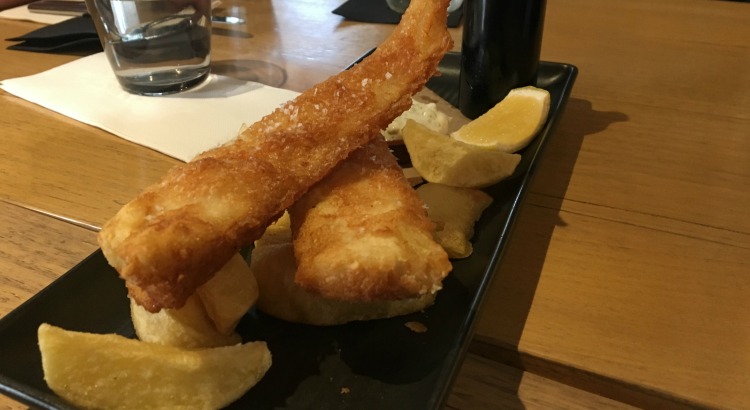 While the service was amazing, my two year old was still letting us all know that it was time for bed so I didn't get to try the desserts. I look forward to returning for the Raspberry and white chocolate cheesecake ($13) or perhaps the Peanut butter ice-cream sandwich ($13). Their coffee cart meant that we could take some coffees with us.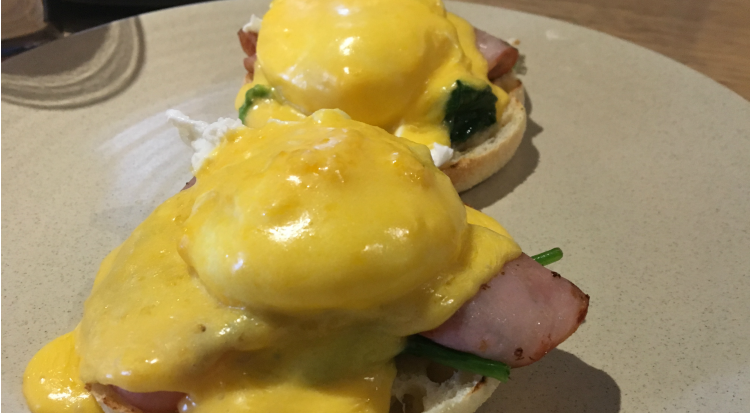 Our Verdict

High chairs are available if needed but note that there are no baby change facilities. These are available at the adjacent Museum of Sydney.
We had an enjoyable dining experience and so with my fears alleviated, I can say with certainty that I will return to The Governors Table with all the family.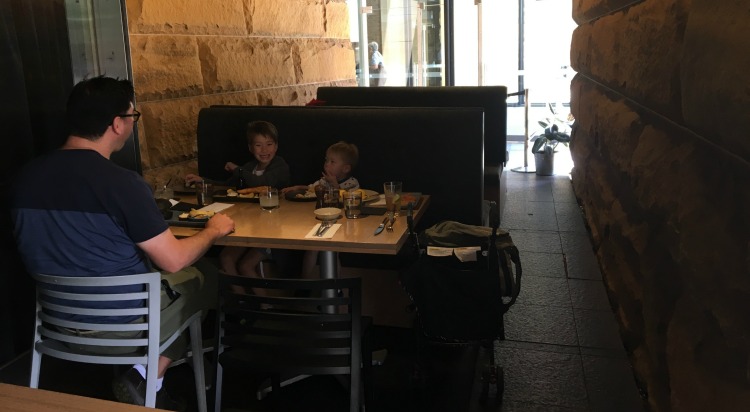 In a Nutshell

What makes the cafe kid- friendly: Kids Menu, fast and friendly service
Atmosphere: Cafe-style lunch with the impeccable service of a high class restaurant
The Food: Well-presented meals that are delicious
Value-for-money: Reasonable prices with a range of options for kids
Special features & Fun bits: On the site of the First Government House
Who is the cafe best suited for? Suitable for everyone during the day. The a la carte Menu indicates a more formal restaurant at night.
What did you love: The attentive service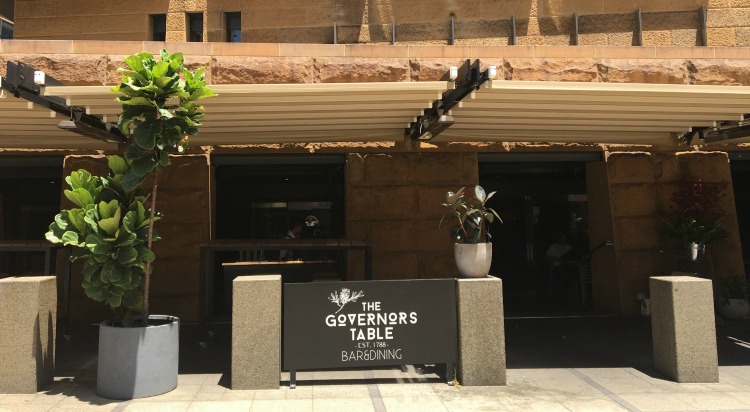 What You Need To Know

Opening Times:
Monday-Friday: Open from 12pm for lunch
Tuesday-Friday: Open for lunch and dinner from 12pm – late
Saturday: Open for All-day Brunch and dinner from 8:30am – late
Sunday: Open for All-day Brunch from 9am – 2:30pm
Phone: 9241 1788
Address: Cnr Phillip & Bridge Streets, Sydney
More info: Visit their website
I'm excited be one of the new ellaslist explorers and am looking forward to exploring Sydney further along with my mini-explorer boys Hal, aged 1, and Madden, aged 5, and the other big explorer, my husband Brad.
I'm a primary school teacher and when I'm not working we all enjoy getting out and about. With two active boys we can often be found at Sydney parks with our current favourites being Lakes Edge Park at the Ponds and the Blaxland Riverside Park at Newington. We live in the Hills district and spend a lot of our free time at the parks (and the James Ruse Reserve Water Playground), cafes and along the river in Parramatta. We enjoy going to shows together with Madden's favourite being The Gruffalo at Glen Street Theatre. We love to travel and have enjoyed recent family trips to Warren, Wagga Wagga, Bermagui, Burleigh Heads and Kangaroo Island. We have nicknamed Madden the jock thanks to his love of all sporting events so as well as watching his Saturday soccer matches we are often cheering on teams at a variety of sporting events. I just asked Madden what we do as a family and his response was 'relax', which is what we like to do after exploring all of the above.