Secrets To Getting A Spot In Your Dream Childcare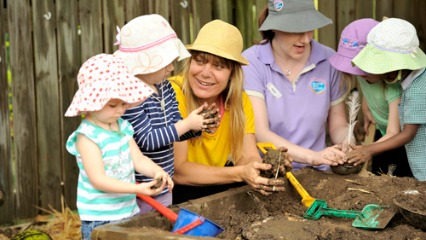 It seems that these days when you have a baby, your pre-birth checklist can read something like this: buy nappies, baby proof the house, set up the cot….and put your child's name down for daycare.
It's so hard for mums going back to work to find the right kind of daycare for their little ones, especially in Sydney where demand is off the charts and you could be on a waitlist for as long as 2 years.
We spoke exclusively to Nicole Jones, the state manager at Goodstart Early Learning Centre, and asked her to share some secret tips for parents and carers to use to secure their child a spot in an excellent day care.
1. Do you really need to put your name down at a childcare when you're pregnant?
The best way to ensure you find the care you need is to start looking early, and during pregnancy is a great time to start. Finding high quality child care is extremely important. We know from research that 80 percent of a child's brain development occurs in the first five years, and children who attend early learning are one third less likely to start school behind. When it comes to Sydney and other large cities, childcare is in high demand so by taking a proactive approach and starting your search early, you will be in a better position to secure childcare where and when you need it. If you leave it too close to the time that care is needed, it might be necessary to put your name down for as many as 8 centres- so be prepared to be flexible with your choice of centre.
2. For mums new to an area, where do you recommend they search for local childcare centres? Is there a central resource listing all available childcare or those with availability?
A good place to start your search is the Australian Children's Education & Care Quality Authority (ACECQA) Building Blocks website where you can find a range of centres within your local area. For up-to-date information regarding Goodstart Early Learning centre locations and availability, we recommend visiting the Goodstart website, search for centres in your local area, in close proximity to, or on route to work and call 1800 222 543. Our team will organise a centre tour, discuss your needs and childcare availability.
3. Do you give priority to those parents who have visited the centre with their child prior to going on the waitlist?
There isn't priority given to these parents, however, we do strongly recommend that parents who are interested in joining a waitlists undertake a centre tour. It's a valuable way for parents to meet our centre directors, educators and Preschool teachers. At a Goodstart tour, parents are able to get a feel of our indoor and outdoor learning environments and hear first-hand how we support a child's learning, development and wellbeing through our evidence-informed practice including our play-based learning approach.
Also, it sure won't hurt if the centre can see what a well behaved and adorable child you have!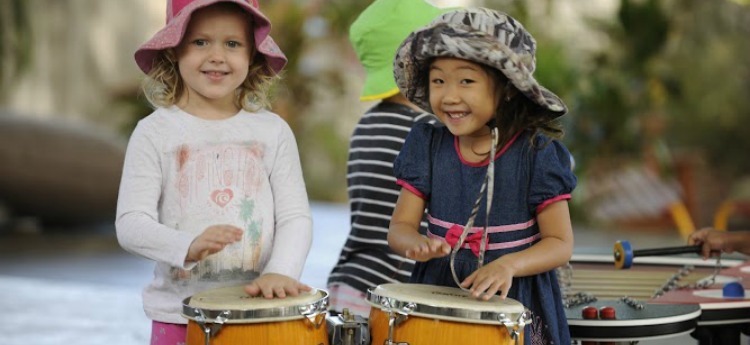 4. There's a myth that the more you call the childcare, the more likely you are to get a place – is this true or is there a strict protocol of first on the list, first to get a place?
Our tip would be wherever possible, to remain flexible with your start date and days of childcare. When a spot becomes available at a centre, remaining flexible with your days can mean you get your foot in the door.
Once your child is within care, our centre director will work with you to help secure additional days or preferred days once places become available. Once your child is within care, you will have first preference over other families on our waitlists. Over time, there is a high likelihood you will secure your preferred days of care.
We also encourage and recommend parents ultimately seek to book consecutive days of childcare rather than one day on and one day off. Consecutive days support continuity in routine for children, enables them to play and interact with the same friendship groups and it results in better learning, development and wellbeing outcomes.
Whilst the general rule is that it's never good to hassle centres, it is often a nice idea to perhaps send the daycare a picture of your baby when they're born to keep you on their radar. It's also important to be easily contactable, so they don't have to chase you up when spots become available.
At Goodstart, we certainly offer places to families according to the order they joined the list and whether they match the available vacancy.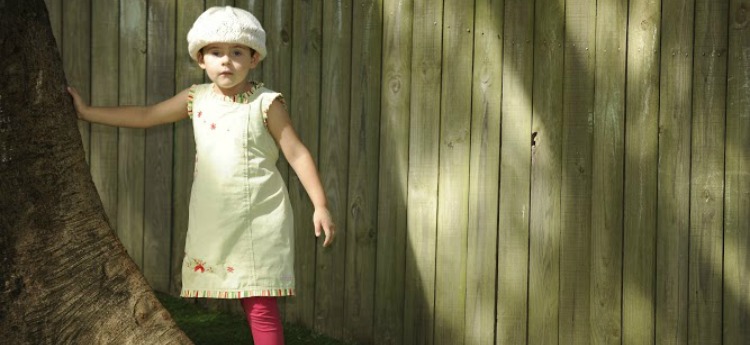 5. Do childcare centres have any quotas to meet with regards to sex, religious background or ethic diversity which could impact how quickly a child rises to the top of a waitlist?
We are guided by the government's priority of access guidelines. All Child Care Benefit approved child care services follow the Australian Government priority of access guidelines for centre waitlists or when a limited number of vacant places exist. First priority is a child at risk of serious abuse or neglect, second priority is a child of a single parent who satisfies, or parents who both satisfy the work/training/study test, and any other child as third priority.
If you and your child fall into any of the categories, reference this within your application. To learn more visit the Government's place-allocation guide.
6. Why do childcare centres charge a waitlist fee and what happens to it if no place becomes available?
While it may be common practice in our sector to charge waitlist fees, Goodstart only charges a booking fee after a childcare place has been confirmed.
GOODSTART EARLY LEARNING CENTRE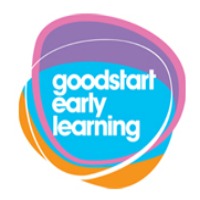 What is Goodstart Early Learning Centre?
Goodstart Early Learning is a not-for-profit social enterprise providing high quality early learning and care for over 71,000 children across 643 centres across Australia. Goodstart centres have access to best practice training on pedagogy in the early years, with this evidence-informed practice implemented in our early learning programming, including our Preschool programs. Each centre is unique – building a strong community of families, educators and children in every community in which it operates.
Three New Sydney Centres Opening Soon:
In Sydney, we are proud to welcome the addition of three new centres to our network, built by the City of Sydney and operated by Goodstart. These centres are located at Bourke Street, Darlinghurst; Huntley Street, Alexandria; and The Crescent, Annandale.
These purpose-built centres boast stimulating indoor and outdoor learning environments for children and help meet the demand for affordable quality childcare in the inner city. Our Huntley Street Early Learning Centre is set to open in September and features a sand pit, bike track, water play and vegetable patches in its large landscaped outdoor play area.
The East Sydney Early Learning Centre at 277 Bourke Street Darlinghurst and the Crescent Early Learning Centre in Annandale are both expected to open in September.
To learn more or enquire about enrolments, visit the website.