Running Late? Inner West Parents Will Have To Fork Out The Big Bucks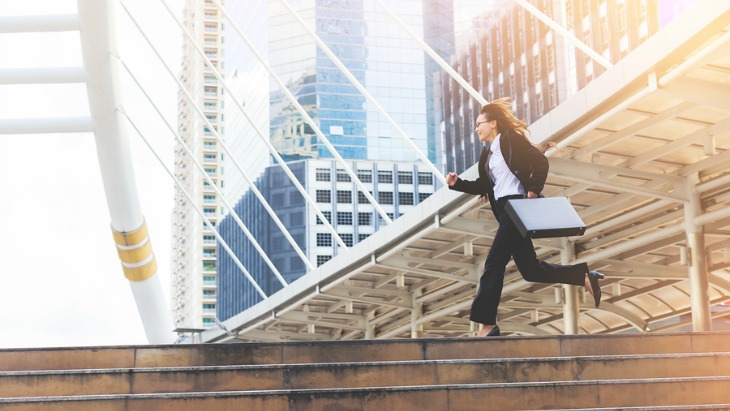 By: Phoebe Ackland, ellaslist
Stuck in traffic? Boss keeping you back a few minutes? Sorry, Inner West mums and dads- but it'll cost ya.
Parents with children in care are now being charged $3 per minute that they have not picked up their child, meaning that a mere 15-minute hold up could cost you $45. To boot, if you incur two late strikes in one year, then every block of 15 minutes of lateness will cost you not $45, but $100. Utterly ridiculous, we think! As if working mums and dads needed anything to make life more difficult, or expensive...
According to news local, one spokeswoman from the Inner West Council said the fees have been implemented as "a stronger disincentive" for the "ongoing issue" of parents picking up their little ones late. Of course, many parents strongly disagree.
Stanmore dad Ben Golder told news local: "The idea that the fees will be an incentive for parents to pick their kids up on time is problematic because as parents we're already working hard and doing the best we can." He called the excessive string of fees a "cynical exercise in revenue raising".
And it isn't as though the pre-existing fees were reasonable, either. According to news local, prior to the recent council merger, Marrickville Council had $43.30 late fees in place and $30 fees in Leichardt Council. The new $100 fee will be uniform across both regions, doubling the two-strike fee previously charged by Leichhardt council. Where are the affected childcare centres? Sorry to inform you, but the fees apply to centres in Camdenville, Ferncourt, Marrickville West, Stanmore, Globe Wilkins and Leichhardt Park.
Nobody wants to be late anyway, so really, it's a double whammy for poor Sydney mums and dads. What do you think of the new fees? We want to know! Comment on Facebook!