Rouse Hill House and Farm: A Step Back Through Australian History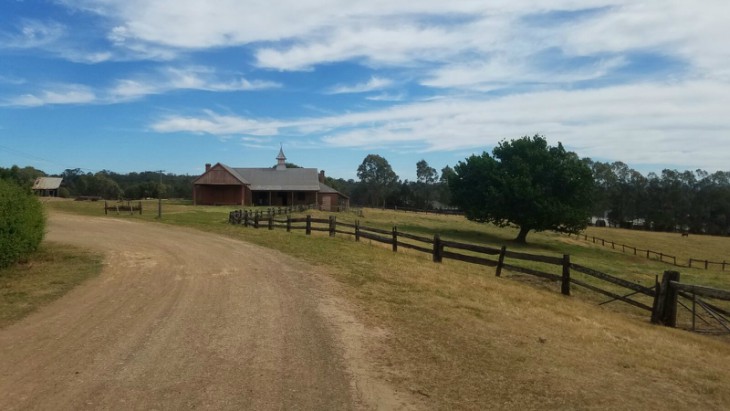 By: Helena Leung, ellaslist explorer
If your children have ever been curious about the life of early European settlers, then a visit to Rouse Hill house and farm will fascinate you. Apart from the grand house on the hill, the farm sprawls across many acres, encompassing grazing pastures, gardens, stables, an old school house and a section of Old Windsor road, all remarkably preserved by Sydney Living Museums.
Boomerang Art and Throw
Rouse Hill is located on the traditional lands of the Aboriginal Durug people and the Boomerang art and throw workshop is an enjoyable way to educate visitors on traditions of these first Australians. Miss 6 and 8 were very keen to paint their own boomerang, after being taught the significance of Aboriginal symbols. While we let their boomerangs dry in the sun our Aboriginal instructor took us on a bush tucker walk and explained the usefulness of native plants.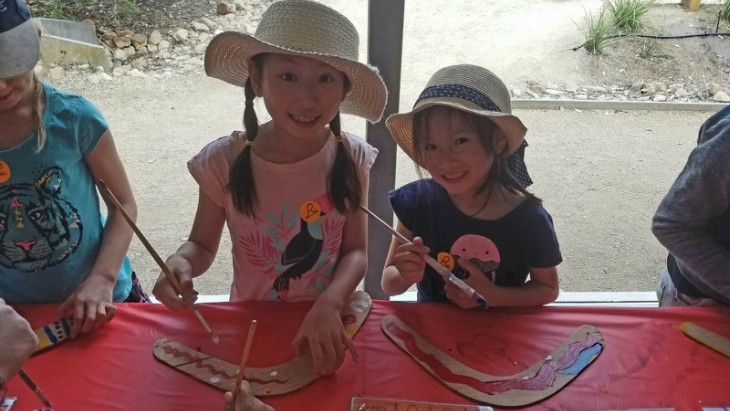 Soon enough we arrived at an open paddock where everyone was given a chance to throw a boomerang. The wind was causing some havoc and there were many shouts of "heads!" during our twenty minutes of boomerang training. We couldn't hit a target to save our lives, but we could probably confuse a kangaroo with our screaming and laughing.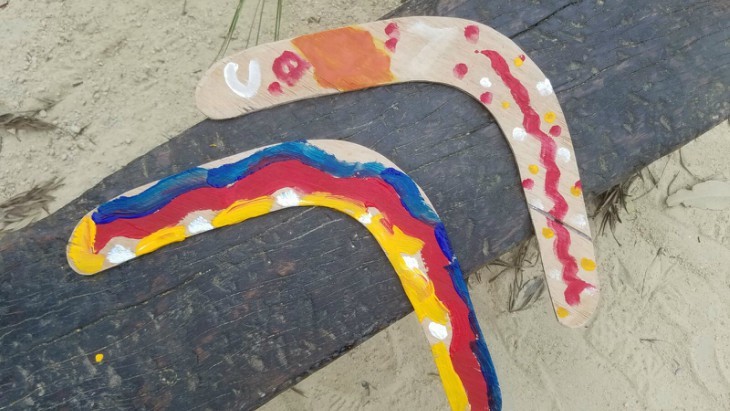 Rouse Hill House and Farm in LEGO Bricks
One of the current exhibits at Rouse Hill Farm and House is an intricate replica of the entire property built in LEGO. It was amazing to see the farm people and buildings come "alive" on a small scale.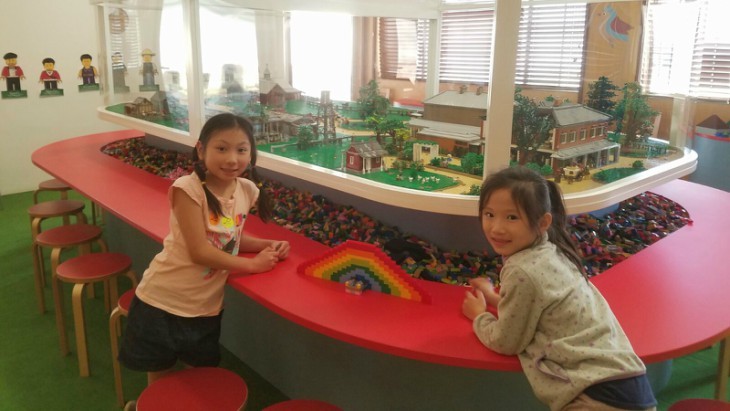 Even better was the chance for the kids to build their own LEGO creations as the entire room was filled with LEGO building spaces with absolutely no shortage of LEGO pieces. Miss 8 built a beautiful rainbow and Miss 6 built a…futuristic space bed? (How many times have you had to guess what your kids have created?!)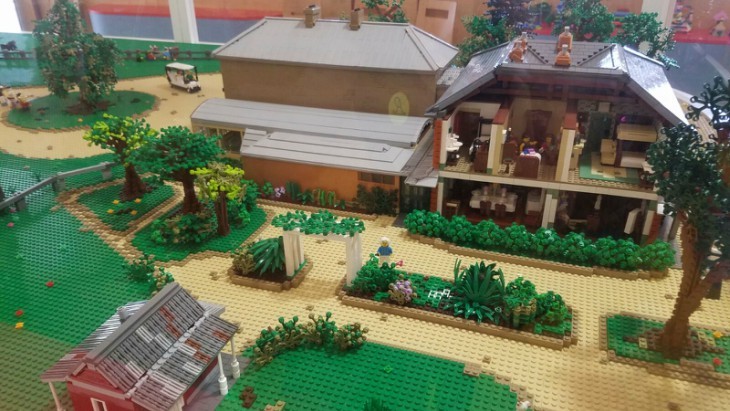 You'll Love The School House Family Tour
Another highlight of the Rouse Hill experience is a visit to the old school house. A strict looking teacher, dressed in period garb, rung the school bell while we trudged up the hill to the school. Visitors become the "students" and we were immersed in some of the typical rituals of a 1880's school, such as pledging allegiance to God, Queen and country while standing around a flagpole.
Inside we were ushered to sit on long wooden benches and presented with old-fashioned slate boards. I loved it. I felt like Anne Shirley…but alas there was no Gilbert. My children were amused when we stood up to sing a not so rousing version of God Save the Queen, under the watchful portrait of ol' Queen Victoria. Thankfully none of the students needed to be caned and we all breezed through our spelling and mathematics questions. This tour is a must and will definitely make your kids more appreciative of modern schooling!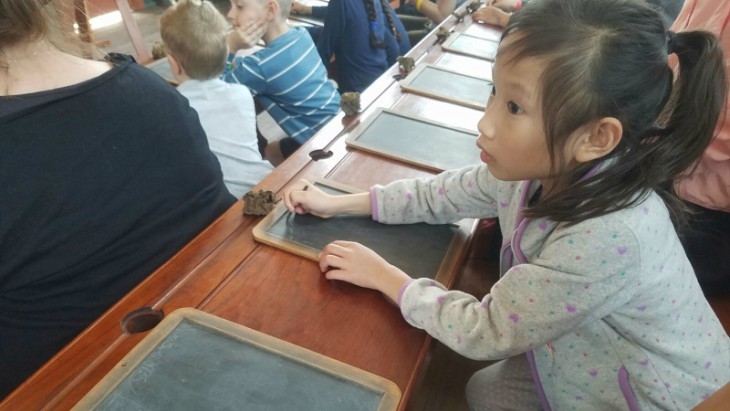 Take The Rouse Hill House Family Tour
Our final tour was a visit to the fascinating Rouse Hill house (Say that quickly ten times said Miss 8.) Inhabited by six generations of the Rouse family, this two-storey home has evolved over two centuries of influence. The tour takes you to see the beautiful gardens cultivated mostly by the women in the family, including exploding wisteria and a majestic Morton bay fig tree.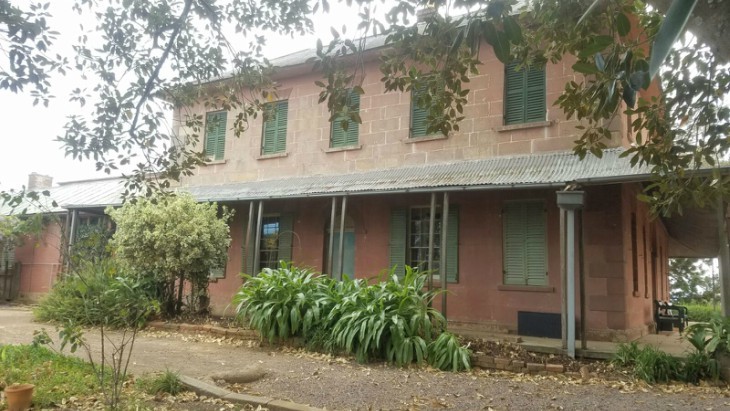 The interior of the house has been left perfectly intact and includes an eclectic variety of artefacts ranging from the 1800's to the late 1990's, when the house ceased to be used as a domestic dwelling. None of the family members seemed to see the need to update the furnishings so a unique blend of old and modern possessions sit happily side by side. Miss 6 and 8 were mostly interested in the mummified rat that was stuck in a hole in the roof, as well as the visit to the stables.
I was excited to learn about the friendship between the Rouse family and the poet Banjo Patterson, whose horse Reprieve was at one point stabled on the farm. (English geeks, you can refer to the poem "Old Pardon, The Son of Reprieve" from The Man from Snowy River!) The house tour gives you some fabulous photo ops to capture the rich history of a time gone by.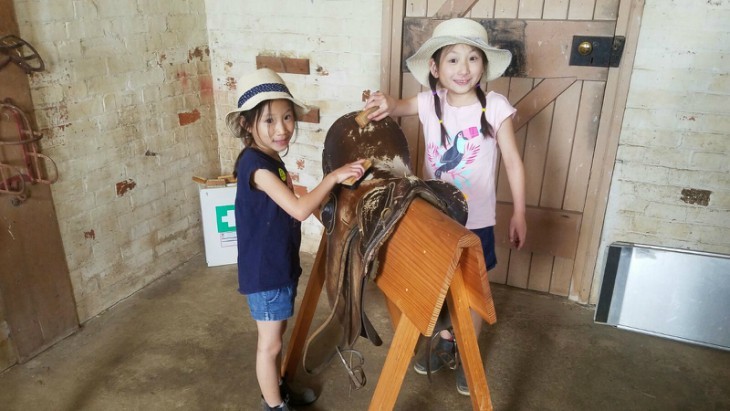 Top Tips For Visiting Rouse Hill Farm and House
1. Prepare your kids
I always do a bit of research before I take my kids anywhere. Because this is a historical site and not a fun park you need to sell it to them as an exciting day to discover what life was like in the olden days. Ask them questions to get them curious – "I wonder what schools would have been like two hundred years ago? How do you think they punished naughty children? Did you know there were no toilets in olden day houses? We're going to see where some famous racehorses were bred!" Also, let them know there will be a bit of walking. "Let's see who can get the most steps today!" is always my favourite.
2. Bring lunch and snacks
There is no cafeteria onsite so make sure you bring plenty of food to satisfy hungry tummies. There is, however, a well-stocked tea and coffee station for adults to enjoy a cuppa.
3. Browse the Souvenir Shop
Always one of my favourite parts of any day out. This one had books, cards, kitchen and household goodies and typical boutique knick-knacks. I treated the kids (and myself) to a fancy glass jelly mould, for all those times I want to impress my guests with a well turned out plate of jelly.
4. Better for older children
Due to the nature of the activities and high delivery of factual content, I'd probably recommend a day out to Rouse Hill Farm for adults and primary school aged children. The unsealed pathways would be difficult to manoeuvre with a stroller, although they do have electric buggies for less mobile visitors. Having said that, toddlers would also enjoy the current LEGO exhibit.